2023 Hair Color Trends | Best wigs for the new year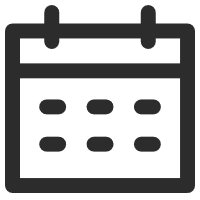 January 31, 2023
Fashion & Beauty
Views: 680
Every new year comes with a new set of trends. Whether they are beauty, fashion, or hair related, they are always interesting for those who follow them. In the hair department particularly, hair trends are something that women eagerly await. These trends are not just an option to do something different with your hair and style, but they also have a great influence on the self-confidence and self-esteem that comes from the personal look.
The hair is considered to be the crown of the head. It is an important piece of every beauty routine, and as such, it requires special care and attention. However, many women do struggle with different hair issues, which leaves a great empty space in the way they perceive and see themselves. That is why, the hair industry has introduced lots of different hair pieces that are designed just for that purpose, among which, the most popular are wigs.
There are different types of wigs that are available today on the market. Of course, the best and the most demanded are synthetic hair wigs and human hair wigs. Each of these carries different properties, provides a bit of a different look, and has a different price. But, what is in common is that both of them work great into providing the needed and the necessary look and hairstyle one might need.
With special attention to trends, the hair industry has also adapted its trends to be suitable for those who wear wigs. That means that no matter if you are suffering from some hair issue or you just wear wigs for fun, there are lots of stylish, trendy, and modern hair wigs that you can try out this 2023, and they are inspired by the current hair trends.
What makes one wig perfect is the color and the style. Focusing on the color, here is a list of the 2023 hair color trends that will suit any wig and deliver a fabulous look.
Buttercream
Blonde shades are always in. And this year, especially those that carry vanilla undertones. A hair color worth trying is buttercream blonde. It is a perfect shade for the cooler months, and that is because it has a nice transition from bleached-out blonde highlights from the last summer. It is perceived to be the lightest shade of gold. As such, it captivates with its richness and depth, which makes it a great option for all those who want something fresh and new, and still remain blonde. And another important thing is that this is a shade that complements fair skin tones, especially in the winter, giving them a subtle and healthy warmth.
Blondie | Platinum/ Icy Blonde Long Synthetic Lace Front Wig
Strawberry blonde
One of the biggest 2023 hair cor trends is the strawberry blonde. It is a honey-toned copper blonde. What makes it so great is that his shade is the perfect option to transition to lightening the hair for the spring and summer. Although the base is blonde, the beauty of the color lies in the very light red highlights, which will deliver a pinker hue. It looks great, and it is a perfect option for a wig color since the color of the natural hair tends to fade quickly, which is not the case for wigs.
Mushroom brown
Mushroom brown is a trending hair color that comes in between caramel blonde and dark chocolate brunette. It carries an ashy finish, which is perfect for the winter season. Those with warmer skin tones will enjoy this hair color since it is just enough balanced with cool and warm tones.
Addison| Bronde Ombre Synthetic Lace Front Wig
Cherry cola
This hair color resembles the color of the drink. This is a shade that flatters women with warm or dark skin. Those who already have chocolate brown hair can enjoy this shade by adding deep red highlights which will make both the color and the hair pop. If you are looking for a more monochromatic look, a wig in dark auburn is the perfect and closest choice to this hair color.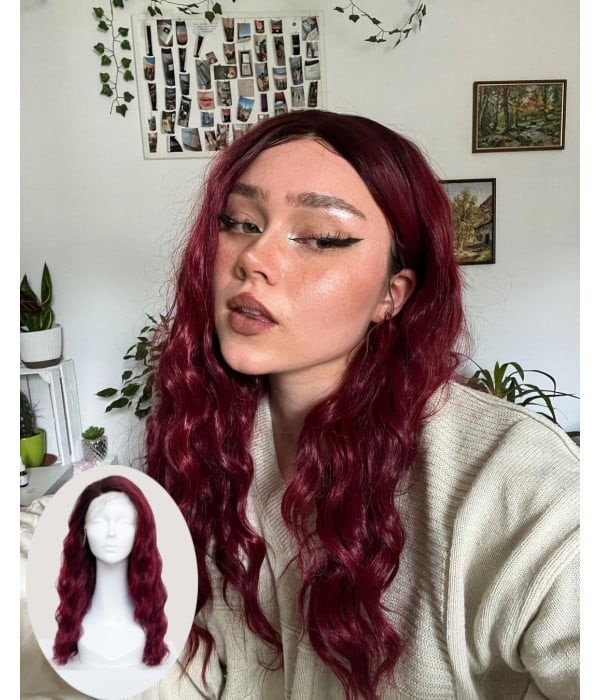 Cherry Cola | Red Wine Synthetic Lace Front Wig
Violet brunette
The addition of color to the hair is something that brings the best and greatest dose of vibrancy and originality. Those who want something extraordinary and stylish can go with the eggplant hues as an addition to their brown hair. That is a great option to add a pop of color. The deep violet hues are also a great option for wigs since this is the shade that will not lose its color over time.
Bright pearl
The shimmery pearl color is an excellent and fabulous shade that brings a completely different vibe to the look. It has the power to uplift the appearance and flatter the complexion making the eyes look brighter. This hue and shade is a wonderful choice for those who prefer light blonde and platinum shades. The shimmery finish of the color makes the hair look glamorous and shiny, which can be additionally achieved with a wig in this particular color.
The Snow Queen l Ivory White Blonde Long Loose Wave Lace Front WigThe Snow Queen l Ivory White Blonde Long Loose Wave Lace Front Wig
Illuminated brunette

 
If you want to have hair like a celebrity, then the illuminated brunette shade is an option that you simply cannot go wrong with. It focuses on those with brown hair, featuring a special dose of blonde gloss and richness of the brunette. The final result is a textured, rich, and elegant hair color, that can easily be achieved with a wig that features lightened highlights on a darker base.
Loco Cocoa | Brunette Balayage Long Wavy Synthetic Lace Front Wig
These are some of the top 2023 hair color trends that are definitely worth exploring. Moreover, at UniWigs you can find a wide selection of synthetic hair wigs and human hair wigs that come in these and many other colors and shades. Find your pick and the option that will flatter your skin tone. Whether it is for daily use or a not-so-frequent one, the final outcome and the look will be more than fabulous and chic. 
---
---
Writers Cooperation:
UniWigs are seeking for blog contributors who know and love hair. If you know alternative hair or hair related accessories, if you have great understanding of hair trends and fashion, if you are expert in hair care, if you have any experience with salons or celebrities, if you would like to share your experience to help people just like you make the right choice, now contact us at [email protected] to be a blog contributor. Let's discuss the details then.