2020 HAIR COLOR TRENDS LOOK BACK THIS SUMMER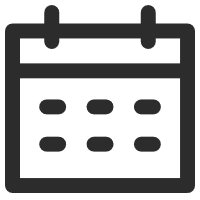 August 27, 2020
Fashion & Beauty
Views: 1794
The fundamental thing you need to know about hair color is that there are four main types including Blonde, Brunette, Red, and Black shades. The hair color trends in 2020 have been born from recreating these basic colors by slightly changing their tone and mixing different complementary colors to achieve a totally new appearance.
When choosing a hair color that best suits your skin tone, it is important to look at a hair color chart. A hair-color chart showcases the basic hair colors in line with other color options that come with each of them in cool, warm, and neutral tones. Also, seeking the help of a professional hair colorist may be helpful in choosing the best color that complements your skin tone to achieve your desired look.
The 2020 hair color trends are utilizing a lot of creativity. Many stylists are spiraling back to the hair color trends of the 2000's and spicing it up by mixing it with a modern twist to achieve some amazing looks.
In this article we're going to be exploring the on-trend hair shades this year. Read on to find out more.
Balayage Hair: "Balayage is a freehand painting technique, usually focusing on the top layer of hair, resulting in a more natural and dimensional approach to highlighting."- Janna Velasquez of Bomane Salon in Beverly Hills. Balayage can be achieved on all hair colors to create highlighting effects and emphasize dimension to the hair color. Examples of balayage Hair colors are:
Blonde balayage: This suits all base hair shades and can highlight darker colors.
Caramel balayage: Caramel balayage is most suitable for dark hair and brunettes that want to experiment with balayage. This balayage suits all skin types and brings warmth to the face.
Rose gold balayage: This is a really amazing modern shade for those that want to have fun with colors.
Purple Balayage: This one is unique but growing in popularity and can look stunning on ladies with dark skin.
Honey Blonde: Creamy honey-blonde hues are an amazing hair color trend for 2020. Honey Blonde is suitable for any skin tone, okay for any season, and very easy to maintain.
Golden Highlights: You'll definitely need a professional hair colorist to get this done. Golden highlights are perfect for the summer months.
Glossy Brown Hair Color: This hair color is super stunning and suits all skin tones. It is also easy to maintain and suitable for every season.
Silver Blonde Hair: Trending this 2020 and suitable for ladies that like it cool and classy. It is a modern shade of blonde with eye-catching silver undertones.
Lilac Hair Color: If you haven't tried this before, there is still time for you to slay this beautiful shade this summer. Lilac will give you that bright and amazing look. Suitable for ladies that love it bright and different.
Espresso: This hair color is warm and suitable for all skin types. You can get creative by exploring sparkling amber highlights.
Blow-out Burgundy is amazing on dark skinned ladies and has subtle undertones of dark red.
Chocolate Brown Hair Color is trending in 2020. Chocolate Brown is a classic and timeless shade that can be highlighted with medium champagne blonde to spice up the color and give it a sophisticated look.
Light Auburn and Medium Auburn hair is ideal for summer. Auburn is the perfect subtle shade to explore a new color without being too much. Looking for the best color for your ombre hair? Give this a try and you'll fall in love with the results.
Reddish Blonde Hair is here to stay this 2020. It is suitable for all skin types and you'll sure look amazing in it this summer.
Strawberry Blonde: Shades of red is trending this 2020 but if you want to go a bit lighter, try strawberry blonde.
Orchard Red "contains both copper and auburn tones, which can richen your entire appearance", says Schaudt. Red is gaining popularity in this new decade, so if you want to follow this trend and desire to be a redhead but are unsure which red shade to start with, try Orchard red. But be ready for a lot of upkeep because it fades quickly.
Caramel Mocha: Similar to caramel balayage but with darker tones, this shade can be achieved using the foliage technique - a combination of foil and Balayage. This color is perfect for brunettes as it adds brightness without going blonde.
Dip Dye: This coloring technique requires you to dye only the tips of your hair leaving the rest all-natural. This is suitable when you don't want all your hair dyed.
Magenta: You can go bold with this pink and purple Magenta shade this summer. It gives you that bold looking appearance and suitable for all skin tones.
Rose Brown: With a brown base and rose gold touches, you can achieve a rose brown shade if you are not ready to go for an entirely rose gold color.
Neon Hair Color: The best time to rock a neon shade is in summer after all. Express yourself with a neon hair color of your choice this summer 2020.
Glossy Jet Black: You need that all-natural look with a bit of shine, try the glossy Jet back color for a natural feeling for this summer. Although it might seem counterintuitive to go darker in summer, glossy black is a sophisticated color that can be worn year-round and gives you a polished look. Glossy black looks particularly flattering on skin tones with a tan or darker complexion.
Do not forget that your hair color needs to compliment your skin tone. You might require a professional hair colorist to help you choose the hair color that compliments you. Cool and warm toned hair can suit different skin tones.
Be aware that some hair colors (such as bright colors and reds) fade faster than others, so you might also need to go for hair colors that last longer and so you can have a stress-free summer.
Wearing a new hair color in 2020 will give you a transformed look. We are sure you'll fall in love with the idea of embracing colors. Express yourself with your hair. Your hair is 95% of your selfie so we all know how important your hair is. 
---
---
Writers Cooperation:
UniWigs are seeking for blog contributors who know and love hair. If you know alternative hair or hair related accessories, if you have great understanding of hair trends and fashion, if you are expert in hair care, if you have any experience with salons or celebrities, if you would like to share your experience to help people just like you make the right choice, now contact us at [email protected] to be a blog contributor. Let's discuss the details then.