10 Wedding Hair Tips and Tricks that Every Bride Must Know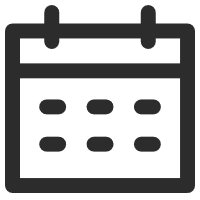 May 08, 2023
How tos and Tips
Views: 418
The wedding is one of the most important events in a woman's life. It is a day that is reserved for celebration, happiness, making memories, and appreciating love. It is the official day when a new life together with the partner starts, and later a family. As for the day itself, lots of brides dream of it as the most important and beautiful day that will ever happen in their life. In those terms, they are spending a lot of time and energy planning the wedding to the last detail. For women, the most important thing is to present their best appearance, which starts from outfit to makeup and hair.
When it comes to hair and hairstyles, the Internet today offers a lot of ideas, options, and inspiration. But that is something that you only see in pictures. There are some things that nobody tells the bride, and they are sort of hidden. For a successful hair look, it is important to consider different and various factors that have an influence on the hair and the hairstyle.
So, if you are planning a wedding in the near future, this guide will help you tackle all-important hair issues, and get the most out of your special day.
      

Pick and choose the right wedding hairstyle for you
When thinking about your look, the right hairstyle plays a great role in the final result. When thinking about what would be the perfect option for the big day, start by asking questions about how you want to wear your hair. do you see yourself with a hair updo or just with your hair up? Or maybe you like to wear your hair let down, in curls, waves, or braids. There are so many different options, that might make you feel overwhelmed. But, some of the key factors that you need to seriously consider before making the final decision are:
-          The type of the dress
The hairstyle should complement the dress. For example, a simpler dress allows a more dramatic hairstyle. On the other hand, if the focus and the accent are on the dress, and it is some huge gown, then, the hairstyle should be toned down. A more elegant updo is the perfect choice for the such dress. The open-back dress asks for a ponytail, side ponytail, and braids – something that will accentuate the open back.
-          Weather conditions
Another important thing to consider when choosing a wedding hairstyle is the weather conditions. What does it mean? Well, is the wedding taking place outside or inside? If the wedding is inside, that means that the temperatures are cooler, which allows for a curly hairstyle, waves, etc - something that will hold. But, if the wedding is during the hot season, then humidity and high temperatures are a factor that might ruin the improper hairstyle. For such hot weather, consider hairstyles like an updo, buns, ponytail, etc.
-          The type of hair texture, volume, and length
Some hairstyles can instantly catch your eye, but what makes them suitable and perfect for you? well, not all hairstyles can be done on anyone, which greatly depends on several things. For example, the length of the hair is very important. So, depending on your hair length, choose a hairstyle that could be done on that length. Another option is to add hair extensions for example so that you can achieve the desired look. Another factor to consider is hair texture. It is the one that will carry the hairstyle through the entire day.
      

Schedule a trial hairstyle
As soon as you decide what your final hairstyle will be, it is important to schedule a trial hairstyle appointment. The hairstylist will recreate the look you want, and you can be sure that this is the right choice for you. That way you can see whether you need to make some changes or not.
      

Bring some images
Bringing some photos that will give the hairstylists a more visual idea of what you want your hairstyle to look like is essential in nailing what you are looking for. Bring around 3-5 images, because if you bring more it can be overwhelming both for you and the hairstylist too.
      

Should you do your own hair?
This is a decision that solely depends on you as a bride. If you know how to make certain hairstyles yourself, then you should go for it. Otherwise, leave the work to the professionals.
      

Don't get a haircut before the wedding
It is suggested that you do not do any drastic hair changes, like getting a haircut or dying your hair just before the wedding. If you need to do such hair interventions, then, do those a few weeks before the wedding.
      

Stay true to your style
As mentioned above, choose a hairstyle that will reflect your personality and style. Don't experiment and stay true to your own style.
      

Second look for the reception
It is both a trend and a necessity for the brides to change their look for the reception. You can change your hair too according to the dress that you will be wearing.
      

Do the hair prep the day before
Some certain hairstylists and hairstyles require you to do a blowout the day before the wedding. This will ensure that the hair is in the perfect condition for the hairstyle. There are also different types of preparation that the hairstylist will do so that your final look is exceptional.
      

Have an emergency hair kit close by
Having an emergency hair kit, consisting of several travel-size hair products might come in handy if there are some last-minute changes and corrections that you need to do. Pack some bobby pins, hair ties, dry shampoo, hairspray, etc.
  

Find the perfect hairstylist
Sometimes your local hairstylist might not be the most suitable choice for the look you desire. That is why it is important to look and search for the one that will deliver exactly what you want. Do your research on the internet, and on social media, ask around, and listen to suggestions.
We hope that these 10 tips will help you find, choose and have the best hairstyle on your wedding day. You can always improve the look by choosing some of our human hair wigs or synthetic hair wigs, hair extensions, or other hairpieces that you can find on UniWigs. 
---
---
Writers Cooperation:
UniWigs are seeking for blog contributors who know and love hair. If you know alternative hair or hair related accessories, if you have great understanding of hair trends and fashion, if you are expert in hair care, if you have any experience with salons or celebrities, if you would like to share your experience to help people just like you make the right choice, now contact us at [email protected] to be a blog contributor. Let's discuss the details then.