WHAT IS THE REASON OF CLIMACTERIC HAIR LOSS AND WHEN SHOULD YOU ASK FOR HELP?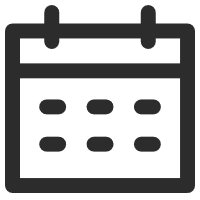 September 20, 2019
Hair Loss
Views: 7851
All women go through menopause at some point in their lives. During this biological process, a woman's body experiences many changes due to fluctuations in hormone levels. Hot flushes, mood swings, weight gain, insomnia and other symptoms are common during this time. A less common symptom of the menopause is hair loss. Unfortunately, these symptoms are more unpleasant for some women than others and have a big impact on their daily lives.
What is the reason of climacteric hair loss?
Climacteric hair loss is caused by a hormonal imbalance of estrogen and progesterone levels being lower than normal. When these hormones drop, hair thins and grows more slowly.
As a result of these hormones, androgen production increases. Androgens also play a role in hair loss during menopause, as they shrink the hair follicles. Androgen also causes hair to grow in places where it wouldn't normally grow, such as on the face.
Even though climacteric hair loss is associated with hormonal imbalances, there are many other factors that contribute to this issue. Lack of specific nutrients, diseases, and even persistent stress can all play a role in hair loss. A blood test, including a thyroid hormone test, is essential to rule out other possible causes of hair loss.
When to ask for help
When dealing with climacteric hair loss, you should seek professional medical help from your health care provider in the following situations:
You lose your hair in your teens or 20s.
You're losing your hair in unusual ways.
The skin on your scalp is abnormal, scaly and red.
Hair loss is accompanied by pain or itching.
Your menstrual cycle is abnormal.
You have hair on your face.
You have other signs or symptoms that are bothering you.
If you've figured out why you have climacteric hair loss and been treated, a wig or a hair topper can help you get through this difficult time.
DISCLAIMER: This content is not intended to be a substitute for professional medical advice, diagnosis, or treatment. Always consult your doctor or qualified healthcare professional with questions you may have regarding a medical condition.
Read More about Hair Loss:
WHY DOES HAIR LOSS HAPPEN AFTER CHEMOTHERAPY?
WHY DO WOMEN SUFFER HAIR LOSS?
SIX STRESS MANAGEMENT TIPS FOR HAIR LOSS
SURPRISING FACTS ABOUT HAIR LOSS
---
---
Writers Cooperation:
UniWigs are seeking for blog contributors who know and love hair. If you know alternative hair or hair related accessories, if you have great understanding of hair trends and fashion, if you are expert in hair care, if you have any experience with salons or celebrities, if you would like to share your experience to help people just like you make the right choice, now contact us at [email protected] to be a blog contributor. Let's discuss the details then.