HOW TO HIDE THINNING HAIR AT THE FRONT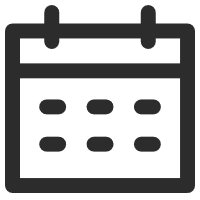 May 29, 2020
How tos and Tips
Views: 57595
Thinning hair at the front may be challenging to disguise, however, there are plenty of hair loss solutions that will help to conceal hair thinning and get you back to feeling confident. In this article, we will cover the most used methods to hide thinning hair at the front.
WHY DO YOU HAVE THIN HAIR AT THE FRONT?
For women, female pattern baldness may occur anywhere over the scalp. Most women notice the first signs of hair loss from observing thinning at the temples. For men, hair is usually lost at the front first, with the first sign being a receding hairline.
These are some of the solutions you can use for thinning hair at the front: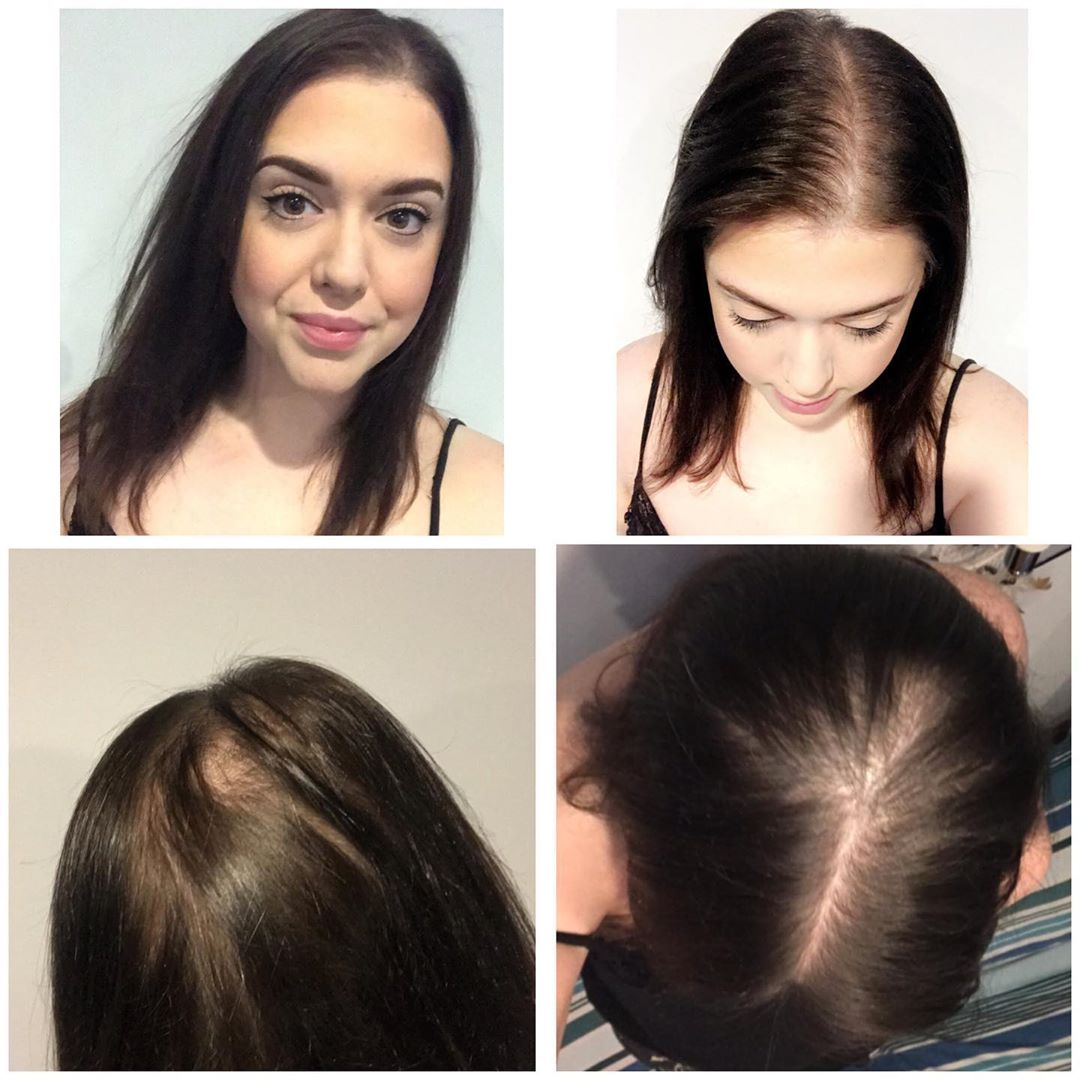 HAIR TOPPERS
One of the most popular and practical ways for hiding a thinning hairline is to wear a hair topper. There are different types of quality hair toppers to suit everybody at UniWigs, including a huge variety of shades to suit everyone, different lengths, and base sizes. Wearing a hair topper is one of the best methods as it instantly covers thin hair. For more information, read our other blogs on our hair toppers or visit our YouTube channel for hair topper tutorials.
HAIR FIBERS
Carefully applying hair fibers on your thin hairline can offer you a fuller appearance and fill in the empty areas. Similarly, using a dark eye shadow or makeup powder that matches your hair color can fill in any gaps of hair.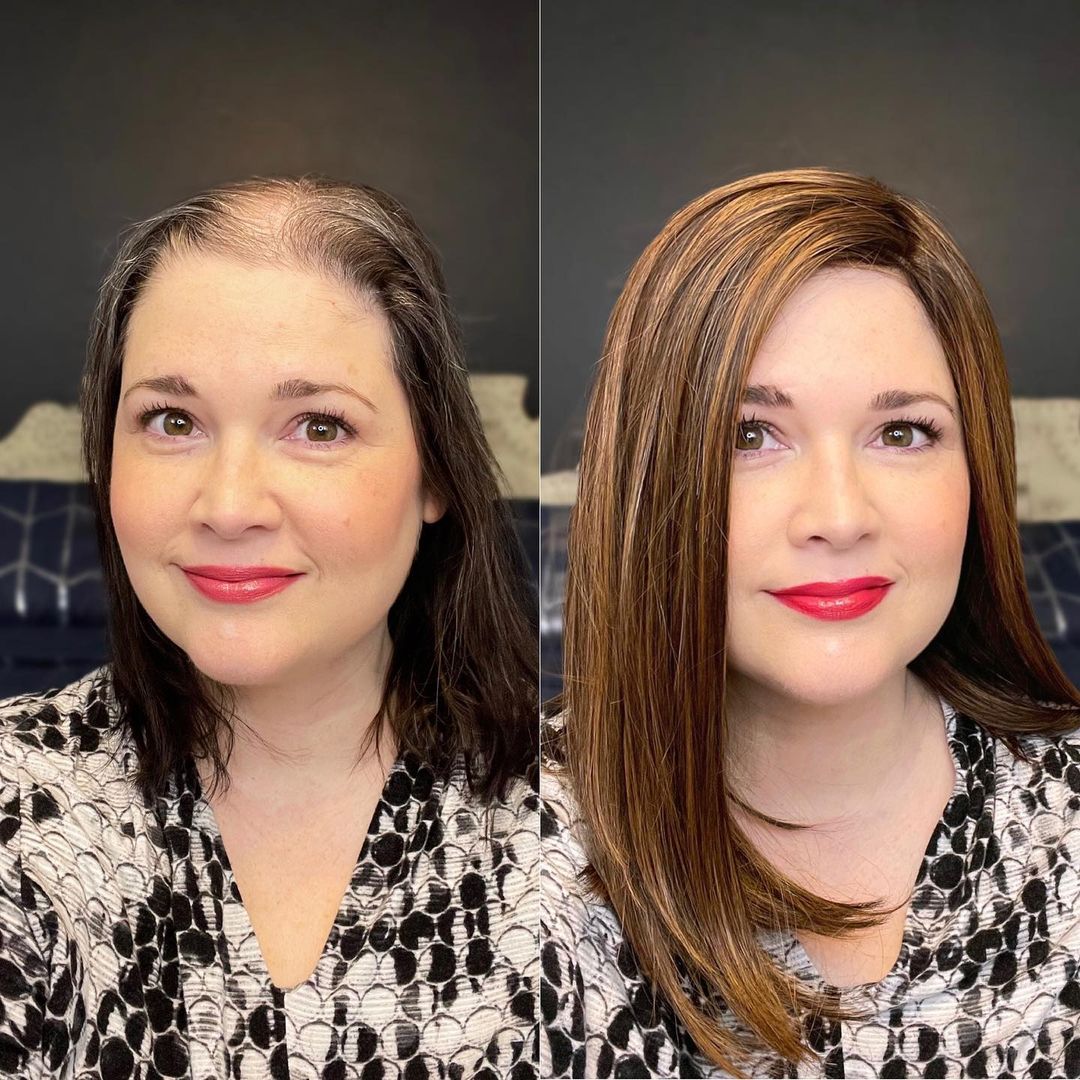 A NEW PARTING
Sometimes, the wrong hairstyle with a thinning front can look unflattering and make hair look even thinner than it is. If you have a thinning hairline, do not have side parting. The best method is to go for a middle parting that can drape hair evenly on both sides.
GO FOR A SHORTER CUT
One of the best ways to cover thinning spots is to go for a shorter layered cut, as this will give your hair the illusion of volume. Having shorter hair gives the look of more hair and will also cut off those dead ends. Next time you get your hair cut, ask for the back to be cut shorter for a fuller appearance.
BLOW DRYING
Blow-drying hair can give the appearance of fuller hair and can pump up hair. To achieve this, make use of a blow dryer, round brush, and diffuser. Begin with wet hair, separate into sections, and blow-dry. However, blow drying should not be done often and should be used on low heat or cool settings and used very gently to prevent breakage or more hair loss.
LESS STYLING
Similarly, ensure that your hair is not overly styled to prevent further damage to your hairline. Make sure you go for simple hairstyles, as this will allow you to handle your hair more gently. Ensure you do not use hair accessories with sharp edges, tight fittings, and metal parts, and when brushing, comb through carefully.
ACCESSORIES
Some people like to wear different accessories to disguise their thinning hairlines, such as a stylish hat, a patterned silk scarf, or a cozy large headband to cover the thinning hair areas. If you want to wear head accessories, go for soft fabrics like silk for the ultimate comfort of your hair.
MASSAGE YOUR SCALP
To encourage blood flow to your hairline, gently massage your scalp often with your head upside down. This will increase your circulation and assist your hair follicles. Natural hair oils are a good idea for a pamper session.
APPLY THINNING HAIR PRODUCTS
The application of thinning hair products and shampoos may increase the volume of your hair, as they contain ingredients that may enhance hair volume. You should only go for gentle products that are known to be sulfate and paraben-free though.
HAIR NUTRIENTS
Make use of vitamins that offer your hair sufficient nutrients required for proper growth. For instance, fatty acids, ferritin, and biotin are nutrients needed to protect, strengthen, and improve the hair.
FOOD THAT CONTAINS PROTEIN
Human hair comprises keratin, a substance that has protein. It is important to eat enough protein to ensure a proper restoration of damaged protein in the hair shaft.
ROOT CONCEALER
If you notice that your hair is going gray, you can make use of these colored sprays to touch up the roots of your receding hairline. Select the root concealer best suited to your shade and use it along the hairline. It will improve the look of thinning hair and disguise grays.
---
---
Writers Cooperation:
UniWigs are seeking for blog contributors who know and love hair. If you know alternative hair or hair related accessories, if you have great understanding of hair trends and fashion, if you are expert in hair care, if you have any experience with salons or celebrities, if you would like to share your experience to help people just like you make the right choice, now contact us at [email protected] to be a blog contributor. Let's discuss the details then.