Top 5 Hair Colors That Are Going to Be the New Big Thing for spring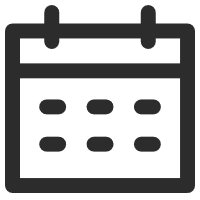 February 24, 2022
Fashion & Beauty
Views: 902
Spring is almost around the corner, and what better way to celebrate surviving yet another dreary winter season than by researching new hair color trends that are set to take over for people who live for the warmer months?
Experts believe there will be a spring hair color for everyone, whether you like to keep things neutral and low-maintenance or you're ready to embrace the spring feelings and get a vibrant burst of color. Nothing is ever truly out when it comes to hairdo trends. However, there are some styles that naturally come and go, particularly when it comes to hair color. As the new season ushers in new trends and new techniques to color and highlight hair, we polled leading colorists to find out what their clients are asking for and which colors they believe will remain popular in 2022. They're not psychic (at least, we don't believe so), but they do pay attention to their client's demands, and some of those clients are key trendsetters.
If you're extremely confident in your talents, you may attempt renewing your color at home, but we wouldn't necessarily recommend it - at least not in all circumstances. Furthermore, despite all of the safety procedures taken by salons, many people have had their coloring treatments completed without incident. If you're not sure, check with your normal stylist to see what COVID-safe choices they have available.
When you're ready to switch up your hair color, go through these expert-approved looks for ideas. If you're unsure about making a permanent hair color change, consider colored lace front wigs, which are now popular.
Continue reading to find out which color's cute wigs will rule supreme this season.
1.Coral Doll | Pastel Pink Long Wavy Synthetic Lace Front Wig
Coral Doll is an all-time favorite and a style that never goes out of style. With its thin lace front and superb color mixing, this light coral wig looks extremely natural. Coral Doll's loose waves are simple to shape and don't require the use of a curling iron. Coral Doll may be worn on a daily basis for a distinctive appearance, or for fun activities such as going to a festival, dressing up as your favorite cosplay character, and more!
Features
13*3 lace front space for a more natural look, and Flex Combs on the sides for a secure fit
Back straps that may be adjusted to fit your head size
Heat Friendly Fiber - High-quality heat-friendly fiber has the appearance and feel of natural hair and can be styled with heat tools.
Cap Size - It's perfectly suited to wrap around the head smoothly and securely, and it's excellent for those with normal head sizes.
2.Raspberry Shake|Pastel Pink Wavy Synthetic Wig with Bangs
Raspberry Shake, a trendy pink synthetic wig with unquestionable elegance, will make you the center of attention in your life. Because there is no wig hairline to hide, Raspberry Shake has dramatic bangs to frame your face and give you a beautifully natural look. This piece has a skin part cap that creates a natural separating line that matches your own skin. Raspberry Shake's wig has a slightly wavy hair texture in a stunning shade of ashy pink, making it ideal for distinctive aesthetic appearances like dark academia, fairy vibes, cosplay, casual excursions, and more.
3.Polaris | Dark Emerald Green Shoulder Length Loose Wave Synthetic Lace Front Wig
Polaris is a deep green design with a rich feel. Polaris conjures you images of dark green gems and rare stones. Emerald is the birthstone for May and has a dark emerald green color. Polaris is perfect for a fashionable fancy dress costume, cosplay, or even a weekend outing!
Specifications:
For a more natural look, there is a 13*3 lace front space.
Flex Combs - for a secure fit on the sides.
Adjustable straps in the back allow you to customize the wig cap to your specific head size.
Heat Friendly Fiber - High-quality heat-friendly fiber resembles real hair in appearance and feel, and it can be styled with heat tools.
Cap Size - Perfectly suited to wrap around the head smoothly and securely, it's excellent for those with normal head sizes.
4.Marbled Brownie | Blonde Chunky Highlighted Synthetic Lace Front Wig
Marbled Brownie, a synthetic style that embodies black hair with chunky blonde highlights in a stunning light wavy hair texture, is a great way to try out different hair colors this season. Marbled Brownie offers a striking color contrast for an ultra-glam effect, with dark black hair all over and blonde highlights around the front of the cap. The naturally wavy nature of the hair gives it a bouncy appearance and volumize locks. The lace front cap and blonde hair at the front of Marbled Brownie create an extremely realistic hairline, as well as hair that can be divided in any manner. The Marbled Brownie is a casual look that may be worn to any occasion.
5.Twilight Haze | Rooted Purple Synthetic Lace Front Wig
Twilight Haze is a stunning cool-toned purple wavy synthetic lace front wig. From the meticulously darkened roots to the lace at the front of the cap, which allows for an invisible wig hairline and a natural parting, this style has been intended to seem natural. The deep purple hair sweeps over the shoulders in loose bouncy waves. This style is appropriate for every season, and it looks fantastic in both summer and winter. Twilight Haze never fails to dazzle. Twilight Haze is a game-changer for glam parties or gatherings when you want to appear your best, as well as everyday use to enhance your style. Go for Twilight Haze without a second thought and enjoy your new hair!
All of these colored wigs, in general, appear to be quite natural and realistic on humans. They all match together well, but they're also a basic, easy style to achieve at home rather than spending a fortune at a salon. These adorable wigs should be your new spring and summer go-to's.
---
---
Writers Cooperation:
UniWigs are seeking for blog contributors who know and love hair. If you know alternative hair or hair related accessories, if you have great understanding of hair trends and fashion, if you are expert in hair care, if you have any experience with salons or celebrities, if you would like to share your experience to help people just like you make the right choice, now contact us at [email protected] to be a blog contributor. Let's discuss the details then.