NO NEED FOR THE HAIR SALON WITH THESE TOPPERS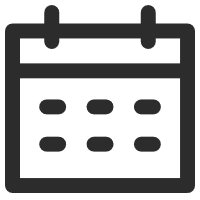 May 10, 2019
News
Views: 3698
UniWigs has developed and brought out many new hair pieces and new topper shades in 2019. The requests for blonde and balayage colors have increased significantly, compelling us to bring out new colors and color combinations.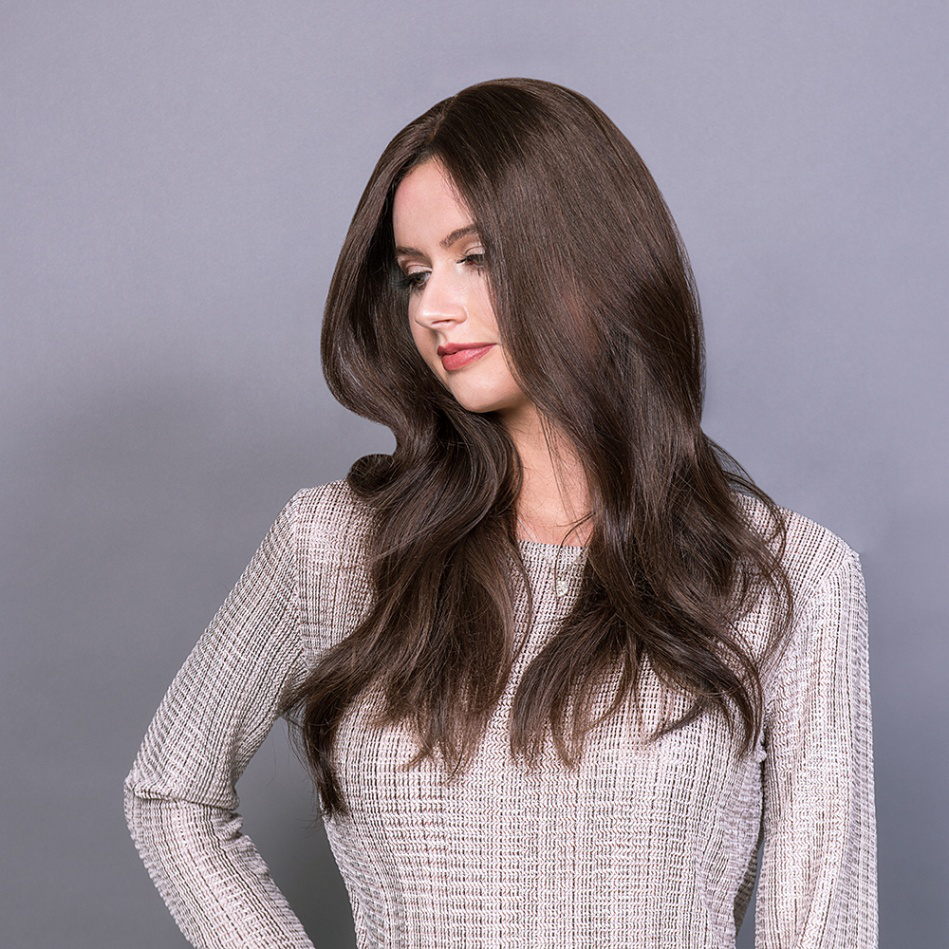 New Topper : 6.5"x6.5" Upgrade Claire Plus Virgin Remy Human Hair Mono Topper
"Upgrade Claire Plus" is similar to the Claire Upgrade topper, but "Upgrade Claire Plus" has fresh features. It has 100% quality virgin remy human hair with a mono top and lace front, with a base size of 6.5" X 6.5" for ample coverage.
"Upgrade Claire Plus" includes a brand-new feature of a snug and adjustable wire. This wire fits around the head comfortably and can be used for extra security with the clips or worn alone for a lazy day. The wire can relieve scalp tension and take some pressure off your hair. The wire is optional, but we really recommend you give it a try!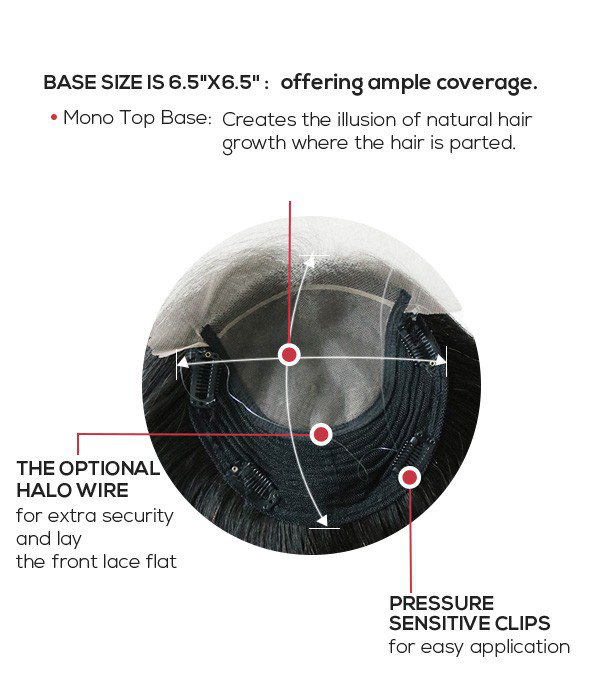 "Upgrade Claire Plus" has a hand-tied 4.5" lace front for a natural hairline and a free parting. It has a roomier mono top 4" X 3.5", which is hand-tied and creates the look of natural hair growth when the hair is parted.
The hair on "Upgrade Claire Plus" has been enhanced, by being thicker and more volumized from roots to ends, to offer a fuller head of hair. The hair is 100% virgin remy human hair that has been designed to blend in with your own hair. The human hair can be styled just like your own and can be used with heat tools.
"Upgrade Claire Plus" is a new high-quality topper that provides you with beautiful and luscious hair for a radiant look.
SPECIAL FEATURES:
• New comfortable wire feature which can be worn with or without the clips
• Lace Front is virtually invisible, creating a natural looking hairline and free part
• Thicker and more volumized hair from roots to ends
• Monofilament top creates the illusion of natural hair growth where the hair is parted
• 100% virgin remy human hair is the finest quality and gives you the option to style with heat tools
Video for Megan Silk Topper: https://www.uniwigs.com/hair-pieces/42540-565-upgrade-claire-plus-virgin-remy-human-hair-mono-topper.html
New Color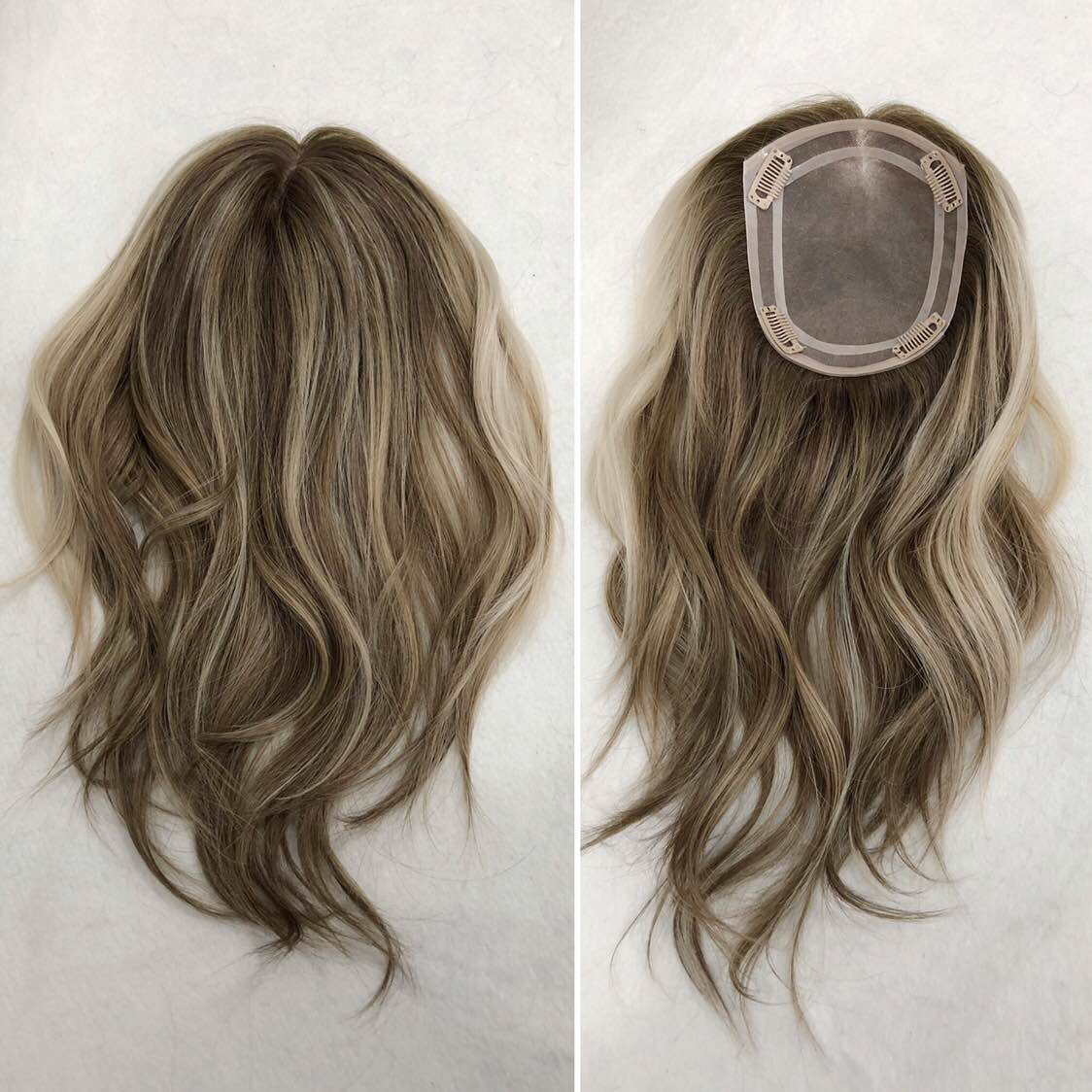 201R: Honey Spice on 5"x6" Emily Virgin Remy Human Hair Mono Topper
Color composition: Cool Toned Blonde and Natural Gold Blonde Blend shaded with Pale Brown. It's a versatile shade filled with warm and inviting tones of amber and rich caramel shades. Spiced Honey supports transformation and inspires positivity.
10R: Creamy Ice on 6"x6" Upgrade Claire Virgin Remy human hair topper
Color description: Gold Blond blended with Light Blonde and a Dark Root. We had this color on 5.5"x5.5" Claire topper, we got suggestions from customers that the root was very dark, so we listened and adjusted it to a lighter dark root.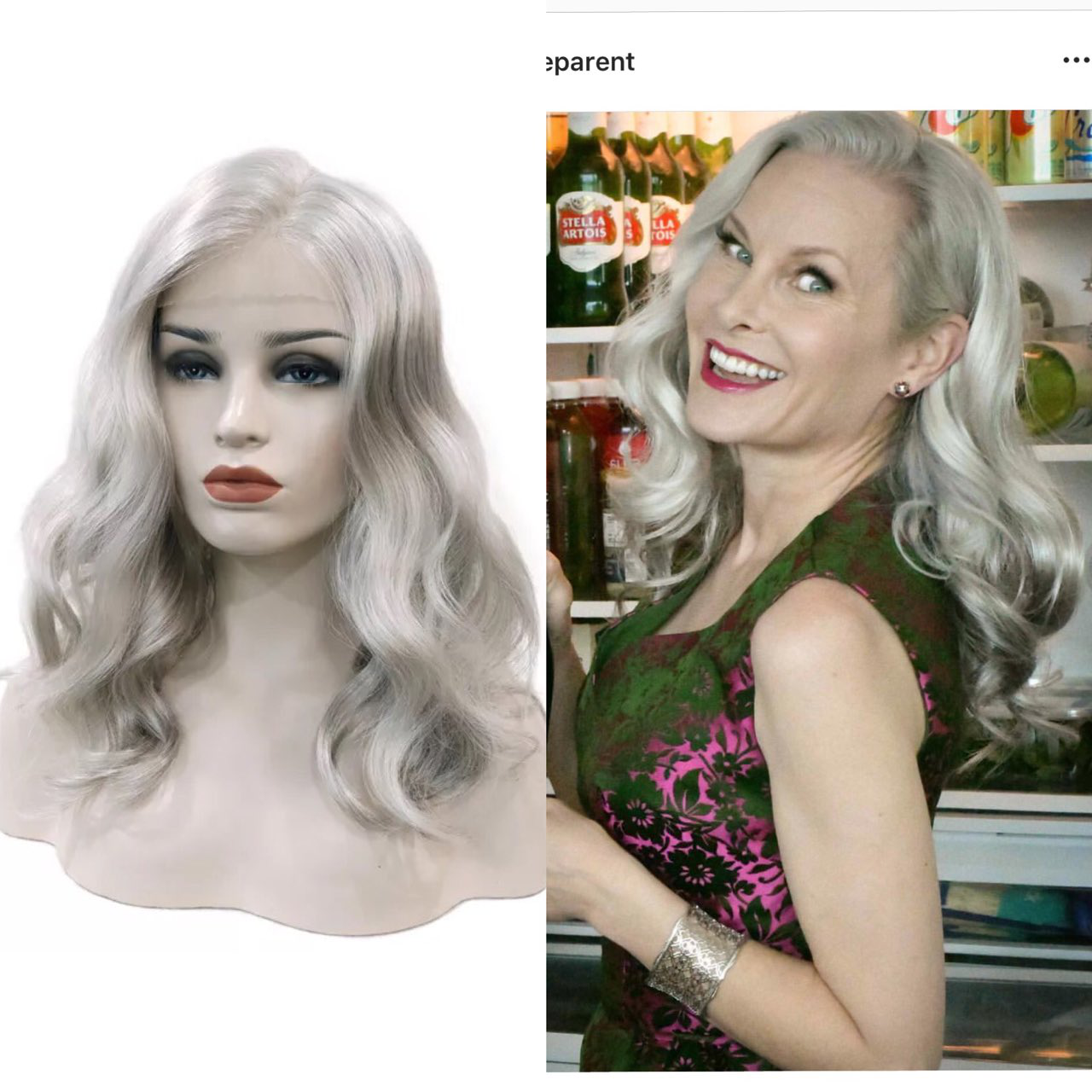 #23: Monique Gray on 8.5"x9" Hope Synthetic Mono topper. The color is a 50% blend of Silver Gray and Subtle Blonde Gray.
This is a special color named from the Hollywood actress Monique Parent, she has cooperated with UniWigs many times, her own gray hair is beautiful, however she uses gray hair toppers for many different occasions.
Product link: https://www.uniwigs.com/hair-pieces/41938-59-hope-wavy-synthetic-hair-topper.html

16R: Chocolate Caramel on 8.5"x9" Melanie human hair mono topper
The Melanie topper has great reviews. The base is large and offers ample coverage. The bigger the base, the more natural. This is because you don't have to worry about the hair color difference because the topper has covered your own hair.

Product link : https://www.uniwigs.com/hair-pieces/42012-59-melanie-virgin-remy-human-hair-mono-topper.html
---
---
Writers Cooperation:
UniWigs are seeking for blog contributors who know and love hair. If you know alternative hair or hair related accessories, if you have great understanding of hair trends and fashion, if you are expert in hair care, if you have any experience with salons or celebrities, if you would like to share your experience to help people just like you make the right choice, now contact us at [email protected] to be a blog contributor. Let's discuss the details then.