My hairstyles in a week with UniWigs - Synthetic Wigs Reviews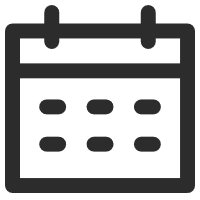 September 03, 2020
Whispers from Customers
Views: 1896
This week I decided to wear a different synthetic wig every day for a different hairstyle. I love to express my style through my hair, so I thought this would be a great way to try new looks! Here's how it went down.
Monday
On Monday I wanted a cute but formal look. So I went with the Coco Synthetic Lace Front Wig. I simply threw it on and let the bouncy waves hang loose. I love to wear with Coco as she's a natural light purple-y grey color. I really like this wig because it has a realistic hairline with darker roots, so it looks really natural like I dyed my own hair. Here's what the Coco wig looks like.
Tuesday
On Tuesday it was a sunny day so I was super happy to wear my Peach Synthetic Lace Front Wig! Super casual and I wore it half-up with some fun space buns. I love Peach's textured bob hair it always makes me feel dressed up for summer even though it took hardly any effort to make.
Wednesday
On Wednesday, I wore the Black Pearl Synthetic Lace Front wig. I love the long black and shiny hair on Black Pearl, and I feel like this wig can be worn for any occasion and no one would notice that it is a wig.
Thursday
On Thursday, I wanted to go for a fun hairstyle. So I wore the Starry Sky Black Roots Straight Version Lace Front Synthetic wig. I've heard a lot about this wig being popular, and I can see why. Its light to wear and in a lovely bright blue color, the color of the sky. For this look, I put it into a bun as I had a few errands to run.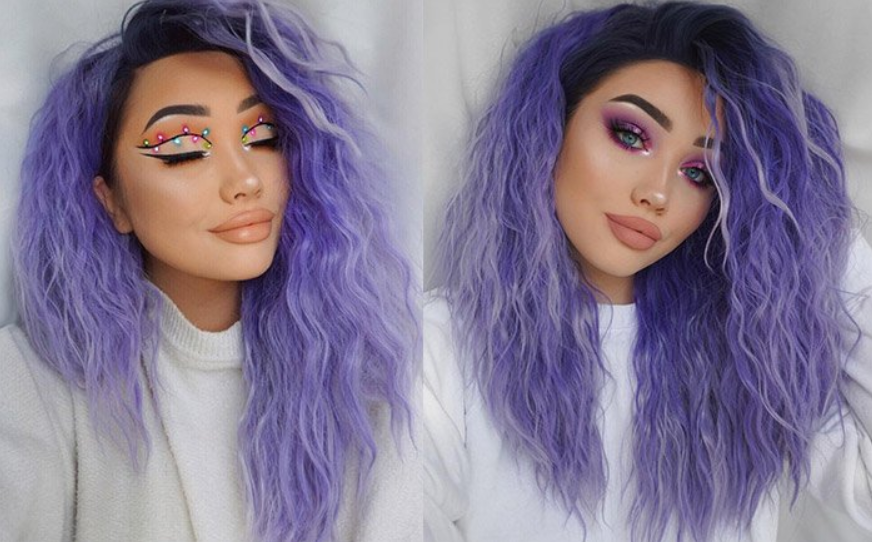 Friday
On Friday I wore the Lavender Dawn Lace Front Synthetic Wig. I wore this down without making any specific hairstyle. Lavender Dawn is a deep rich purple shade that has a LOT of hair as other customers have said. I don't mind the hair thickness and always seem to get compliments when I wear this wig.
Saturday
On Saturday I wanted a casual and unique wig, so I chose to wear the Macarons Lace Front Synthetic Wig. I love the bright blue color and its dark roots. It's a super edgy wig that's always a lot of fun to wear and I highly recommend it.
Sunday
On Sunday I had a chilled day and needed a wig to match my mood. So I went for the Ursula Lace Front Synthetic Wig. I love the hair on this style, it feels really soft and looks really natural. It's comfortable to wear and the perfect wig to lounge around in.
So I enjoyed my week of wearing a new wig and hairstyle every day! The more I wear wigs, the more confident I feel to go out and about in them.
Thanks for all the share from @ohmygeeee
---
---
Writers Cooperation:
UniWigs are seeking for blog contributors who know and love hair. If you know alternative hair or hair related accessories, if you have great understanding of hair trends and fashion, if you are expert in hair care, if you have any experience with salons or celebrities, if you would like to share your experience to help people just like you make the right choice, now contact us at [email protected] to be a blog contributor. Let's discuss the details then.