Hair Topper 101: What Is The Hair Return?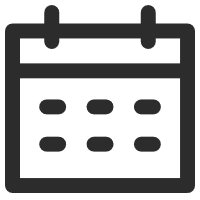 March 06, 2019
Hair Topper 101
Views: 6242
As we all know, the hair topper can be one of the best solutions to fix the Female Hair Loss Problem. When you receive the hair topper you order from UniWigs, you may notice the Shorter Hairs on your hair topper, which look like breakage. But actually it is not breakage or damage. This Shorter Hair is called "Hair Return".
The short hair is just caused by the technique we adopt to make the hair toppers. When the craftsmen make the toppers, they will tie hair through the base mesh to make the knots. So the knots will create two ends of the hair. The longer end will be the topper's hair. The shorter one is the hair return, which can be around 4" - 6" long in most of our hand-tied hair toppers.
You will also notice a 1"-2" Return on the wefted areas of some hair toppers. Since the hair in wefted sections is sewn securely, a longer return is not needed. The hair length of any style is predetermined so that the wig maker knows where to tie the knots or to sew the wefts. For a 10" style length, a 14"-16" Hair Strand is needed. The remaining on the other side of the knot or the weft is the Return.
Further Reading:
HAIR TOPPER 101 - WHAT IS SILK BASE?
HAIR TOPPER 101 - CHOOSE THE RIGHT BASE SIZE
HAIR TOPPER 101 - THE DIFFERENT BASE TYPES

---
---
Writers Cooperation:
UniWigs are seeking for blog contributors who know and love hair. If you know alternative hair or hair related accessories, if you have great understanding of hair trends and fashion, if you are expert in hair care, if you have any experience with salons or celebrities, if you would like to share your experience to help people just like you make the right choice, now contact us at [email protected] to be a blog contributor. Let's discuss the details then.