FEEDBACK FOR UPGRADE CLAIRE MONO TOPPER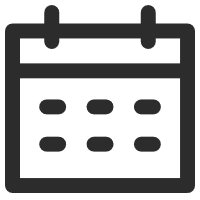 April 24, 2019
Whispers from Customers
Views: 4205
Giggles had never heard of hair toppers, until she got her first topper.
"This is the first time I tried it and I'm very excited.
I'm so impressed after trying to put it on. It's so easy to apply. I was shocked after I used it.
I can also do a ponytail, the color matches perfectly. It's unbelievable. It doesn't feel heavy at all. I've tried wigs before, and they are so heavy, and you can feel very hot under wigs. But this does not feel like that.
I said 'oh my god' 500 times but I'm seriously in love with this topper. This is such a great feeling that it was not a disappointment like that box with a 'broken wood pencil'."
Amy has been experiencing hair loss for many years. She knows hair toppers and knows how to wear them.
"My hair is a bit shorter than the hair topper, so I trimmed the hair topper. It's such a great real human hair topper that I can cut, style, heat and even change the color. I like to blend the topper with my bio hair as if I have highlights. I like to put it in a ponytail and pull out some face-framing hair as well, just give it a more natural look. Another good thing about this piece is its price point. It's relatively inexpensive since I've purchased many hair toppers. It's a good starting piece for the first time to play."
This is the first time for Amy to use a hair topper. She worried, was apprehensive and debated it for weeks.
"I worried that it would be uncomfortable, nobody would be interested in and others, now I can't stop smiling. I'm pleasantly surprised that it's amazing. It took me a few weeks to figure out my hair color and hair style to go with. I always had very fine hair, so when I came across hair toppers, I thought I can add a little bit of hair volume to my hair."
Why do customers like the Upgrade Claire Mono Topper?

Upgrade Claire is bigger than the original Claire topper at 6"x 6" and it can cover a wider area. It is also a supremely natural hairpiece. The lace front could effectively hide a thinning front hairline. The mono base offers the illusion of natural hair growth and lays flat on your head.


Product link: https://www.uniwigs.com/hair-pieces/41534-upgrade-claire-remy-human-hair-topper.html
---
---
Writers Cooperation:
UniWigs are seeking for blog contributors who know and love hair. If you know alternative hair or hair related accessories, if you have great understanding of hair trends and fashion, if you are expert in hair care, if you have any experience with salons or celebrities, if you would like to share your experience to help people just like you make the right choice, now contact us at [email protected] to be a blog contributor. Let's discuss the details then.