Welcome to UniWigs Hair Topper Education, a page dedicated to providing hairstylists and salon owners with the knowledge and tools needed to become experts in the world of alternative hair. Our mission is to educate and empower salon professionals to help clients who suffer from hair loss or thinning hair, and to provide them with high-quality alternative hair solutions that can help them look and feel their best. Our team of experts will share their years of experience, insider tips, and step-by-step tutorials to help you master the art of alternative hair and expand your business. Join us today and start your journey towards becoming an alternative hair specialist!
As a result of her dedication to the beauty industry, Dominique has become a respected figure in the field. She has been featured in numerous publications and has been invited to speak at various conferences and events sharing her knowledge.
Beyond her work as a stylist and educator, Dominique is also passionate about helping others dealing with hair loss. As someone who has struggled with hair loss herself, she has made it her mission to provide hair loss solutions to others, such as toppers. Her personal experience with hair loss has given her a unique perspective and empathy for those who are going through a similar struggle.
Dominique's passion project involves getting these hair loss solutions in the hands of industry professionals so that they can best serve the hair loss demographic. Through her dedication to both the beauty industry and to those dealing with hair loss, Dominique has become a respected figure and trusted advisor to many. Her commitment to excellence and her unwavering passion for the industry have made her an inspiration to stylists and clients alike.


Design
Cutting bangs
Removing bulk
Perimeter cutting of the piece
Face framing layers
Chasing the part to the client's needs

Color
Further customization is required for some pieces and in that case these techniques will be shown
Rooting the piece
Low lighting - bring in dimension Toning
Formulating
Products and colors that are safe for these pieces
Troubleshooting - toning mistakes and how to avoid and fix.
Color matching and go through the color ring.

Fitting and Care
How to fit the piece to the client
How to adjust the fit to the client
How to choose the right topper for your client? We will explain the difference between silk, mono, lace top, etc. Examples will be shown.
How to wash your topper? Hands on training for how to wash and care for the topper.
What products can be used on toppers? Because you are a licensed professional, you have access to these products and can use this as another retail opportunity for your clients. 
Business and Marketing
The benefit of partnering with UNIWIGS for wholesale opportunities in your salon.
How this will advance your service menu and hit a demographic that will set you apart from other salons.
Explain how this is a huge revenue generator for salon owners & stylists. Here we will dive into different ways to price these and market to clients.
Social Media tips and tricks to show this new service.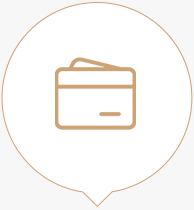 Topper / Styrofoam Head / Wig Pins / Color Ring
Two Color Brush / Two Color Bowl / Welcome Packet
Breakfast & Lunch / Topper Certification
What Attendee Needs To
Bring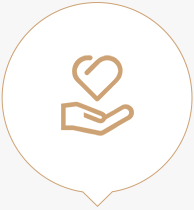 Tripod / Blow Dryer / Gloves / Foils / Cutting Comb
Clips / 2 Towels / 2 Round Brushes Lg And Small
Paddle Brush
We will end this course with a Q&A so all of your questions can be answered. You will also be given Dominiques contact info and contact info for Brenna at UniWigs so you will be able to continually get your questions answered as you embark on this path of toppers!
EDUCATION
REVIEWS
Itzel

Overall Rating

Jun 16. 2023

---

This class was amazing, thanks to Dom and Brenna. If was a unique experience and I feel ready to offer this to my clients who deserve it. I learned so much, from measuring and knowing how much coverage someone needs, to customize and create a unique hair piece. Beautiful work. Thanks so much Dom!!

David Michael

Overall Rating

Jun 16. 2023

---

Dominique did an excellent job answering all my questions and the hands on training was very helpful in understanding alternative hair. Dominique shared her personal story about hair loss which helped me understand better what my clients are going through. I'm excited to finally have a solution for my clients!

Beth

Overall Rating

Jun 15. 2023

---

This class was fantastic. It was so informative and Dominique was a phenomenal educator. I loved that we had so much hands on experience during the class. We are so excited to be part of the uniwigs family. We are happy that we can now have more options for our clients who are experiencing hair loss.

Stephanie

Overall Rating

Jun 14v. 2023

---

This class was amazing. So informative about alternative hair. As an extension specialist one of the hardest thing to do is turn away a client who is desperately searching for a solution to a hair issue. With the knowledge and confidence I have Gained from this class I can now give a solution to client that have or are experiencing hair loss issues.