WIGS 101: HOW TO WASH A HUMAN HAIR WIG PROPERLY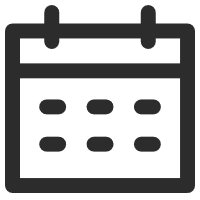 May 15, 2020
Human Hair Wigs 101
Views: 5532
Washing and caring for your human hair wig the right way is important. It not only helps to extend the lifespan of the wig but also keeps your wig from tangling. It is also really easy to wash your wig at home!
All you will need are a few hair products:
1. Wig shampoo & conditioner (any sulfate-free shampoo and conditioner also works)
2. Wide tooth comb
3. Towel
4. Wig stand

And follow these five simple steps:
1. Detangle
To prevent shedding, firstly comb through the hair starting from the ends.
2. Rinse
Use cold/lukewarm water and rinse from roots to ends.
3. Shampoo
Massage some shampoo in your hand first to loosen, and then massage the shampoo on to the wig hair in circular motions. After that, use cold/lukewarm water to rinse the wig from the roots to the ends, and then squeeze to remove excess water. Make sure to NOT wring or twist the hair.
4. Condition
Towel blot the hair dry slightly, and then apply a nourishing conditioner to the wig hair and let it sit for a few minutes before rinsing. Make sure to avoid applying conditioner to the delicate knots and roots. After that, rinse the human hair with cool water to seal the cuticle and add shine.
5. Blow dry
Put your human hair wig on a wig stand and blow dry it, and then smooth some hair serum on the hair (unless you want to air dry it, in which case, leave to dry overnight).
Top tips:
For extra dry or damaged human hair, use a deep conditioner, and leave on for up to an hour.
Method: Dampen your wig and leave on a deep conditioner/hair mask on it for 30 mins to 1 hour. This will hydrate and restore some moisture back into the hair, as well as help make it softer and more manageable to style. Another way to infuse moisture back in your wig is with an oil treatment, such as an Argan oil or coconut oil.
---
---
Writers Cooperation:
UniWigs are seeking for blog contributors who know and love hair. If you know alternative hair or hair related accessories, if you have great understanding of hair trends and fashion, if you are expert in hair care, if you have any experience with salons or celebrities, if you would like to share your experience to help people just like you make the right choice, now contact us at [email protected] to be a blog contributor. Let's discuss the details then.