Why your hairline looks fake - hair topper 101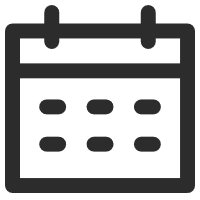 February 26, 2020
Hair Topper 101
Views: 10654
Hair pieces are one of the hottest beauty products on the market right now, they are known for enhancing your own hair and offering extra volume and length. A hair topper is a hairpiece or mini wig made from human or synthetic hair that can be clipped onto the head and worn to cover partial baldness or to help disguise thinning hair. Hair toppers can help your hair look more volumized and less thin, resulting in a youthful look. More and more people are investing in a hair topper to create a fuller hairstyle.

Have you ever bought a hair topper? Did you have any difficulty making it look natural? Through our after-sales service, we have found that some people often worry that their hairline looks fake. To avoid this, we would love to share our top tips on how to make your hairline look natural.
Apply foundation or concealer
Firstly, when you receive your hair topper, comb the topper hair (and your own hair) to get a smooth base. In order to make the topper match your hair perfectly, it is wise to put it on after you've washed your own hair, so it's clean and more manageable. In addition, if your topper has a lace base or a lace front, using a foundation or concealer can help to hide the knots and make it look more natural. To do this, apply a little foundation or concealer (that matches your scalp and face natural skin color) to the tip of a small brush, and carefully dap to the topper hair parting line, and then blend using your finger. You could also apply some foundation (a powder foundation is best in this instance) to your hairline to help melt the lace.
Use your own hair to make the hairline look natural
The most crucial step is coming. After you have the topper on, pick out some of your own hair out from underneath the topper's hairline. Then blend your hair together with the topper's hair. You can also place the topper back a little (making sure it lines up with your own hairline) when you put the topper on and leave a small section of your own hair out.
With your own hair, comb it back and style it in a way to disguise the topper's hairline more. If you think the hairline still looks a little unnatural, you can try brushing some make-up powder the same color as your hair around the hairline. Eye shadows often look natural. At last, spritz some hairspray to finish.
Once you've practiced these tips, you can easily create more styles and begin to feel confident wearing your topper. Feel free to check out and subscribe to our YouTube channel where we regularly post useful hair and topper tutorials.
---
---
Writers Cooperation:
UniWigs are seeking for blog contributors who know and love hair. If you know alternative hair or hair related accessories, if you have great understanding of hair trends and fashion, if you are expert in hair care, if you have any experience with salons or celebrities, if you would like to share your experience to help people just like you make the right choice, now contact us at [email protected] to be a blog contributor. Let's discuss the details then.