What is the Best Density for Human Hair Wigs?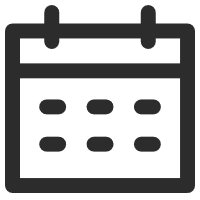 March 20, 2022
Hair Loss
Views: 822
Flipping and moving like natural hair, Human hair wigs offer a shine and movement that synthetic hair cannot surpass.
As the name shows, Human hair wigs are made with genuine human hair to give the wearer ultimate confidence and grace. The hairline of such wigs is also undetectable and perfectly mimics baby hair sprouting naturally on the scalp.
However, wearing a human hair wig to cover hair loss or hair thinning is not that easy. Once you decide the style and cut of your wig, you must choose the ideal hair density to make your wig look bouncy and natural.
When it comes to choosing a wig, density is an important factor to consider. So what is the best density for human hair wigs?
Wig density depends upon the manufacturing technique. Hand-sewn wigs made with natural Remy human hair possess a delicate base in which only two to three strands are stitched in a single knot, making the wig look elegant and realistic. These wigs are lighter in weight and allow proper ventilation to the scalp skin.
Let's take a look at the different options and find the perfect one for you.
Perfection | Brunette Balayage Remy Human Hair Lace Wig (Density 130%)
The UniWigs classic Perfection- the rich brunette shade and Chocolate Brown balayage give this silky straight lace wig an irresistible color that never goes out of fashion. Bouncy human hair adds elegance and style.
The high-quality Remy human hair makes for a long lifespan, softness, and durable shine. You can curl or straighten it with heat, just like your own hair. The perfection Wig can be parted in any direction with its free part.
Charlotte | White Blonde Balayage Remy Human Hair Lace Front Wig (Density 150%)
Charlotte is the perfect choice for women who are looking to add some class and style into their lives. This flattering lace front with Remy human hair offers professional levels of quality while also being easy on your wallet.
The unique Salon-quality color Champagne Lux incorporates both an Ice Blonde blend as well as Beige/dark roots that give it just enough dimension without having too many different colors going off in all directions like most high-end salon brands would do these days.
The ample lace front offers a natural hairline and a free parting to part the hair in the middle or side of your choice.
Zara | Layered Bob Brunette Balayage Remy Human Hair Mono Top Wig | Lace Front (Density 130%)
Zara's cap is a monofilament top and lace front combination, which provides a natural-looking hairline. The pre-cut style on Zara has longer face-framing pieces of hair at the front while shorter choppy ones surround it; this gives an overall classy look that can last you all day long.
With its versatility, Zara can be styled in a number of ways--whether you are looking for playful curls or sleek comfort at the office.
Miranda Mono Top Human Hair Wig | Ready-To-Wear (Density 130%)
Miranda is made with 100% Remy human mono-natural fibers making them super realistic looking.
This dark blonde hair is perfect for any occasion. The natural coloring will give you that luxurious look without all of the hassles. It's easy to put on and take off, so it won't get in your way when life calls.
This piece has an elegant and sculpted look with no lace front to cut. It is made of soft material that can be worn straight away, making it perfect for those who like their hair long enough not to fit under capes or masks.
Morgan | Blonde Balayage Remy Human Hair Lace Front Wig (Density 150%)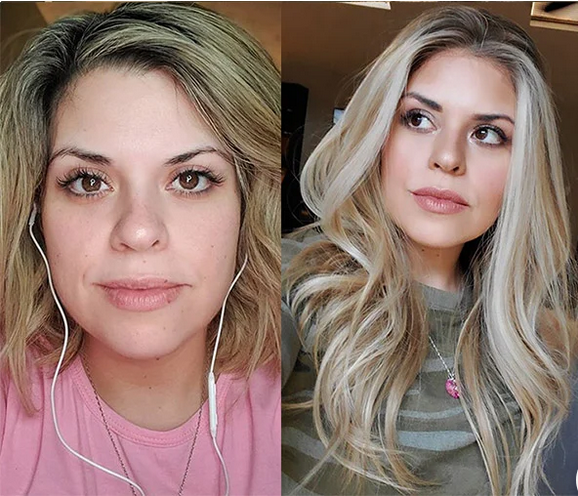 The hair coloring on Morgan is so soft and natural-looking, with the cool-toned highlights making it very captivating.
The sheer lace front allows for a graduated parting which you can use to create whatever look suits your style best.
Morgan is a high-quality, human-hair wig that is made from Remy hair. It has the natural straight texture you want and can be curled to give it more life.
Hanna | Long Blonde Balayage 100% Remy Human Hair Lace Front Wig (Density 130%)
The delicate layers of this human hairstyle frame the face while staying away from any straight lines. The 13"X4" lace front promises a natural-looking hairline, with wefted strands that sit mid-back length at an angle in line just under your neck.
The high-quality Remy human hair is hand-tied to the base and includes dark beige blond ash blonde highlights. This type of coloration gives your head a frosted look that will make you stand out in any crowd.
Dolce | Brown Balayage Remy Human Hair Lace Top Wig (Density 130%)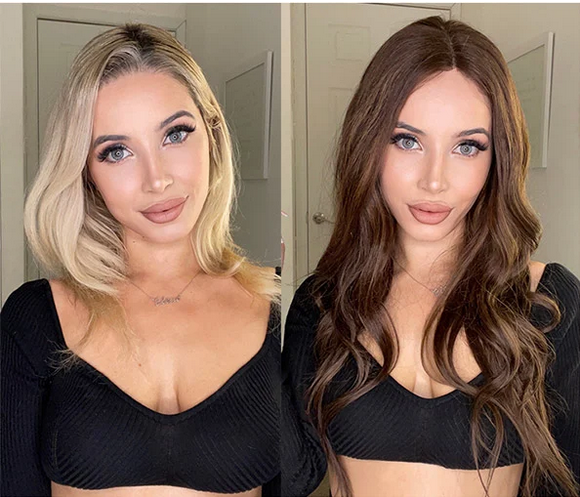 Dolce is a hairpiece that offers the perfect balance of browns to create an overall deep and vivid brunette color.There are multi-dimensional colors for all types, from lighter shades, such as warm tones, or cooler ones like natural black.
Dolce is a lace top cap construction with a smooth finish and versatile hair. You can part it anywhere or go for waves to add bounce to your look.
This wig is perfect for women looking to add volume and cover hair thinning with the most natural-looking human hair wig.
Final Word
If you are looking for a high-quality wig to cover your hair loss or thinning, look no further than Uniwigs.
We offer a wide variety of wig styles and colors to choose from, so you can find the perfect one to match your personality and lifestyle. Our wigs are made with premium quality human hair, so they look and feel natural on your head. You'll love how they make you feel confident and beautiful.
Purchase a human hair wig today on our website!
---
---
Writers Cooperation:
UniWigs are seeking for blog contributors who know and love hair. If you know alternative hair or hair related accessories, if you have great understanding of hair trends and fashion, if you are expert in hair care, if you have any experience with salons or celebrities, if you would like to share your experience to help people just like you make the right choice, now contact us at [email protected] to be a blog contributor. Let's discuss the details then.