Roses Are Red, Violets Are Blue, We Created These Pinks, to Make the Best Just for You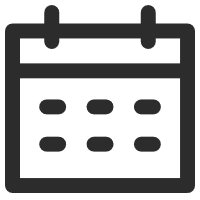 May 17, 2021
Synthetic Wigs 101
Views: 1219
Pink isn't just for Wednesdays! Here at UniWigs, we have created a variety of pink wigs in different gorgeous pink shades. Pink is a universally flattering shade for every complexion. It can be as bold or as delicate as you want it to be, depending on the pink wig you choose.
In color psychology, pink is thought to impact our moods and emotions by promoting joy and happiness. Pink is known as a playful color, that brings creativity, vibrancy, and freshness to our minds. Pink is often thought of as feminine and gentle color and often reminds us of love and romance.
When it comes to hair, pink is a hair color that is unique. We often add color to our makeup and outfits, but neglect to add any color to our strands. Pink is a beautiful color to add to your hair, and it can be as subtle or as bright as you want it to be.
Here at UniWigs, we have designed a range of pink wigs due to the popular demand for pink as a hair color. Here we will go through our favorite pink colors at UniWigs and go through our top pink styles!
Coral Blush Pink
Embrace your love of pink with this understated coral blush pink style! UniWigs Coral Doll synthetic lace front wig is a best seller due to its subtle pink hue and long wavy locks. If you're looking for a pink shade that closely resembles strawberry blonde, then Coral Doll is for you!
It's not hard to see why Coral Doll is so popular, as this powdery hue is such a soft shade of pink that will look flattering on anybody. Wear Coral Doll out and about with friends, at home to take flawless-looking selfies, or to that fun event, you have planned! Pink hair doesn't have to be hard with the Coral Doll synthetic wig.
Pastel Pink
Looking for bright pastel pink? You've come to the right place. The UniWigs Tonya lace front synthetic wig features a stunning vivid light pink shade that will bring beauty to anyone who wears it!
Not only does Tonya possess bright Pastel Pink locks, but Tonya also features a natural dark root. Tonya's dark root color makes this style look super realistic as if you just dyed your own hair.
Dust Pink
Do you desire pink hair color but don't want it to be too exaggerated? We've got you covered! The UniWigs Rosewood Dust Pink Ombre Brown Mid-Length Synthetic Wig features a dust pink ombre brown color which is stunning and complements all skin tones, making this wig a must-have addition to your beauty arsenal.
Multi-colored Pastels and Pink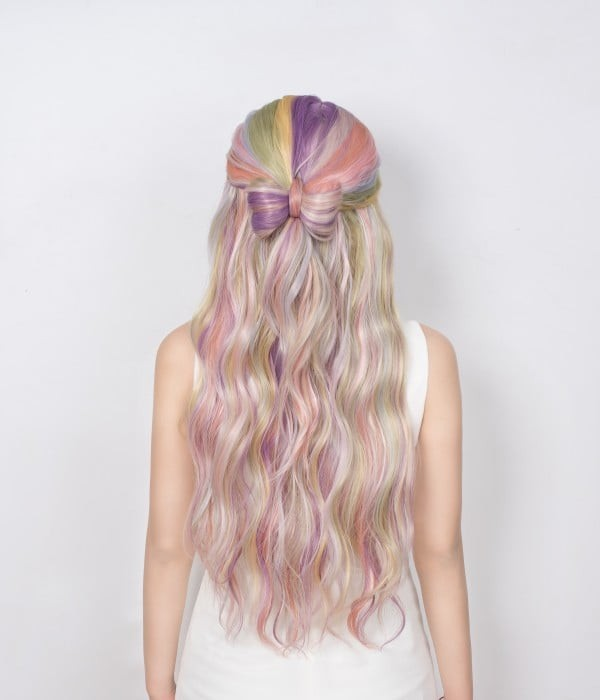 Longing for pink in your hair but also desiring other shades? Stand out this season with the UniWigs Fairy Dust lace front synthetic wig. This platinum style combines the most gorgeous pastel shades of pink, lavender, peach, pastel blue, and hints of yellow.
With face-framing pieces of hair in lavender on one side and platinum on the other, Jawbreaker plays with color contrast. As Jawbreaker has super long hair at 30 inches long, the hair will literally tumble down your back for the perfect silhouette! We just can't get over this bright and statement wig.
Red Ombré
Want to take a step away from pink but want to stay in the pink/red family? Dare to go bold with this fiery red ombré wig! The UniWigs Cranberry Frost lace front synthetic wig possesses a vivid ombré color, that starts off light blonde and then fades into orange and then red. Perfect if you're looking for something a bit spicier this season!
Hot Pink
Hot pink is another great choice you should try if you are looking for a fun and exciting way to express yourself and stand out from the crowd. This Hot Pink Money Piece Long Synthetic Lace Front Wig allows you to go from the office to the club without missing a beat. Wear this piece for formal events, days out, and whenever you want to give your look some extra wow factor.
You should never feel limited when it comes to expressing your own beauty and style. That is one thing we stand firm on at UniWigs. With our collection, we offer a curated selection of different shades and color combinations so that you can express yourself fully with your hair. Hair shouldn't have to be limited to blonde, brown, red, and grey colors, we can have some fun with choosing new colors.
Pink is one of those colors that have risen to the top when it comes to unique hair coloring options! It is no wonder as pink is a universally flattering color that brings out beauty. As we mentioned previously, pink is also thought to affect our moods in color psychology by encouraging joy and happiness.
When it comes to choosing pink wigs, go for the shade that feels right for you. At UniWigs we have developed so many cute styles with pops of pink, from Pastel Pink, Peach Pin, Coral Pink, Ombre Pink, Pink and Purple, Multi-coloured Pinks, and Red Ombré Pink, we've got something for everybody!
Comment below which pink wig is your favorite! Would you ever try pink hair? Let us know in the comments! We love to encourage our customers to share their thoughts and opinions anytime.
---
---
Writers Cooperation:
UniWigs are seeking for blog contributors who know and love hair. If you know alternative hair or hair related accessories, if you have great understanding of hair trends and fashion, if you are expert in hair care, if you have any experience with salons or celebrities, if you would like to share your experience to help people just like you make the right choice, now contact us at [email protected] to be a blog contributor. Let's discuss the details then.