Real Customers, Real Hair Topper Reviews – Episode 03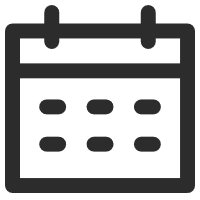 June 15, 2020
Whispers from Customers
Views: 2712
I got some happy hair mail today from @Uniwigs! This Is the 6.5"x 6.5" Upgrade Claire Plus Remy Human Hair Mono Topper. This is also my first experience with a lace front human hair topper, so I was really excited to get this baby on my head. This topper is freaking awesome! It's suuuuuper soft and low density. The pictures on the website made it look thick and almost frizzy, but it's light and silky smooth.
The "plus" in the name of this one included the addition of the Halo Wire, (is like fishing line more than wire) which helps the topper lay flat on your head. I was skeptical and planned on cutting it out before the topper even arrived, haha, but it's awesome. The wire helps keeps the topper super flat and secure - I don't even have the clips secured in these pics, so if you hate clips, the halo wire may be a good option for you.

Lisa H. is wearing 6.5"x6.5" Upgrade Claire Plus Human Hair Topper - Color : G-4 Medium Brown - SKU : PM1902
Click Here to Get More Info about this Upgrade Claire Plus Hair Topper

This is my Bella Hair Topper. I have lovingly renamed her Dolly. She is the natural black color and I had bangs cut into her. I have had her for a year and I have loved every minute of it! She has brought me so much more confidence. My hair has been thinning significantly for 10 years. I tried all the hair regrowth supplements, creams, oils, mousses and could never get the lost hair at my crown to grow back. I would blow dry, volumize, tease and use powders to try to disguise the balding spots in my crown. None of that worked. I wound up taking so much extra time doing my hair with no satisfying results. Now, I just clip Dolly into place and BOOM, I'm done with my hair and it's BEAUTIFUL!!! I get so many compliments on my hair now and I just eat it all up!

Jennifer is wearing 6" * 7" Bella Full Silk Human Hair Topper - SKU: PS1801 Color : Natural Black
Click Here to Get More Info about this Bella Full Silk Human Hair Topper


"This topper makes me look years younger than my 80 years.
It's an Emily 12" human hair and it's so comfortable I forget that I'm wearing it. Best thing I've done for myself in years. I've had it since October and it's super easy to care for. Thanks UniWigs."

Janelle S. is wearing 5" * 6" Emily Full Mono Human Hair Topper - SKU: PM1811 Color : 01R Almond Frost
Click Here to Get More Info about this Emily Full Mono Human Hair Topper
Further Reading:
Real Customers, Real Hair Topper Reviews - Episode 01
Real Customers, Real Hair Topper Reviews - Episode 02
---
---
Writers Cooperation:
UniWigs are seeking for blog contributors who know and love hair. If you know alternative hair or hair related accessories, if you have great understanding of hair trends and fashion, if you are expert in hair care, if you have any experience with salons or celebrities, if you would like to share your experience to help people just like you make the right choice, now contact us at [email protected] to be a blog contributor. Let's discuss the details then.