Pros and Cons of Silk Toppers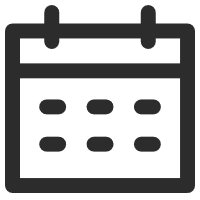 May 30, 2023
Hair Topper 101
Views: 350
When it comes to hair toppers, the base type is always something you can't disregard. There are lace tops, monofilament tops, silk tops, and skin-look tops. Many people are thrilled about trying the silk top as they are famous for the most undetectable hair toppers. But is a silk topper suitable for everyone? I doubt that. I know you would say many good things about a silk topper as below.
Pros
"Silk toppers are the most undetectable and realistic top in the alternative hair world." I know, I know. It's a scalp-looking and supernatural top. Like the hair growing from your scalp. You can see no knots there because there are three layers in a silk top and the hair knots are hidden under the second layer. Likewise, at the same time, you can see no hair return around the base. In other words, there are no short hairs out there, so as a customer, you don't have to ask what the short hair is or if it is a defective product you send to me.
You cannot deny silk toppers are indeed one of the most popular hair toppers for women. However, it does have some drawbacks that you may need to know before making a purchase.
Cons
Due to the three layers of the silk top, it has more layers than a lace top or a mono one, which makes it much less breathable. That being said, if you are living in a place where it's high temperatures in summer, you may feel very hot when wearing a silk top.
Another thing is that if you are new to silk toppers, you may find it difficult to blend with your hair at the front and the top seems bulky meanwhile. This is also led by its more layers. So if you have more hair at the front but much less on the top, you may like a silk topper very much.
Conclusion
Like I said at the beginning, a silk hair topper is not for everyone. UniWigs has some luxe but affordable silk topper that they make with high-quality human hair. You can check the detail here. You can enjoy a 30-day return policy so if the silk top doesn't work for you, you can still return the piece.
6"*6" Amber Silk Top Remy Human Hair Topper
9" X 9" Savannah Silk Top Remy Human Hair Topper | With Layers
7" x 7" Top Luxe | Silk Top Human Hair Topper
---
---
Writers Cooperation:
UniWigs are seeking for blog contributors who know and love hair. If you know alternative hair or hair related accessories, if you have great understanding of hair trends and fashion, if you are expert in hair care, if you have any experience with salons or celebrities, if you would like to share your experience to help people just like you make the right choice, now contact us at [email protected] to be a blog contributor. Let's discuss the details then.