NEW! 4 Summer Hair Colors To Make It Really Hot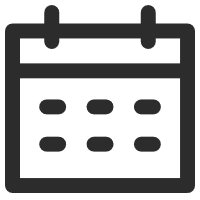 August 31, 2021
News
Views: 1198
Perfect summer hair colors and styles definitely can withstand humidity, heat as well as long days at the beach. Here are four bright and vivid summer hair colors to make it really hot, but also to keep you cool and comfortable in the summer heat.
Summer Lemonade
Summer Lemonade -This feels like the bright and sunny feeling of summer vacation, sitting beside a pool in the sun with a lemonade in hand.
Step into lemon-yellow wonderland with Summer lemonade, a new vibrant wig with the embodiment of sunshine. With super long 24-inch-thick synthetic hair, Summer Lemonade will give you vibrant yellow hair that will stand out in every selfie you take! With loose and bouncy waves that will fall down to the waist, Summer Lemonade is a high-quality wig featuring durable synthetic locks and a natural lace front hairline. Summer Lemonade is perfect for cosplaying your best-loved cosplay and fancy-dress characters, such as Princess Peach and Alice in Wonderland, as well as an endless list of your blonde anime idols such as Usagi Tsukino, Mary Saotome, and Nisekoi to name a few! Take your dress-up to the next level and polish off your look with Summer Lemonade!
SHOP NOW: https://www.uniwigs.com/trendy-wigs/43327--lemon-yellow-natural-wavy-synthetic-lace-front-wig.html

Halliwell
"Halliwell- as this reminds me so much of Gerry Halliwell ginger spice from spice Girls in her prime".
Dreaming of becoming a redhead with blonde face-framing highlights this season? No problem, we've got you! Halliwell is a new style that encompasses vivid copper-orange synthetic hair paired with enviable platinum blonde highlights at the front. The sheer lace front offers you a natural-looking hairline as well as a movable parting, although Halliwell looks particularly stunning in the middle part - so that the lighter blonde strands frame your face. This shoulder-length piece has soft waves for a playful look and easy-to-manage hair. Wear SL2163 out to the mall, to the beach, or to a festival to fully enjoy your new hair!
SHOP NOW: https://www.uniwigs.com/trendy-wigs/43326--copper-orange-face-framing-highlight-synthetic-lace-front-wig.html

Amphitrite
"Amphitrite - the Greek goddess of the sea, wife of Poseidon. She could be a sea goddess, right?"
Go blue this season with Amphitrite, a new dreamy blue ombré wig that will remind you of the dazzling ocean, on an exquisite island somewhere tropical. Deep cobalt blue fading into softer blue turquoise, makes this style one of a kind. The skin part cap allows for a highly realistic scalp look at the parting line on top of your head, while the bold bangs hide the wig hairline at the front for a natural style. Subtle wavy hair adds texture and a beachy vibe to your whole look. Amphitrite is best worn at the beach with your friends, at a vibrant summer festival, or for your unique cosplay or fancy-dress characters!

SHOP NOW: https://www.uniwigs.com/trendy-wigs/43329--blue-ombre-wavy-synthetic-wig.html
Giselle
"Giselle- Some said she was rich. Some thought she was a black widow. Really, she was everything they dreamed of and more".
Achieve ashy blonde hair in an instant with SL2190, a natural-looking synthetic style that will make you turn heads. Embodying glossy cool-toned blonde synthetic locks, SL2190 is a total must-have piece. SL2190 is amazing for changing your hair color for the night to head out to a glitzy party, or for obtaining a brand-new everyday hair color without bleaching your own hair! SL2190's long 22-inch hair gives you plenty of hair to style, and the naturally straight hair texture is easy to manage. SL2190 possesses a lace front cap for a hairline that melts into your skin, as well as blonde knots at the cap.

SHOP NOW: https://www.uniwigs.com/trendy-wigs/43328--ash-blonde-natural-straight-synthetic-lace-front-wig.html
---
---
Writers Cooperation:
UniWigs are seeking for blog contributors who know and love hair. If you know alternative hair or hair related accessories, if you have great understanding of hair trends and fashion, if you are expert in hair care, if you have any experience with salons or celebrities, if you would like to share your experience to help people just like you make the right choice, now contact us at [email protected] to be a blog contributor. Let's discuss the details then.