LOOKS FOR CHRISTMAS UNWRAPPED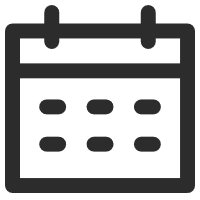 December 25, 2020
Fashion & Beauty
Views: 1260
Christmas is a time of year when there are fun parties, reunions, and plenty of festive activities to attend. Aside from attending Christmas events, we also have the impulse to spend time with family members and friends. No matter how we put it, there are always fun things to do during the holidays and as such, we want to look good!
Looking great at Christmas is not about looking sophisticated at all times. Your outfit should fit the occasion you're dressing for, and who you'll be meeting there. It just doesn't add up to spend Christmas eve at home with your family in a Cinderella gown. It would be a far better idea to have the evening gathering with your family dressed in your comfiest pajamas. While thinking of the event you're attending, consider the venue, other invitees, and your comfort. Hopefully, our Christmas looks will give you inspiration for what you can wear to spice up your style.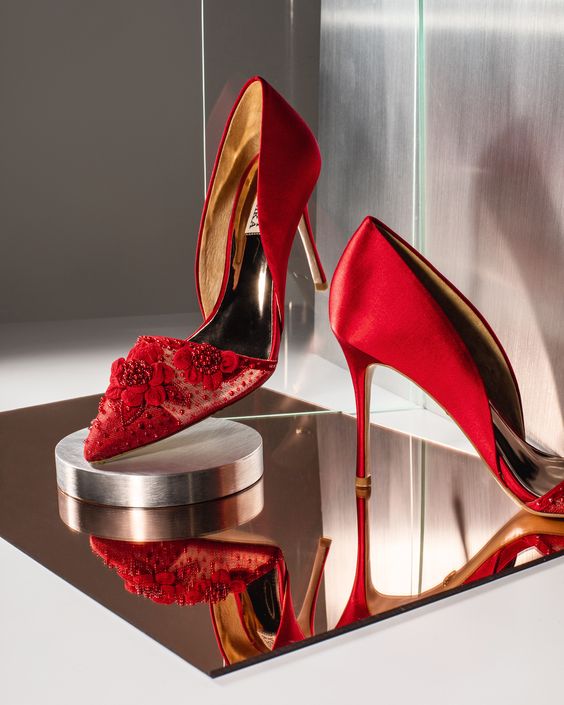 The silky red dress and glassy heels
Turn heads when you attend that glitzy Christmas party by wearing a silky red mini dress. Silky dresses are known to offer comfort to the wearer. They are simple but classy. Your dress can be adorned with silver accessories to make it look even more glamorous. Pair this look with straight styled hair and simple make-up to put you in the spotlight throughout the event. Add the finishing touches to this outfit by wearing glassy high heeled shoes.
A floral white dress
Find the balance between being festive and going overboard with your appearance this season by rocking a floral white dress. A floral dress can be worn to any event from casual to corporate affairs. Complement this look with a wool coat and a pair of thigh-high boots to match. Go for makeup with a bold red lip and loose wavy hair to accentuate your facial features. Pair with silver jewelry to make this whole ensemble a delicacy. This look will not just keep you comfy, but it will also keep you at the center of sight throughout the event.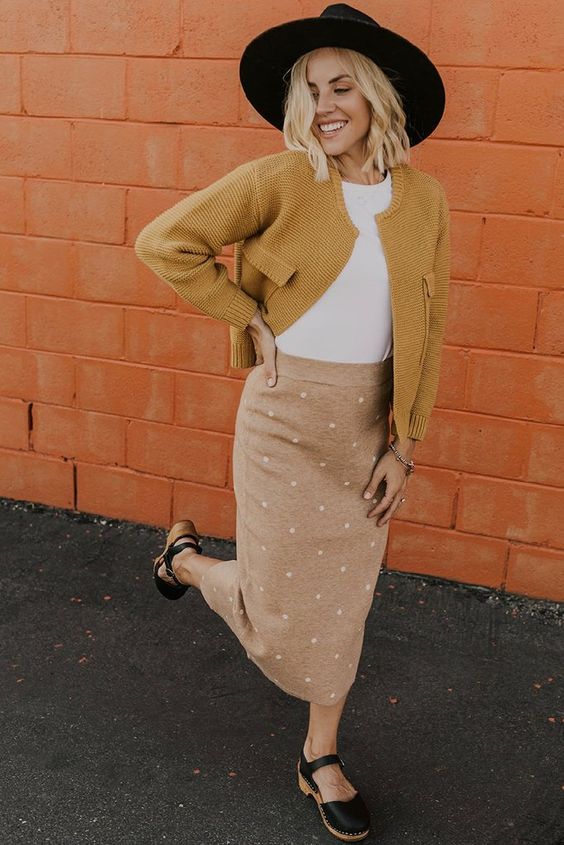 Smart Cardigan and Midi skirt
Do you have an evening planned with friends but don't know what to wear? A smart cardigan and a midi skirt can come to your rescue. It doesn't just make you look put-together; it makes you look planned for any event. Jazz up your ensemble with a headband (a red or white headband preferably) and knee-high boots for extra spice. Compliment your look with long hair, bangs and light make up. Aside from your evening get together, you can rock this look to a brunch or lunch date.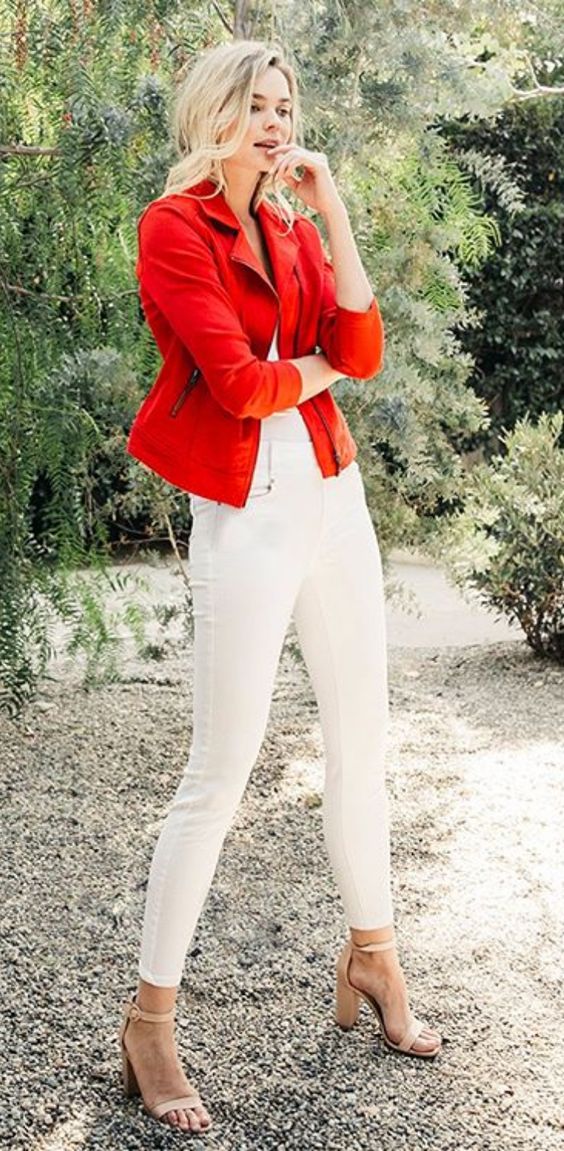 White jeans and a red jacket
Get in the Christmas spirit with white denim jeans, a white camisole, and a red jacket. As simple as this looks and sounds, it is classy. The Christmas mood is encapsulated in this sophisticated outfit. You will radiate Christmas bliss everywhere you go. You can complete this attire with a red hat if you're feeling fancy. Black sandshoes or ankle boots will perfectly complement this ensemble. With this outfit, you will stand out at Christmas carols, parties, and other events.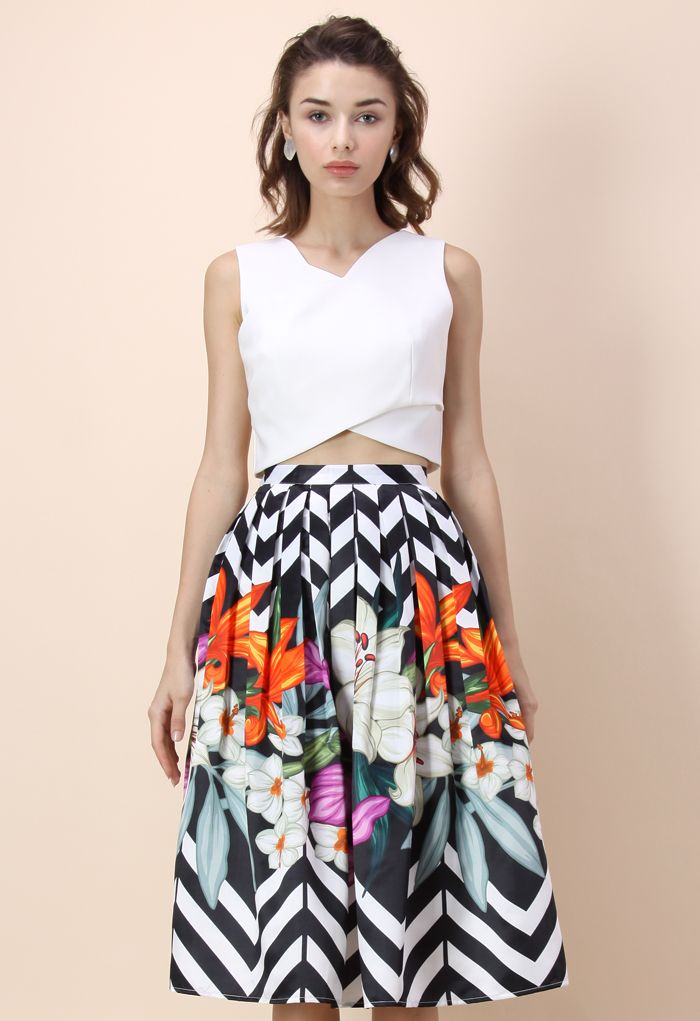 Whitetop with multi-colored pleated skirt
Do you have a series of activities planned out with family or friends? Have you run out of ideas for what to wear to each occasion? If this sounds like you, then consider this outfit. This outfit is simple but brings out the chic look in you. A white long-sleeved top or white sweater paired with a multicolored or tartan pleated skirt will announce your arrival whenever you arrive. You can throw on a simple teddy fur jacket to add a cozy look to this outfit. For your hair, wear it down or go for twin braids to accentuate your whole ensemble. A pair of ankle boots will complete the outfit.
Rita Ora's Inspiration
Rita Ora never misses to make a fashion statement anytime she appears on the screen. She's a celebrity you can get inspiration from for an amazing Christmas look. Ora was recently spotted in London at a party in Annabel's club, where she appeared dressed in red, wearing glistening crystal earrings, shimmering stockings, and a Prada coat. You can copy this look to attend that upcoming Christmas event and you won't regret it.
Kate Bosworth's Inspiration
A style inspired by Kate Bosworth will be nothing less than magnificent. This woman has worn a number of breathtaking styles recently, and these styles can be used as inspiration for this year's Christmas get-togethers. Another unique feature of her recent styles is that they are all Christmas appropriate, so it won't be out of place to copy her style for any Christmas event. One of her best styles is the remarkable aqua suit. She is known for using bright colors in her style. These colors can brighten up your day and the people around you alike in the spirit of Christmas.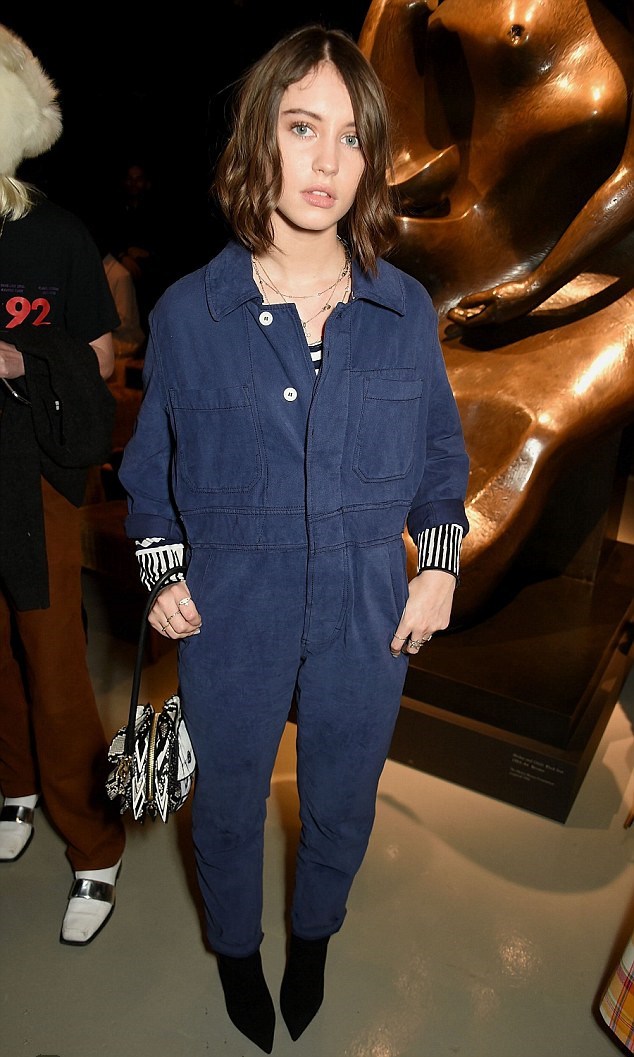 Iris Law' Inspiration
You can get your inspiration from the well-known Iris Law, whose mother was an actress and fashion designer. She grew up exchanging gifts with her godmother, Kate Moss, and other stars. Iris is the go-to person for Christmas outfit inspiration. She was recently spotted rocking a navy blue jumpsuit. This jumpsuit can be worn with any accessories or shoes of your choice. You can tweak this jumpsuit to meet the Christmas outfit of your dream by going for a more festive colored jumpsuit or making the length shorter.
Your outfit can make or break your festive mood. Don't just look good this Christmas season, feel good as well, and wear your confidence like makeup. Consider any of the ideas listed as a Christmas outfit and flow with the season.
---
---
Writers Cooperation:
UniWigs are seeking for blog contributors who know and love hair. If you know alternative hair or hair related accessories, if you have great understanding of hair trends and fashion, if you are expert in hair care, if you have any experience with salons or celebrities, if you would like to share your experience to help people just like you make the right choice, now contact us at [email protected] to be a blog contributor. Let's discuss the details then.