Lace Front Mono Toppers Offer a Natural Look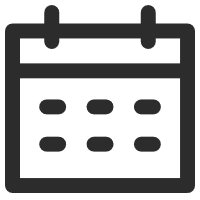 March 13, 2020
Hair Topper 101
Views: 3038
When you think about lace, the fabric used to make things like clothing might come to mind. But lace can also be used to make supremely natural hairpieces!
Lace front toppers and wigs get their name from the sheer lace material that serves as the base material in the front or on the whole base. Lace front wigs and toppers have a realistic hairline, due to the individual hair strands being hand-tied to the lace. So, this natural look is one of the reasons why lace hair toppers and wigs are so popular. The lace blends in with the skin for a natural look.
When you wear a lace front hairpiece, when you brush your hair away from the forehead, regardless of whether it has bangs it will still look natural. The hair has been tied to the lace to resemble a naturally growing hairline. In addition to this, lace has styling versatility, where you can part the hair where you wish.
Monofilament hair toppers and wigs have the advantage of offering a natural base look, where the roots of the hair will give the appearance of a real scalp. Monofilament caps are also lightweight and breathable to wear. Therefore a combination of a monofilament base with a lace front offers the best of both worlds. Meaning that you would get the natural lace hairline, as well as a realistic scalp base with the monofilament. This is why monofilament and lace toppers are top favorites.
Here are a few of our Monofilament and Lace front popular toppers:
UniWigs Claire Topper Collections are categorized by base size, texture and the hair fiber. Claire and Upgrade Claire have limited in parting areas. But for Upgrade Claire Plus, the lace front is slightly longer allowing for more parting space.
The Hope Synthetic hair topper is another popular choice. Hope is made from synthetic fiber, and available in straight and wavy options. The larger size offers plenty of hair volume.
Next, the Hera hair topper, has a cap size of 10"x 10", and is our largest hair topper on our website. This extra-large base (the same size as a 3/4 cap wig) is perfect for adding fullness, concealing heavy hair loss or hiding new roots in between colors. Hera is a great substitute for a full wig.
---
---
Writers Cooperation:
UniWigs are seeking for blog contributors who know and love hair. If you know alternative hair or hair related accessories, if you have great understanding of hair trends and fashion, if you are expert in hair care, if you have any experience with salons or celebrities, if you would like to share your experience to help people just like you make the right choice, now contact us at [email protected] to be a blog contributor. Let's discuss the details then.