How to put on a curly wig with lace front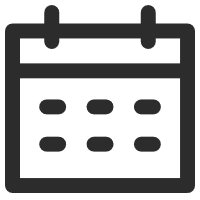 October 06, 2021
How tos and Tips
Views: 702
As we all know, curly wigs are super popular among fashion men and women. They like to dress noticeably and are unique in the crowd. Here is something you may need to know when you want to have a curly wig with a lace front.
1 Bleach the knots.
If you choose a dark colored curly wig, you may need to bleach the black knots on the top. It aims to make the hairline look a little more natural. Also you can try the wig knots healer on our website: https://www.uniwigs.com/care-products/43429-wig-knots-healer-2-in-1-hair-color-stick-with-brush.html  to hide wig knots and grids.
Combining with hairline concealing and teasing brush: https://www.uniwigs.com/care-products/43091-hairline-concealing-and-teasing-brush.html, you can have a double guarantee of your knots.
If your wig color is light, or you do not care about the knots much. It is no need to take this step.
Specific methods about bleaching: https://www.youtube.com/watch?v=eILZYSU2clY
2 Make a natural hairline.
Sometimes you may buy a wig or topper with a high-density hairline, this kind of hairline is unnatural and will look fake when you put it on. So you may need to tweeze your front hair a little.
Spray some water when tweezing your wig. During the process, wet hair is easier to style: to look more natural, you can set a part of your hair, tweeze a little bit behind the hairline to cause an image of gradually increasing. Take your time with this. And don't over tweeze the hairline. All sides of the hairline are needed, for natural and gradual decreasing hair.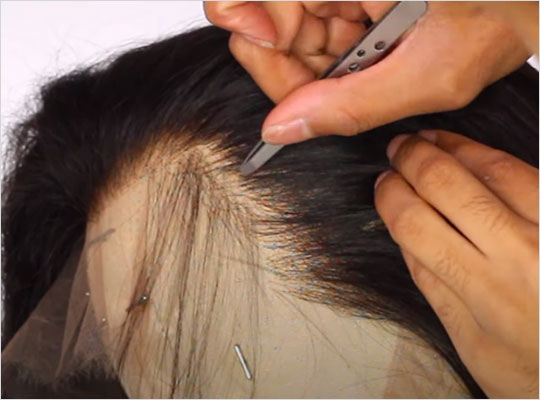 From justvirginhair.com
3 Put on your curly wig.
Firstly, when you are going to cut the front lace off your wig, you need to leave a part of the lace length depending on the shape of your face and head. Secondly, put on a wig cap, add a lot of gel around it for good security. Use a blow dryer to secure the gel. Thirdly, put on your curly wig, and adjust it to a more proper position. Prepare a pair of scissors to cut off the extra lace carefully. Take your time and be patient.
4 Style your wig.
Use some water combining gel products for your hair. Add some hair leave-in conditioners to define your curls. Some hair serums are also not bad for your wigs.
5 Have some baby hair.
If you are still worried people may find the front lace, you can cut some baby hair to hide it a little. At the same time, baby hair can also add more dimensions to your whole hair look.
Here's the video about how to style your babyhair: https://www.youtube.com/watch?v=LdDSvgQq8Hk
---
---
Writers Cooperation:
UniWigs are seeking for blog contributors who know and love hair. If you know alternative hair or hair related accessories, if you have great understanding of hair trends and fashion, if you are expert in hair care, if you have any experience with salons or celebrities, if you would like to share your experience to help people just like you make the right choice, now contact us at [email protected] to be a blog contributor. Let's discuss the details then.