How to keep your life in order while staying home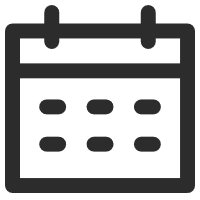 June 09, 2020
How tos and Tips
Views: 1307
For those of us staying home during this time, it can feel a little boring at times with not much to do. It can be easy to slip into the habit of doing nothing all day but watching Netflix shows and feeling demotivated to do anything. While staying home it is important to support one another and especially to take care of ourselves. Here are our top tips for keeping your life in order and staying optimistic while at home!
1. Keep a routine
While it can be tempting to lay in bed every day until noon, having a decent sleep cycle is ideal for your physical and mental health. Keeping a routine for going to sleep and waking up every morning is a great way to keep order in your life and can make you feel much more productive and in control. Similarly, for those that are working from home, setting up a work routine and work space can be beneficial to getting more work done and to avoid procrastination.
2. Try new things
Staying at home everyday can make everyday feel the same and can become boring and tiresome. A way to feel optimistic from home is to try new things and venture out of your usual choices. Pick up a new hobby that you can do from home such as drawing or gardening, or try a new exotic recipe and spend a few hours cooking a new dish. We always recommend having fun by styling your hair differently or trying something new such as a new color or some new hair extensions. Styling your hair can be a calming activity and can make you feel good about yourself. UniWigs offers plenty of tips about trying new hairstyles and having fun with your hair while at home. Visit our YouTube channel to see our popular hair tutorials and tips for more. Trying new things can bring us joy and help us feel good about ourselves in times like these.
3. Take time to relax
Taking time out for relaxation is especially important with current events and staying home. Many people may feel like they have to always be productive while at home by constantly staying busy, by working, learning a new skill or doing a new project. While this is great, it's important we schedule time for ourselves. Try relaxing by running a hot bath, meditating, reading a good book or doing an activity that you find calming. Relaxation has many benefits, including being great for your hair and hair growth as it is known to reduce stress. So be sure to take time to relax while at home!
We hope this article helped to offer you some tips for staying optimistic at home. Supporting each other during this time and taking time to care for ourselves is key to feeling good. Feel free to comment below how you keep your life in order while staying home!
---
---
Writers Cooperation:
UniWigs are seeking for blog contributors who know and love hair. If you know alternative hair or hair related accessories, if you have great understanding of hair trends and fashion, if you are expert in hair care, if you have any experience with salons or celebrities, if you would like to share your experience to help people just like you make the right choice, now contact us at [email protected] to be a blog contributor. Let's discuss the details then.