HOW TO: CHOOSE THE RIGHT TYPE OF HAIR FIBER FOR YOUR WIG OR TOPPER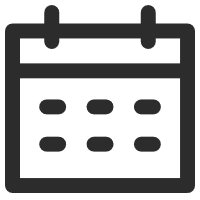 October 16, 2020
How tos and Tips
Views: 1897
When choosing a hair fiber, it is important to consider your lifestyle, routine, and your expectations for your hair topper or wig. Based on your lifestyle, you might decide to choose different wearable hairpieces with different fibers.
The four main points to consider when choosing a hair type are:
LOOK & FEEL
Consider the look and feel you want to achieve and think about the texture of hair that you desire.
VERSATILITY
Think about how often you want to change your style and how important that is to you.
TIME
Think about how much time you spend on your hair. For example, when you're getting ready in the morning, how much time do you have to do your hair? Remember time doesn't just correlate to styling, it also includes washing, conditioning, and drying.
INVESTMENT
Your allocated budget and how much you are willing to spend on your wig or hair topper is another factor to take into consideration.
SYNTHETIC FIBER
Synthetic fiber requires the least amount of hair maintenance. Synthetic fiber has something called style memory, which means that the hair will not react to the environment and the weather. Synthetic hair will hold its style even through washing it, and no heat styling is required. Synthetic fiber is also more affordable.
Not as natural as human hair
Color is permanent
Style memory
Minimal maintenance required
Lower cost
Synthetic Wig Recommendations: UNIWIGS LAVIVID COLLECTION: https://www.uniwigs.com/40462-lavivid
Heat-Friendly Synthetic Fiber
Heat-Friendly Synthetic Fiber offers styling versatility, as well as the style memory of traditional synthetic fiber, giving the wearer all the benefits of heat styling without the high cost.
More natural look and texture
More maintenance required
Can be heat styled
Style memory
Benefits of styling versatility without the high cost

Heat-friendly Synthetic Wig Recommendations: UniWigs Trendy Heat-friendly Synthetic Wig Collection: https://www.uniwigs.com/40459-trendy-wigs
Human Hair
Human hair offers the wearer the most natural look and feels as well as unlimited styling options. Human hair allows you to create any hairstyle as if it were your own biological hair. Although human hair has the highest investment, it will outlast all other synthetic fiber pieces when cared for correctly.
Most natural look & feel
Unlimited Styling Options
More Maintenance Required
Higher Cost
Human Hair Wig Recommendations: UniWigs Human Hair Wigs Collection: https://www.uniwigs.com/102-human-hair-wigs
Comment down below and let us know which hair fiber is the right one for you?
---
---
Writers Cooperation:
UniWigs are seeking for blog contributors who know and love hair. If you know alternative hair or hair related accessories, if you have great understanding of hair trends and fashion, if you are expert in hair care, if you have any experience with salons or celebrities, if you would like to share your experience to help people just like you make the right choice, now contact us at [email protected] to be a blog contributor. Let's discuss the details then.