How to Choose Hair Extensions for Balding Crown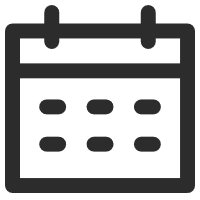 April 06, 2022
Human Hair Wigs 101
Views: 1412
Whether in men or women, crown baldness has become the most common disease worldwide. Old age may be one of the reasons for crown baldness, yet that isn't the only reason, as many are experiencing crown baldness in their early ages. This condition is mainly known as male pattern baldness. 
There are plenty of wigs available nowadays to tackle any baldness with you. Furthermore, they conceal baldness, receding hairlines, and thinning hair. They come in a variety of styles, colors, and textures. Choose wig colors, styles, and textures comparable to your real hair for a natural look. Professional wig stylists can assist in styling and fitting wigs for a more natural appearance.
Introduction:
Hair extensions are quite versatile. You may experiment with various lengths, hair colors, and styles at any time. Professionally there are wigs known as crown hair extensions to deal with your crown baldness. Let me know more in detail if you are not familiar with such wigs. 
They are a hair extension option for people with thinning hair, hair loss, or who want more coverage than typically incorporated extensions can supply. They are one of the less well-known types of extensions, which is why more people are covering their heads as they fear others might judge them just because of their crown baldness. 
This article is for you to read in any case; you are also the one who covers up their heads out of fear. Make sure to read the blog as we walk our way through the article so you can know how these extensions work. 
Difference between Traditional and Crown Extensions:
The head's back and sides are usually attached to traditional extensions. Because the top layer of your hair covers the extension attachments, they blend in with your natural hair. These traditional extensions are never meant for your crown baldness, as if you use them, they won't be enough to cover the area from the back of your head. Since these wigs only give volume to your hair, it will be useless to you these traditional wigs for you. 
When it comes to crown hair extensions, you can apply them to the areas from where you are bald. There are different types of these extensions because people have various kinds of hair crown baldness. Hidden crown extensions are 100% human hair and weigh about 140 grams. There is enough weight of these extensions to keep them moving around. Your actual hair that you place over the Hidden Crown adds added weight for enhanced grip.
The average life span of your crown extensions depends upon how often you wear them, but usually, they go along for 7 to 12 months. There is no way of washing them unless or until you split something upon them or there is an extreme need.
If your head somewhat looks like this, then there are clip extensions for you as well. But some extensions have a net inside, which will fit into your hair so well that you might not see the bald area. 
You can tug up and through the hairpiece since extensions have a porous bottom. It provides your hair with a more natural appearance that mixes your own. It helps your hair to breathe as well. To be cleansed and washed as well.
How to Wear Extensions:
●First, let's talk about how to wear traditional extensions:
Aside from the many hair possibilities, there are a variety of procedures for applying for extensions. There are plenty of hair extensions; Clip-ins and sew-ins are two of the most frequent methods, while hand-tied hair extensions are another popular method used by salon stylists.
If you're interested in elaborate beauty treatments, you may have previously spent some time searching through videos to view the rewarding hand-tied extension technique. You can tie them one by one, but it is tricky, so you might need someone's help to apply for your extension. More precisely, specialized hair dresses will help you greatly in this regard. 
●Secondly, let us talk about crown hair extensions.
Crown Hair Extensions are so simple to apply and remove that it's no surprise that people are usually perplexed as to how they manage to stay in place. 
As shown in the upper image, is somehow, your head will look like after your crown extensions. You can walk, run, jog, and do your life activities without worrying.
Temporary and Semi-permanent Crown Extensions: 
Both temporary and semi-permanent Crown extensions have an 8-12 month lifetime. If you have a temporary crown and wear it just on special occasions rather than every day, it may last a little longer. For ladies who are currently experiencing hair loss, we do not propose crowns or any form of extensions. After you've stopped shedding, it's the best time to start using hair extensions because you link your extension to them. Attaching to your hair when you're losing hair might speed up the process and cause your extensions to slip due to the instability of attachment spots.
How To Choose Your Hair Extensions:
Before committing to any form of extension, speak with your stylist. Doing so will allow you to consider your lifestyle, finances, and natural hair to determine which options would work best for you since picking the wrong ones might have severe consequences. If you're a low-maintenance person who won't make time to care for your extensions, you can end up with matted roots and unmanageable hair, somewhat like the picture given below:
You will only be able to pick the proper color, address any issues you may have, and discover which products are ideal for styling and caring for hair extensions after having a thorough talk with your hairdresser. So, make sure you have entirely all the information you need for your extensions. 
You might think that the hairdressers are pretty expensive, but if you do them alone at home and under any circumstances you end up messing up, you will completely ruin your hair. Then you will have to a hairdresser to fix your extensions and your hair, which will cost you much more. 
How many extensions Cost?
You must carefully consider the advantages and disadvantages of your additions. Suppose you are comfortable applying for your extensions at home and are confident in your ability to do it correctly. In that case, we recommend clip-in extensions since they are simple to use, last longer if properly cared for, and offer a considerably lower danger to the health of your natural hair.
Now let us talk about how much different kinds of hair extensions cost:
●According to statistics, if we speak about low-quality extensions, they might cost you between $150 and $300. In contrast, if you go for high-quality ones, such as human hair, it may cost you between $250 and $500 and $1,000 to $2,500 for complete. 
●If we talk about crown extensions, they might cost you more than the average hair extensions because we customize the crown extensions according to the client's needs.
However, suppose you want permanent or semi-permanent extensions. In that case, it is a sincere suggestion not to go for cheap ways and spend some more money to guarantee that a professional fit your extensions without causing you any agony or suffering.
Do they cause Hair Loss?
Hair extensions are a terrific method to add volume or length to your hair. However, people usually ask whether extensions cause them further hair loss or not? 
The simple answer to this question is no; it is impossible to apply them properly. You would not ever get a hair loss unless or until your extensions are old or you mess up somewhere while applying. 
There are some ways to avoid any further hair loss:
●Take help from a hairdresser.
●Read the instructions on the back of your extensions' box. 
●Do not overuse them from the average life span of your hair extensions. 
●Keep them cleaned. 
●Do not compromise over the quality of your hair extensions while buying them, as cheap ones can cause hair loss.
Conclusion:                                   
Crown Hair Extensions are essentially a subset of the extended universe like all other extensions. Because crown extensions are typically a sensitive hair problem, choosing a stylist or salon specializing in them is critical. Our current academy team also loves and cares for crown extensions, so we've emphasized it in our training.
If ever you were told or had a bad experience with traditional hair extensions, then it is your time to go for crown extensions, so without wasting any time, go get your extensions right now!
---
---
Writers Cooperation:
UniWigs are seeking for blog contributors who know and love hair. If you know alternative hair or hair related accessories, if you have great understanding of hair trends and fashion, if you are expert in hair care, if you have any experience with salons or celebrities, if you would like to share your experience to help people just like you make the right choice, now contact us at [email protected] to be a blog contributor. Let's discuss the details then.