Hair topper 101- How to quickly de- shine a synthetic hair topper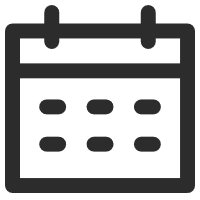 January 26, 2020
Hair Topper 101
Views: 5443
Synthetic hair toppers and synthetic wigs that we wear can sometimes appear shinier than real human hair does. These simple methods remove shine and include using items readily available from your own home. Products such as talc powder, dry shampoo, baby powder and makeup powder are easily accessible, inexpensive and do the trick perfectly. To make synthetic fiber hair look more natural and wearable for any occasion here are our top tips!

To quickly remove shine on your synthetic topper:
1. Apply a light dab of talcum powder or baby powder to a large make-up brush.
2. Tap the brush lightly to remove excess powder.
3. Pat the powder evenly through the hair, reapplying powder where necessary.
4. Finish by brushing through the length of the hair with a large brush.
We never suggest using regular conditioner on a synthetic wig or topper. We instead recommend using a leave-in conditioner made specifically for synthetic fiber hair. This should be done every time after you wash your wig or topper to keep it in good condition.
Another option to prevent shine, is to apply a small amount of baking soda to the shampooing process. Dusting your hands with talcum powder then gently rub hands through dry hair will also prevent shine.
Baking powder instead of dry shampoo will make the hair last longer. We really don't suggest fabric softener as it can cause the hair to untie from the cap. While fabric conditioner can make the synthetic hair feel soft, it will also add a film over time that will make the hair feel greasy.
---
---
Writers Cooperation:
UniWigs are seeking for blog contributors who know and love hair. If you know alternative hair or hair related accessories, if you have great understanding of hair trends and fashion, if you are expert in hair care, if you have any experience with salons or celebrities, if you would like to share your experience to help people just like you make the right choice, now contact us at [email protected] to be a blog contributor. Let's discuss the details then.