Bridal Hair for Every Wedding Theme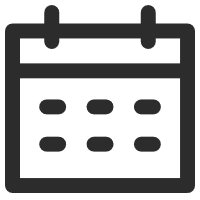 September 07, 2020
Lifestyle
Views: 2020
Bridal hair is one of the most exciting parts of wedding planning, and how your hair will look on your big day can add the finishing touches to your dress and make-up, bringing your whole look together. There are so many bridal hairstyles available to choose from, and it can feel overwhelming if you are unsure which to choose.
One great way to narrow down your bridal hair choices is to match it with the wedding theme you have decided on. This way your bridal hair will complement your chosen wedding style perfectly. For instance, if you have chosen a traditional wedding, your bridal hair may be different to someone who chooses a boho wedding. Here we have put together some beautiful bridal hair inspiration for a variety of wedding themes. Read on to see our top choices!
The Beach Wedding
Hair by @styles_by_reneemarie
Beach weddings denote tranquility, love, and subtle elegance. Beach weddings are something of dreams and are often more laid back compared to more traditional weddings. Bridal hair for the beach bride is usually soft, floaty, and often involves the use of flowers in the chosen wedding colors. For the perfect bridal hair for a romantic beach wedding theme, consider loose waves, exotic flowers, and braid detailing for the perfect match. As beach weddings often feature hair that is worn down, remy human hair extensions are a popular choice for brides to lengthen and volumize their own hair.
The Bohemian Wedding
Hair by @styles_by_reneemarie
Bohemian weddings are a popular wedding theme and often favor a free spirited ambience, lacey gowns, and natural center pieces. Bohemian style often incorporates neutral colors and natural light flowers, without involving anything too sleek or polished. For the stylish boho bride, there are several perfect choices for bridal hair. Anything effortless, braided, knotted, and subtly highlighted will express a bohemian vibe. This bridal style showcases a faux Dutch braid with a small arrangement of baby's breath flowers as the final touch.
The Traditional Wedding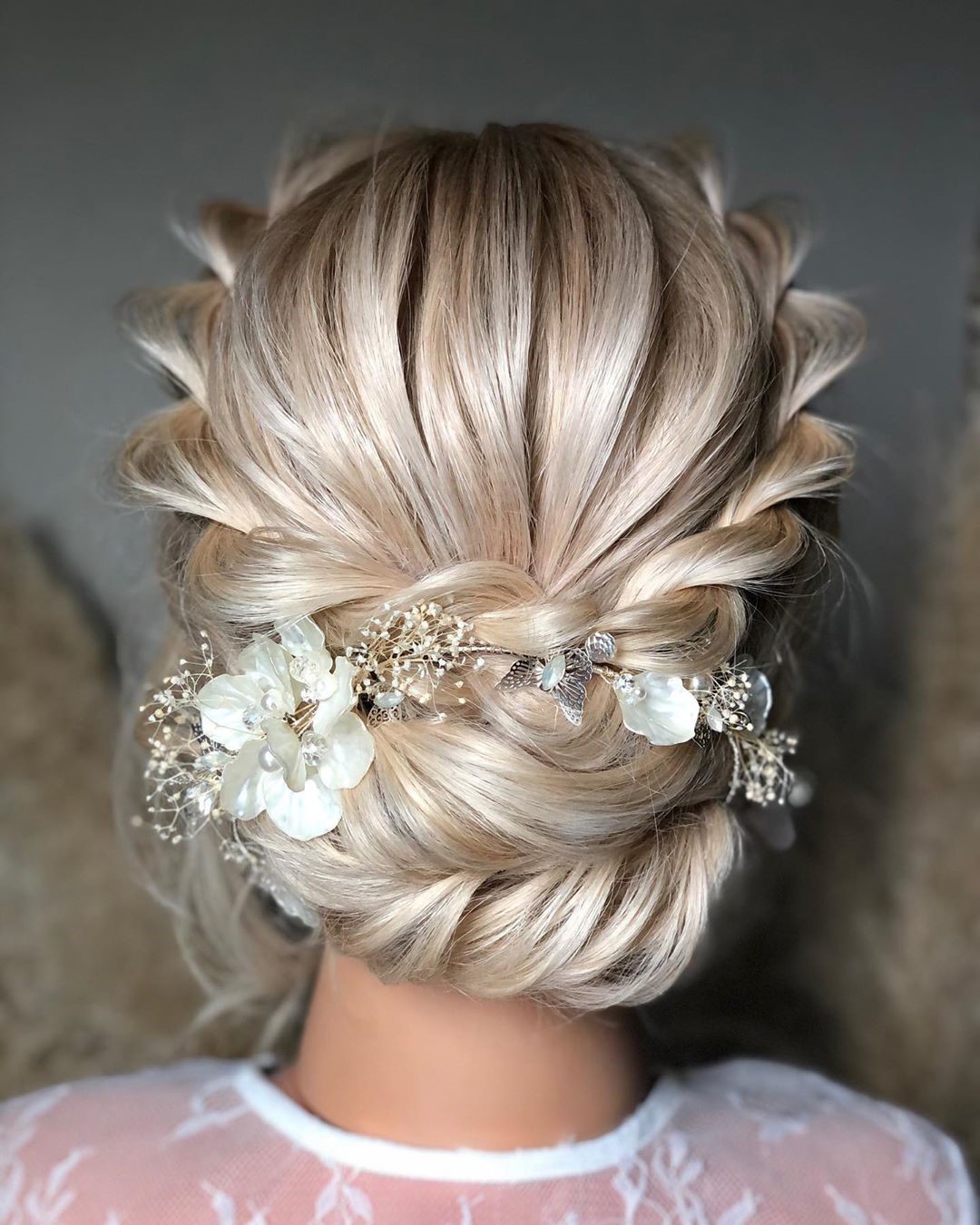 Hair by @styles_by_reneemarie
Traditional western wedding styles often favor a classic and timeless taste. Traditional weddings involve heritage and can be religious, with the ceremony often held in a church. A traditional white wedding can be luxurious, and a traditional bride may opt for more polished and elegant bridal hair to match her wedding. Glossy chignons, regal up-do's and impeccable half-up half-down styles are very flattering for a traditional wedding bride to match her dress and venue. Incorporating the use of tiaras, veils, jewelry, and pearls will also give the bridal hair an exquisite elegance.
The Rustic Wedding
Hair by @styles_by_reneemarie
The rustic wedding is a style that possesses a love for natural materials, organic warmth and soft colors. A rustic bride may choose bridal hair that is delicate, effortless and embraces the use of curls and waves. Like bohemian, the rustic wedding style leans more toward natural beauty, while straying away from anything too sleek or over the top. Rustic bridal hair is often expressed through loose up-dos with plenty of face-framing pieces, as well as hair worn down with only a few embellishments.
The City Wedding
Hair by @styles_by_reneemarie
A city wedding expresses urban bridal trends, and this includes bridal hair. City weddings often include beautiful city indoor venues, bright lights, and a modern influence. Bridal hair for a city wedding ranges dramatically, but with a focus on subtlety, elegance and class. A city bride may choose for the less is more approach when it comes to hair, with minimal accessories used. One thing for city brides to consider is if their hair needs to stay put in the city hustle and bustle, so a flawlessly secure chignon, neat and sleek up-do's and half-up half-down styles can be faultless choices for this.
The Outdoor Wedding
Hair by @styles_by_reneemarie
Brides anticipating a romantic outdoor wedding in an open venue such as a vineyard, garden or beautiful scenic location should choose bridal hair that will not let them down, no matter the weather. An outdoor bride will want her put-together bridal hair to remain flawless during the wedding photos. A popular bridal hair choice for an outdoor wedding venue is a sophisticated and elegant braid that is classically decorated. A braid will stay in place all day and offers exquisite back detail for photos.
So those were our top bridal hair looks for the most popular wedding styles! Of course, you can wear any hair you dream of on your wedding day, these were just some hair looks we found inspiring.
If more hair is needed to create your perfect bridal hair, we recommend checking out our UniWigs remy human hair extensions which will add length and volume to enhance your own hair. Thanks for reading and feel free to comment below which one was your favorite!
---
---
Writers Cooperation:
UniWigs are seeking for blog contributors who know and love hair. If you know alternative hair or hair related accessories, if you have great understanding of hair trends and fashion, if you are expert in hair care, if you have any experience with salons or celebrities, if you would like to share your experience to help people just like you make the right choice, now contact us at [email protected] to be a blog contributor. Let's discuss the details then.