BALD SPOTS? NOT A PROBLEM ANYMORE! ALL ABOUT UNIWIGS HAIR PATCHES COLLECTION!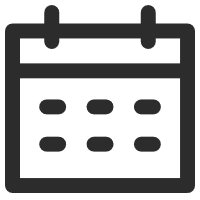 May 11, 2022
Hair Topper 101
Views: 3613
UniWigs Invisible Cover-up Hair Patch is a great option if you want to add some volume on a specific area of your head, or cover-up the small bald spots. This Collection is developed to provide a natural-looking, simple to use and readily available solution for individuals suffering from hair loss.
I.TAPE IN HAIR PATCHES
UniWigs Tape In Hair Patches are designed for people who are diagnosed Alopecia Areata or patchy hair loss.
1"X 1" FULL SKIN BASE COVER-UP HAIR PATCHES- NO SURGICAL SOLUTION FOR ALOPECIA AREATA
2"X 2" Full Skin Base Cover-up Hair Patches- No Surgical Solution for Alopecia Areata
3"X 3" FULL SKIN BASE COVER-UP HAIR PATCHES- NO SURGICAL SOLUTION FOR ALOPECIA AREATA
How To Apply A Tape In Hair Patch
Preparation before application:
*It is recommended that you shave, clean and dry the area of the scalp where the piece will be applied just prior to application.
*Do not apply the piece to damaged or irritated skin.
*Please make sure that the skin is clean and dry immediately before application.
Application Instructions:
(Note: You could apply the patch directly if the size and shape match with your bald area.)
Step 1:
Place the PU film provided in the package to the bald area of the scalp. Draw a line around the bald area of the scalp onto the film with a marker and also mark the hair flow. Make sure that the outline is drawn correctly.
Step 2:
Cut the PU film along the line you drew in Step 1.
Step 3:
Draw a line on the patch base along the film which you cut in Step 2.
Step 4:
Spread the hair inside the pre-drawn area from Step 3.
Step 5:
Cut the patch base. Be care with a scissor and do not cut the hair.
Step 6:
Brush the hair carefully and remove any unnecessary hair from the area.
Step 7:
Apply the tape/glue.
Step 8:
Apply the hair patch to the bald scalp area carefully. And press thoroughly onto scalp a little at a time.
Step 9:
Trim synthetic hair to match length and style of current hair style.
Step 10: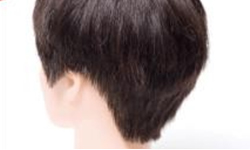 Process is finished.
How to wash & care?
We recommend that you use a gentle shampoo.
Place an appropriate amount of shampoo on your palm and rub it until foam appears. Gently apply the shampoo to your head. Please note that synthetic hair and Do not use your fingernails to rub the hair while shampooing since the hair will be easy to fall off.
Avoid shampooing on the same day of application in order to maintain the product's quality.
When using a towel, please press on the patch lightly and gently wipe off any water. Wiping vigorously will peel off the synthetic hair on it.
Please brush your hair using a brush with low density bristles.
Heavy perspiration during intense exercise will affect the adhesive and shorten the life span.
How To Remove the Hair Patches?
When removing the product, please use commercially available cleansing oil for removing makeup or our professional adhesive remover.
Spray the remover to the edges of the patches all around. Leave it on for about 5 minutes to make it more fragile, so it becomes easier to peel off.
Carefully remove it to make sure not to pull your own hair when peeling.
---
---
Writers Cooperation:
UniWigs are seeking for blog contributors who know and love hair. If you know alternative hair or hair related accessories, if you have great understanding of hair trends and fashion, if you are expert in hair care, if you have any experience with salons or celebrities, if you would like to share your experience to help people just like you make the right choice, now contact us at [email protected] to be a blog contributor. Let's discuss the details then.