7 wigs for women over 70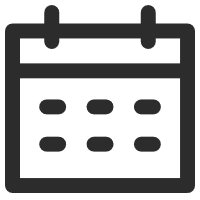 June 10, 2022
Fashion & Beauty
Views: 2057
Human hair tends to lose elasticity with time. As the age progresses, the hair follicles start to shrink, losing fluidity, resulting in hair things or progressive hair fall, leading to bald spots.
Losing hair is painful; thus, older women often complain of having thinner and imperfect hair that makes them look less sophisticated and graceful.
Alternative hair units like wigs and hairpieces provide a solution for such women. These hairpieces can be worn easily at home and instantly transform the wearer's overall look by giving them a head full of gorgeous, natural-looking hair.
Therefore, we decided to compile a list of elegant wigs that look absolutely ethereal on women above 70, so scroll down and check these beautiful pieces out!
1- Top Comfort | Silk Top 100% hand-tied Cap with Silicone Wig for Sensitive Scalp
Darker roots, low-density hair, and beautiful almond frost shade- these qualities make Top comfort an ideal wig for women above 70. The colour and style of this wig suit well to older women and provide natural-looking fuller hair.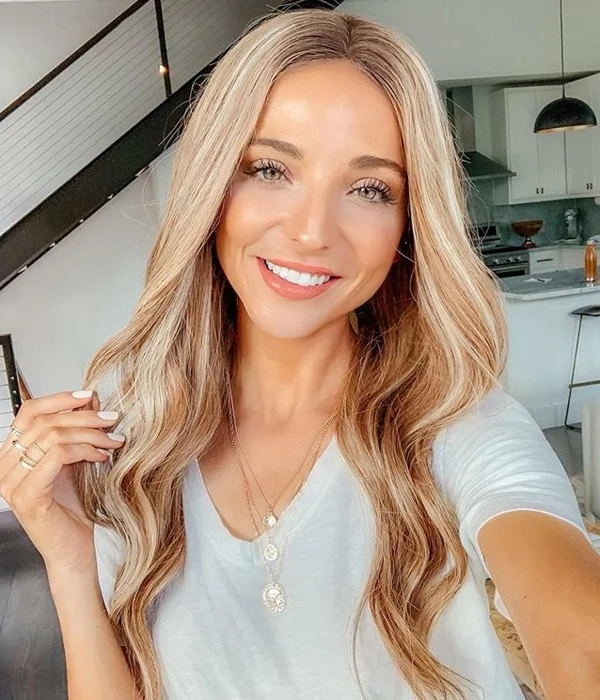 The handmade skin top base is suitable for women with sensitive or itchy scalp. The skin surface allows air to seep through. Ample medical-grade silicone panels are placed throughout the cap, including at the front, sides and back, to enable a secure hold without any adhesive needed.
2- Carina | Blonde Balayage Remy Human Hair Lace Top Wig
Carina is for women who love some extra inches. Those who want long ponytails, huge buns, and Elsa braids, must look into this hairpiece. It has medium hair density and different colour options to choose from according to your preference.
For the most natural look, the roots are dyed two-tone darker than the rest of the wig. The human hair fibre of this wig is strong enough to resist the heating tools' damage.
This wig features luxurious balayage shades incorporating platinum blonde with darker roots. It's a long-length wig for women who like to add a few extra inches to create multiple hairstyles. The wig hair has a slightly wavy texture which can be further styled with heating tools.
3- Harper |Blonde Highlight Remy Human Hair Lace Front Wig
It is a wavy textured blonde coloured wig that has natural human hair. The wig is ideal for looking for a blonde human hairpiece that does not frizz or tangle easily. The wig features silky and shiny hair, which looks super natural and sensational.
Now you don't have to rush to the salon every time you want that perfect blonde shade and silky straight hair. Harper is here to provide a luxurious wig experience with its waist-length soft human hair and stunning blonde shade. The hair quality is truly remarkable.
4- Summer Story | 100% Full hand-tied Lace Front Wig | Mono Crown
Mono Crown and bob? Sounds like a perfect combination for the upcoming event. If you want to turn heads and receive endless compliments over your hair colour and hairstyle, invest in Summer Story. The wig features gorgeous silky and straight dark brown hair with a fully hand-tied cap to provide sheer breathability.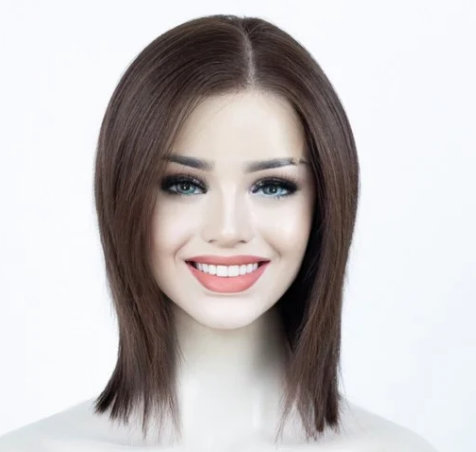 The mono crown wig provides low hair density, which is perfect for older women as it looks natural on them. The hair is pre-cut to provide a polished, refined, and sassy bob style with natural layers all over.
5- Holly Lace Part Heat-Friendly Synthetic Wig | Left Part |Lace Front
Holly is the newest edition in the collection of hottest selling wigs with lace part cap construction and a fixed left parting. This hairpiece looks exceptional with its high-quality hair strand texture, striking multiple shades, and a pre-styled modern cut. The wig is perfect for contemporary fashionistas who like to wear something that makes them look effortlessly chic and beautiful.
This wig is also constructed with Realtress fibre that is closer to human hair in texture and appearance but is durable like synthetic one, so it's a win-win.
6- Talya | Mono Top Synthetic Wig Heat Friendly | Short Style
Made from Realtress fibre, this wig is an ultimate favourite for women above 70 due to its polished bob and corporate look. The wig features a stylish bob that is easy to manage and has added fringes over the top that make it look absolutely natural.
The heat-friendly synthetic fibre is also light in weight to provide coolness and breathability in summers. The thin base cap allows oxygen to pass through the wig, which helps those who have a sensitive scalp.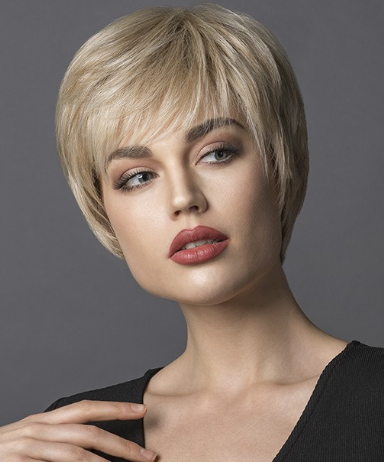 It is pre-styled with a fine fringe and longer feathered pieces of hair at the sides and back and layers throughout for an angular shape.
7- LISA IN Maple-Swirl Synthetic Wig | Short Layered Bob 
Pixie cuts are a life saviour for women having thin hair naturally. Apart from adding volume, a pixie cut is popular for adding grace and making women look a lot younger than their actual age.
The Lisa offers a beautifully textured pixie cut to help you hide receding hairline and bald patches. "Permatease," a permanent above the crown to add extra volume, is the most notable feature of this wig. To create natural texture, a small layer of fine kinky hair is added to the base in order to enhance the overall shape and structure of the cut.
Final Word!
Losing hair is a common part of ageing, so instead of stressing over this natural phenomenon, one can try the aforementioned amazing wigs that instantly give a glam look.
Uniwigs create beautiful hairpieces for women of all ages and ethnicities. We love to see you glammed up, and our skilful artisans put more effort into creating dynamic hairpieces to make you look younger and more graceful.
So don't forget to check out the gorgeous collection of synthetic and human hair wigs at Uniwigs!! 
---
---
Writers Cooperation:
UniWigs are seeking for blog contributors who know and love hair. If you know alternative hair or hair related accessories, if you have great understanding of hair trends and fashion, if you are expert in hair care, if you have any experience with salons or celebrities, if you would like to share your experience to help people just like you make the right choice, now contact us at [email protected] to be a blog contributor. Let's discuss the details then.