Winter hair care tips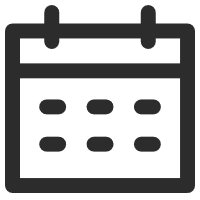 November 25, 2018
Hair Care
Views: 1905
Leaves have already started to fall and winter is coming. You would be excited for boots, scarves , warm delicious drinks and firesides. But you won't completely forget that this season comes with the edgiest driest scalp of all time. Then you need knee-deep in fall wonderland. We hate that when the hair is dry and flaky. This is not fun if you face all these problems.
1.Flakiness. When people see flakes in their hair, or on their shoulders which fall from the scalp, they usually call it dandruff. People usually associate flakes with dandruff, but that's not the case. Flakes can actually come from a whole lot off things , your scalp is just normal skin like the rest of your body and it can flake for multiple reasons like your elbows or your knees or anywhere else.
Anyway, you can pick up a dandruff shampoo from store. Give a nice little scalp massage with a shampoo for a couple showers if that helps.
You can try a treat and coconut oil which are natural antifungals. If that doesn't help clear things up, you would get dermatologist , they can really help to get things sorted for you.
2.For hand-made human hair, it's easily getting frizzy. The first thing you can do is clean it with a brush. Before shampooing your hair, you would brush the hair with some oil . That would make a huge difference.
Wash your hair products each week if your own hair is really oil.
Condition your hair in 10-15 minutes after shampoo. You can't ignore this step.
Put your hair on hair-stand instead of massing it. After naturally dry, you could use some oil to make it with glossiness.
We know that our skin would be dry when you go outside, we would spray some thing for our skin. This is the same with the human hair. After a few hours of exposure to the sun and wind, you could spray some mild oil on it. That would be really helpful.
It is a particular thing that we can do to stay sane when it comes to our hair during the winter.
---
---
Writers Cooperation:
UniWigs are seeking for blog contributors who know and love hair. If you know alternative hair or hair related accessories, if you have great understanding of hair trends and fashion, if you are expert in hair care, if you have any experience with salons or celebrities, if you would like to share your experience to help people just like you make the right choice, now contact us at [email protected] to be a blog contributor. Let's discuss the details then.