Why Are Silk Straight Human Hair Lace Front Wigs Trending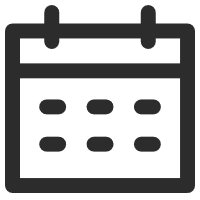 March 01, 2022
Hair Loss
Views: 852
Wigs are a hot item this season, and for a good reason. They provide the perfect combination of natural-looking hair with more length or volume than you currently have. Plus, they are super easy to care for, unlike other hair replacement systems like transplants or hair PRP that come with intensive post-treatment care.
We can live out our dreams as celebrities without having to pay enormous sums at cosmetologists' clinics.
These hairpieces instantly add volume and length to existing hair while providing unlimited options to carry a new hairstyle or hair shade.
Human Hair Lace Front Wigs
Among various wigs and hairpieces, human hair lace front wigs are trending this season.
While many people think of lace front wigs as synonymous with synthetic hair, human hair lace front wigs are becoming increasingly popular.
And one of the most popular types of human hair lace fronts is straight silk hair.
Something about silk straight lace front wigs makes them so appealing. A straight silk wig is the perfect option, whether you are looking for a new style or want to switch things up.
In this blog post, we will take a closer look at why these wigs are trending and some of the benefits of owning one. Keep reading to learn more!
Why Silk Straight Human Hair Lace Front Wigs Are Trending?
Silk touch, Straight Hair, and Lace Front- What is there to not like about this hairpiece?
Three main features judge a wig: comfort, front hairline, and texture of hair fiber. If your hairpiece glides on smoothly over the scalp without causing discomfort, provides a natural-looking front hairline, and possesses realistic hair texture- congratulations, you have found a great wig.
Silk straight lace front wigs are also popular due to similar reasons. These wigs are constructed with a premium Silk fabric cap that provides a luxurious and comfortable feel when worn over the scalp. The silk fabric prevents damage to natural hair underneath the wig by resisting friction.
The hair texture of these wigs also looks exceptionally amazing. Salon-inspired straight hair is now achievable in a wink of an eye due to these wigs.
These wigs also possess a lace front that is extremely delicate and natural-looking. The hair fiber is hand-sewn to the base, which creates an illusion of naturally growing hair from the scalp, giving the most realistic front hairline.
So if you are a hair fanatic who wants style and comfort without looking fake, here are a few best lace front wigs for you;
UniWigs Lace Front Wigs:
The Lace Front/Closure wig features lace material with individual hairs tied to the base, which is a great choice for a wig hairline that simulates your own. These lace front wigs are very breathable - perfect for hot days!
Uniwigs Custom Review:
Mary said:"I purchased the natural Carina and she is gorgeous. Her hair is naturally beautiful and soft to the touch. She is my favorite so far. I would recommend to anyone looking into purchasing it especially if this is your first time. This Carina will not disappointed you."
Katheryn said:"I like it very much!She's a stunner!!She is AMAZING!! The perfect density, I can still tuck her behind my ear (this is a big deal!!) and the most beautiful color blonde I have ever worn! It FEELS like it's my own hair! This gorgeous piece truly is one of the most natural wigs I have ever worn!"
Final Word!
Wigs have been trending lately because people want their fashion style statement while hiding unwanted gifts like thinning locks inflicted on us by nature itself.
From best lace front wigs to synthetic wigs for women, Uniwigs have it all. If you are looking for timeless wigs to achieve glamorous looks, visit Uniwigs HEE, and choose for yourself a dynamic wig to stand out in the crowd.
---
---
Writers Cooperation:
UniWigs are seeking for blog contributors who know and love hair. If you know alternative hair or hair related accessories, if you have great understanding of hair trends and fashion, if you are expert in hair care, if you have any experience with salons or celebrities, if you would like to share your experience to help people just like you make the right choice, now contact us at [email protected] to be a blog contributor. Let's discuss the details then.