UniWigs Topper 101-Color chart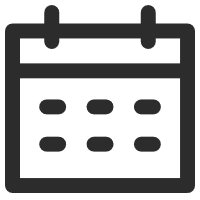 June 06, 2019
Hair Topper 101
Views: 7298
When it comes to choosing the right color for hair toppers, knowing some basic information about hair color is necessary.
Here are some tips to help understand UniWigs's color codes.
1. Blended colors are indicated with a 'B' in the color code. UniWigs blends their solid colors to achieve new colors that mimic natural tones.
2. Tipped colors are indicated with a 'T' in the color code.  Highlighting is demonstrated through the body of the wig or hair pieces, as well as the ends.
3. Highlighted colors ('H') were especially designed around current fashion forward styles, adding flare with multiple colors streaked into a base color.
4. Rooted colors are indicated with an  'R'  in the color code. The roots are colored a darker shade than the rest of the wig. This has an appealing effect of colored hair with natural regrowth. For example: 16R, is a rooted chocolate caramel shade.
On-screen color quality may vary depending on your monitor's resolution.
For the best color match, try ordering a UniWigs Color Ring.
Color collections
We mimic the international color numbering system to identify colors. We have decoded the hair colors, current human hair colors are divided into five parts: Blacks, Browns, Blondes, Reds and Grays. For each part, it will include base colors and expanded colors.
UniWigs Color Chart

WHAT IS A SOLID COLOR?
The solid color is a single shade.
WHAT IS AN EXPANDED COLOR?
Expanded colors are for those new colors expanded by designers.
UniWigs Human Hair Colors:
Black collections:
#1 Jet Black: Darkest Black(Pitch Black)
G-1B Off-Black: Darker Black (A slight shade lighter than Jet Black)
Natural Black : Natural Growth Black that can be bleached and dyed. Lighter than Off Black but Darker than Dark Brown.
Brown collections:
G2 - Dark Coffee Brown, it is the shade of a dark coffee bean.
G4 - Medium Brown, rich chocolate brown.
G246 - Milk Chocolate, it's a medium brown highlighted with light brown.
6-8 – Pecan. Chestnut Brown with subtle hints of our Lightest Brown.
10H24C - English Toffee, it's a brown color that has Light Chestnut Brown highlighted with dark dirty Blonde. T-414 - Rooted Mocha, Medium Brown and Light Brown Blend with Blonde highlights and Medium Brown Roots.
Blonde collections:
8-12 - Toffee, it's a dark blonde color that contains Lightest Brown blended with a little Dark Blonde.
Y-411 - Honey Blonde. a very light golden blonde.
Y- 421 - Milky Blonde. a very light honey blonde.
Y-531 - Peach Powder. Strawberry Blonde with Ash Blonde highlights.
Y-22 - Powdered Peach. It is Strawberry Blonde with Ash Blonde highlights. It's almost the same color as the Y-531, just the color percentage is a little bit different.
Y-686 – Caramel. It is Light Brown highlighted with Platinum Blonde. The color seems like Caramel Swirl because the blonde really stands out.
01R - Almond Frost. It is Golden Blonde highlighted with Ash Blonde and with Dark Roots.
14-24A - Cream Soda. It is Dark Blonde and highlighted with Light Blonde.
18-22 - Lux Blonde Blend. It is Dark Ash Blonde blended with Baby Blonde.
24-613 - Summer Sandy. It is Light Blonde blended with Platinum Blonde.
10R - Creamy Ice. It is Gold Blond blend with light blonde and Dark Roots.
G-613 - Platinum Blonde.
T-486 - Sunshine Ombre. It is light brown highlighted with Platinum Blonde.
T-414 - Rooted Mocha. It is Medium Brown and Light Brown Blend with 5% Blonde highlights and Medium Brown Roots.
201R- Honey Spice. It is Cool Toned Blonde and Natural Gold Blonde Blend shaded with Pale Brown
202R- Toasted Praline. It is Golden Brown blended with Deep Honey Blonde and Pale Beige Blonde
203R- Toasted Caramel. It is Medium brown blended with Golden Brown and hints of Honey Blonde and a dark Off Black root.
301R - Burnt Rose. It is Copper Red blended with Deep Auburn Red with Dark Medium Brown highlights. With our most natural-looking dark roots.
601R - Champagne Lux. It is Blended shades of Light Beige Blonde and Creamy Ice Blonde, with natural-looking Dark Roots.
205 - Brown Spice. It is Mixed Blend of Medium Brown and Dark Coffee Brown
603 - Moonlite Blonde. It is Mixed Blend of 50% Chestnut Brown and 50% Beige Blonde
604 - Dark Ash Blonde. It is a Mixed Blend of Medium Brown and shades of Platinum Blonde
605R - Ombre Blonde. It is Ombre with Light Brown fading into Honey Blonde and Ash Blonde with a Dark Root
T1B246 - Chocolate Brown = Mixed blend Medium Brown, Dark Brown & chestnut Brown with a dark root
T1B-614 - Ash Blonde/dark root = Ash Light Blonde with dark root colour 1B Off Black which is our second darkest black after Jet Black.
614 - Ash Blonde = Ash Light Blonde without any root colour.
607R - Beige Blonde = Creamy Beige Blonde color.
606R - Honey Wheat = Ombre with warm Honey Blonde and darkest beige blonde long roots
Other Human hair colors: 
LMD - Limestone, Silver grey blend with dark grey.
60% gray - 60% White hair blended with Natural Black.
33JR - Deep Auburn, Deep Auburn with rooted
UniWigs Synthetic Hair Colors:
G246 - Milk Chocolate = Mixed blend Medium Brown, Dark Brown & Light Brown
02 –Natural Black = Natural Growth Black
04 –Medium Brown = Our Darkest Synthetic Brown
06 –Light Brown = Chesnut Brown Color, Darker than human hair Medium Brown shade
07R - Shadow Chestnut = True Red (Pomegrante)
01R –Almond Frost = Ash Blonde highlight with dark Beige Blonde with dark rootes
09R –Macadamia = Platinumum Champagne Blonde
10R –Creamy Ice = Gold blond blend with light blonde and Dark roots
11R- Hazel Glaze = Medium Chestnut Highlight with Medium Strawberry Shade
12R –Maple Swirl = Strawberry Shade Highlight with Gold Blonde
13R- Sparkling Amber = Intense Auburn with Light Auburn at the top
14R –Honey Glaze = Dark beige blond
15R- Frappuccino = Light Golden Brown Highlight Golden Blonde
16R –Chocolate Caramel = dark mahogany brown highlight with golden blond & copper brown
17R- Salted Tiramisu = Medium Reddish Brown highlight with Dark Beige Blonde
18R –Double-Frost-Java = Medium Brown with extra frosted highlight at the top with Beige Blonde and Ash Blonde
19R - Java Shimmered = Dark Brown Highlight Copper Brown & Honey Blond on top
21R –Gracie Gray = Silvery gray blended with dark brown with dark roots
24B-18T –Butter Scotch = Dark blonde tipped with light blonde
M6-8 –Pecan = Chestnut Brown blend with light brown
M8-12 – Toffee = Dark honey blonde
24R - Mocha Swirl = A blend of Warm Blonde, Medium Brown and Dark Brown with a dark root
H1B - Off Black = Our darkest synthetic Black color. It is pitch Black.
H4 – Light Natural Black = Lighter than Natural Black but darker than our darkest Brown.
H6 – Dark Brown = Dark Brown Shade
H246 – Medium Brown Blend = Medium Brown blended with dark brown and light brown
H14/24 - Honey Blonde Blend = Honey Blonde Highlighted with Light blonde
H613B - White Blonde = Solid White Blonde Shade
Know more details and colors , you can visit: https://www.uniwigs.com/content/18-choosing-a-color-for-wigs
---
---
Writers Cooperation:
UniWigs are seeking for blog contributors who know and love hair. If you know alternative hair or hair related accessories, if you have great understanding of hair trends and fashion, if you are expert in hair care, if you have any experience with salons or celebrities, if you would like to share your experience to help people just like you make the right choice, now contact us at [email protected] to be a blog contributor. Let's discuss the details then.