Top 7 Unique Hairstyles for African American Girls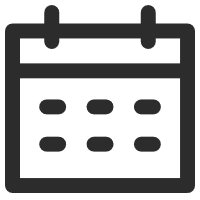 October 13, 2021
Human Hair Wigs 101
Views: 1281
Ever wondered how much time that girl with a flawless hairstyle has to spend in front of the mirror- juggling between heating tools, a dozen hairpins, setting sprays, and whatnot.
Hairstyling is time-consuming and requires a lot of effort. People see the final product, whereas the process of styling hair is arduous unless you become a Pro which in itself demands extensive practice. For numerous occasions, thinking about different hairstyles also becomes pretty hectic, especially if you are not really into practicing looks beforehand. Googling and pintresting also fail unless you try various hairstyles before the actual event. But having our legs in so many boats already, most of us do not have time to style our hair differently according to various occasions.
Therefore, wigs and hair toppers seem a perfect opportunity for busy bees to turn their heads in gatherings. Pre-styled wigs help in carrying any look swiftly. Ditch long hours in the make-up room and welcome wigs in your life for an instant makeover.
Let's explore different wigs designed for afro girls and women to help them rock at the party.
Wedding Ceremonies
For wedding ceremonies, flawless wavy textured hair looks more than perfect. Loose curls and beachy waves are really in these days. Loose curls not only give a gorgeous effect but also compliments wedding dresses. Whether you are attending a friend's wedding or you are one of the bride's maids, loose curls are highly recommended.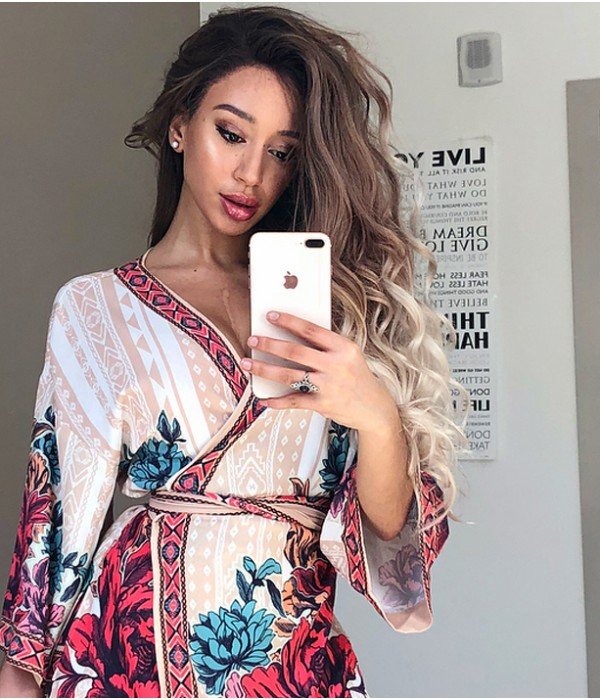 Inspiration | Long Ombre Blonde Remy Human Hair Lace Wig
To achieve perfect loose curls, grab the wig Inspiration. It features wavy textured human hair in stylish ombre color to help you look like a diva.
Sports Events
Sports events require effortless hairstyles. Whether you are participating in the event or just there to watch players roll the dice, you need that pesky hair to remain off your face and forehead. So is there any solution?
Of course, there is—the popular headband wigs. Headband wigs are attached with a comfortable headband that keeps the hair off your face, and you can wear it like you are wearing a scarf or hair topper. These types of wigs also protect your natural hair from UV damage during a long outdoor sports event.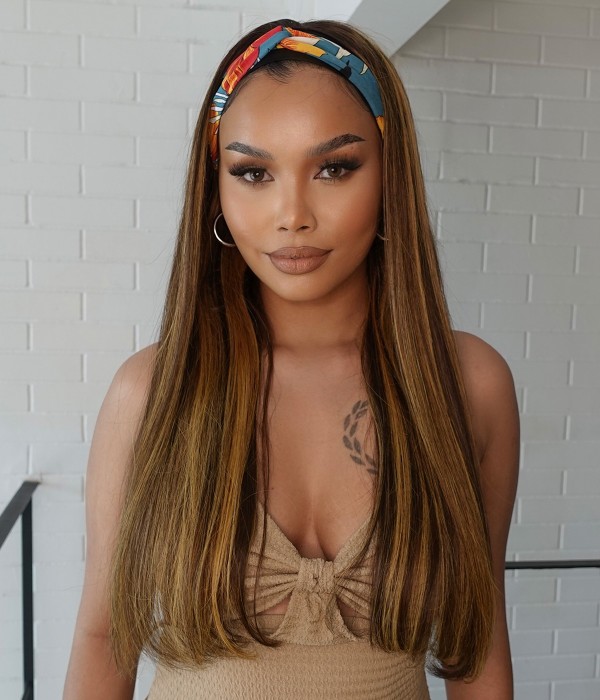 Irena | Honey Blonde Highlight 4-27 100% Human Hair Headband Wig
If you want shoulder-length blonde hair with a headband to make a messy bun or a short ponytail, Irena is the ideal option for you.
Formal Dinner
Straight-open shoulder-length hair looks perfect at formal dinners. With straight hair, the outfit selection becomes relatively easy and versatile. Whether you choose a short dress or a long gown, vibrant and healthy straight hair compliments both.
Phoebe | Straight 100% Human Hair 13"x4" Lace Front Wig
The wig features shiny black human hair and looks gorgeous. With Pheobe on your crown, you will surely be the star of the evening. Grab it and be ready to look like a knockout stunner.
Date Night
Date night demands hair that looks gorgeous, effortless, yet super adorable. Ponytails or wavy textured open hair are perfect for a romantic evening. And if you want more drama, add bangs. Bangs look even cuter on round or oval faces, so if you are looking for an adorable look, a wavy hairstyle with bands is recommended for date night.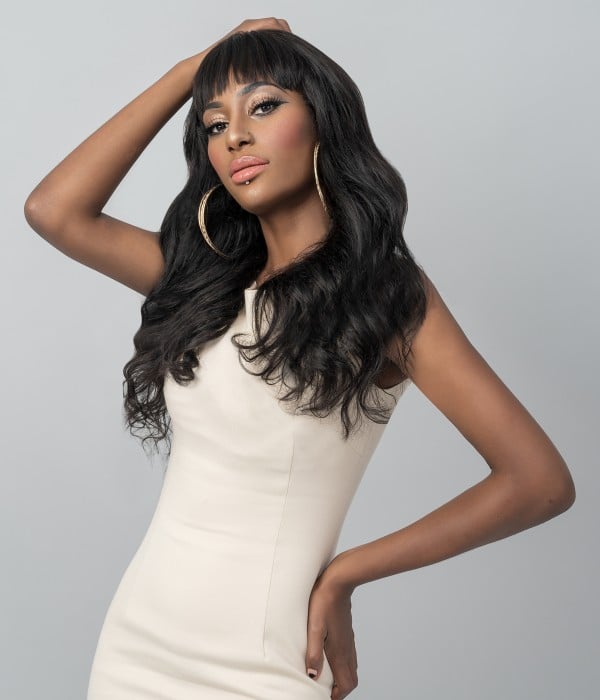 Hebe | Body Wave Human Hair 13"x4" Lace Front Wig with Bangs
Hebe is at your service to give you a perfect wavy hair look with front bangs. It's a stylish wig in natural black color and the softest human hair.
Casual Outs and About
Musical nights with friends get together, reunions, casual outings, and meetings with friends call for chunky and fun hairstyles. A stylish bob is highly recommended due to its versatility and chic look. Jeans shirts, short summer gowns, tees, or skirts, bob cut hairstyle, looks great with almost every type of clothing- provided the bob is healthy and stylish.
Gaea | Kinky Curly Short Bob Human Hair 4"x4" Lace Closure Wig
This stylish curly bob is ideal for afro girls as it is specially designed in accordance with the color and texture of afro hair. Wearing this bob will make your friends envy you.
Glam Game Strong
Glam parties require you to flaunt colored hair. Of course, you cannot color your hair permanently for just one night which is exactly why hair wigs are a better alternative. Hair wigs help you experience a colorful head without having to deal with hair damage that comes with bleaching your hair.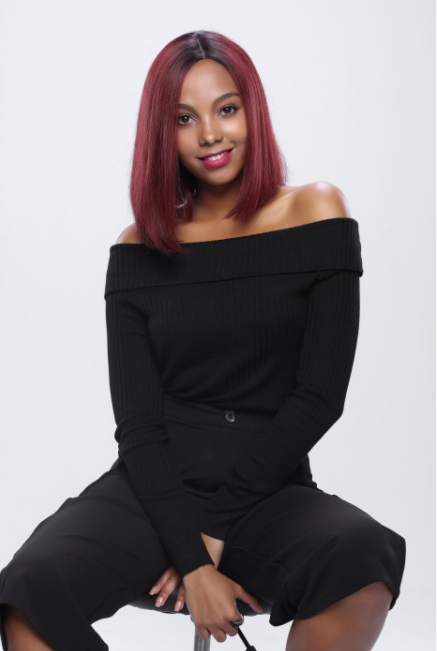 Erebus | Straight Short Bob Ombre Burgundy Human Hair 4"x4" Lace Closure Wig
Erebus features a beautiful burgundy shade to help you look like the girl-next-door. Wear your favorite bold lips and this wig at the next glam party, and thank us later.
Back-to-School Hair
Are you one of those who always wake up late and run out of time? Headband wigs are for lazy buns like you. With a headband wig, you can have perfect hair every day at school.
Tansy | Yaki Straight 100% Human Hair Headband Wig
The wig features long straight hair, so whether you want a ponytail, a messy bun, a fish braid, or loose hair, you can style this wig. Hair strands are also heat-friendly, so you can achieve loose curls whenever you want. The headband's fabric is smooth and comfortable enough to help you wear it all day long without damaging your scalp.
Taking into consideration the routine hustle and bustle surrounding a woman's life, UniWigs has created an enchanting collection of hand-crafted wigs, hair toppers, extensions, and accessories to provide women an instant styling solution. Our wigs are pre-styled, but you can further use heating tools to set them as you wish. All fibers are heat-friendly and super soft to ensure a pleasurable experience.
Still struggling to change your hairstyle? More natural looking wigs in UniWigs will not let you down!
---
---
Writers Cooperation:
UniWigs are seeking for blog contributors who know and love hair. If you know alternative hair or hair related accessories, if you have great understanding of hair trends and fashion, if you are expert in hair care, if you have any experience with salons or celebrities, if you would like to share your experience to help people just like you make the right choice, now contact us at [email protected] to be a blog contributor. Let's discuss the details then.