The Hottest Wig Trends of 2022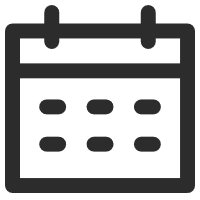 January 20, 2022
Human Hair Wigs 101
Views: 1566
Not every girl has thick hair and is free to design the hairstyle she wants. Especially, many white women who suffer from hair loss have thin and soft hair, and many people feel ashamed and have no confidence in themselves.
If you are suffering from this situation, the best and fastest way is to use a human hair wig. White women can wear it regardless of whether their hair is long or short, thin or thick. They can not only rebuild the lack of confidence caused by hair loss or alopecia but also provide a perfect new look for white women without hurting or damaging their real hair. Many celebrities have been wearing wigs to frequently change their appearance, such as Katy Perry, Kylie Jenner, and so on.
For the best results, let's give priority to wig stores like UniWigs.
It needs to be reiterated that the use of human hair wigs can not only give customers the most beautiful and natural image but also bring all-around protection to their hair. They won't cause serious damage when you apply them to your hair, and they won't cause annoying odor or affect your health after long-term use. When worn, are safe and attractive. On the contrary, if white women are given inferior and cheap human hair wigs, the result will be very bad. These products may be synthetic wigs and processed hair containing toxic chemicals. They will only give a beautiful image when they first wear it, and then it will cause many problems.
Hey, girl! You can trust and choose UniWigs wigs to deal with your anxiety. We are a famous company providing hair products all over the world. Our hair comes entirely from virgin and Remy hair. We ensure that the image and quality of hair are perfect to make wigs with the most natural, durable, beautiful, and smooth characteristics.
Recently, we have introduced several new products, which will add a bright spot for you in the coming 2022. There are many styles and colors in human hair wigs, so that white woman can easily choose the style they like no matter how long their hair is or what its texture is.
Shoulder-length Human Hair Wig
The shoulder-length wig is a little longer than the short Bob style. With this length, you can make beautiful short hair with straight hair, wavy hair, or curly hair texture. It won't be too bright and lively, but it will be more charming and soft. Coupled with the white skin of white women, girls' looks will be even more amazing.
Fabulous | Lace Front Remy Human Hair Wig
Named Fabulous because it truly is, this remy human hair lace front wig is a new luxurious style by UniWigs. Fabulous possesses a shiny black hair color in a salon quality finish. Made from entirely remy human hair, Fabulous can be heat styled to achieve gorgeous loose waves or kept straight and silky. Cut to 14-inches, this shoulder length piece is cut into a modern bob style. The wig cap construction features a large 13 X 4-inch lace front cap, covering the entire hairline from ear to ear. The cap construction provides a natural appearance at the hairline as well as the hair part.
Medium Length Human Hair Wigs
If you want to make more styles for your hair, it will be much better to use medium-length wigs than short-length wigs. The length from 16 inches to 18 inches can provide you with impressive hairstyles, extending from your armpit to the upper middle part of your back. When worn on the head, each different texture will produce a different length. However, it always ensures that your hair is natural and impressive.
HANNA | LONG BLONDE BALAYAGE 100% REMY HUMAN HAIR LACE FRONT WIG
Hanna is an exquisite human hairstyle, with pre-cut soft layers and hair that sits at mid-back length. Featuring the 13"X4" lace front and wefted back. The lace front promises a natural-looking hairline. Hanna's salon-quality coloring is Almond Frost, which includes dark beige blond, ash blonde highlights, and a darker root. The hair is made from high-quality remy human hair that is entirely hand-tied to the base.
Chic | Brown Balayage Remy Human Hair Lace Front Wig

Chic is an opulent remy human hair wig featuring a lace front cap by UniWigs. This style possesses bold brown balayage hair coloring, with shades of warm brown and caramel blonde highlights throughout. Featuring a slightly darkened root for a natural appearance, Chic's salon-inspired hair color gives a naturally sun-kissed look. The ear-to-ear lace front cap goes further back then regular lace fronts, to not only give a natural hairline but also a flawless hair parting. Simply pair with a skin colored wig cap for the ultimate authentic look.
Long Human Hair Wigs
For white women, it is excellent to use long real hair wigs. Beautiful faces, fair skin, and long wigs will make these girls look the most beautiful. Wigs turn short hair, fine hair, and even hair loss of girls into smooth and charming long hair. Others have to be surprised by these amazing changes.
CARINA | BLONDE BALAYAGE REMY HUMAN HAIR LACE TOP WIG

Embrace luxury with Carina, a long balayage blonde wig made with 100% remy human hair.
The balayage blonde hair color possesses platinum blonde tones, and fine darker blonde lowlights feathered throughout the hair. Carina also features a subtle dark blonde root, that has been designed to look like new hair growth at the scalp, for the most natural look. The lace top wig cap provides a smooth transition between the front of the wig and your own forehead, as well as hair that can be parted anywhere. Freely style with heat styling tools to wear the hair straight and shiny or with bouncy curls for extra glamour.
DOLCE | BROWN BALAYAGE REMY HUMAN HAIR LACE TOP WIG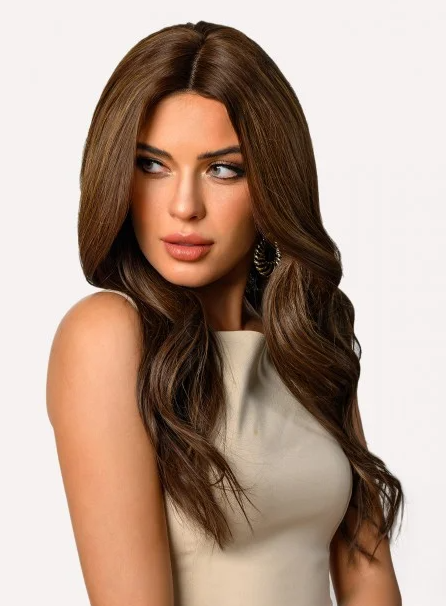 Dolce is a luxuriously long brunette human hair wig with exceptional balayage coloring. The multi-dimensional brunette color features warmer shades of brown, as well as darker shades of brown, for an overall deep and vivid brunette hair color. The soft human hair looks effortlessly shiny, due to light that easily reflects off the dark hair. Sitting at 20 inches long, Dolce is a long human hair wig with hair that falls past the bust. The lace top cap construction provides a smooth finish to the wig hairline, as well as hair that can be parted anywhere, down the middle, or at either side. Show off Dolce's color with straight hair or go for waves to add bounce.
So far, UniWigs has shown white women some basic things about the new human hair wig in 2022. If you are also a Caucasian girl, don't hesitate to buy wigs from UniWigs. You will get a wonderful performance because of wigs.
---
---
Writers Cooperation:
UniWigs are seeking for blog contributors who know and love hair. If you know alternative hair or hair related accessories, if you have great understanding of hair trends and fashion, if you are expert in hair care, if you have any experience with salons or celebrities, if you would like to share your experience to help people just like you make the right choice, now contact us at [email protected] to be a blog contributor. Let's discuss the details then.