The Custom Services You Can Use for Your Hair System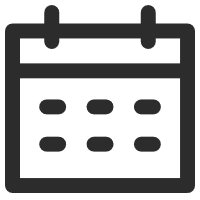 November 08, 2021
Toupee 101
Views: 659
Everyone's hair is different. A one-size-fits-all approach doesn't work for everyone when they're shopping for hair systems. At UniWigs, our goal is to provide our customers with a unique hair system that is tailor-made to their hair care needs. Our customization service puts in your control, allowing you to choose everything, from the hair length to the base size, color, and density.
You want a hair system that can work seamlessly with your natural hair, whether your hair system is to conceal thinning, balding, or hair loss. Our customized order form lets you choose every aspect of your hair system to create a one-of-a-kind product designed just for you. Read on to find out more about the different aspects of our custom service and the options you can choose from. 
1. Base design
You want to think about wearability when choosing the options for a custom men toupee. You can choose between a lace, skin, or mono base design. A lace base offers breathability and is ideal for wearing every day, while the skin base is ultra-thin and lightweight. If you want a versatile option, our mono base design is a perfect choice.

2. Base size
The base size for your men wig is the cap size. One of the perks of a custom hair system is that you can enjoy the guarantee of a comfortable fit by having your hair system made to measure. You want to make sure you double-check your measurements before submitting your customization request.
3. Hair Color
Another perk is your ability to choose the hair color for your system. You can choose from our extensive list of standard colors or get in touch for a customized option, which allows you to provide a hair sample for an exact match.
4. Hair length
Our hair systems are available to be customized in various hair lengths from 6" to 16" with the option of requesting a non-standard length. Just like your base size, you want to ensure that you do your measurements correctly to avoid ordering a hair system that is too small for your needs.
5. Hairstyle
With men's hair systems, we offer several styles for you to choose from. As standard, you can select which specific part of your hair the system is for, including the crown, left, right, or middle section. Alternatively, you can select a freestyle or submit a custom template.
6. Wave
If you plan on using the hair system every day, you want to align it with your hair's natural wave. Our wave options include all the standard styles, including specific curl and wave structures or send us the picture of hair style you like.
Are you ready to submit an order for a custom hair system? You can complete the customized order form here.
---
---
Writers Cooperation:
UniWigs are seeking for blog contributors who know and love hair. If you know alternative hair or hair related accessories, if you have great understanding of hair trends and fashion, if you are expert in hair care, if you have any experience with salons or celebrities, if you would like to share your experience to help people just like you make the right choice, now contact us at [email protected] to be a blog contributor. Let's discuss the details then.