NEW ARRIVALS: Medical Wigs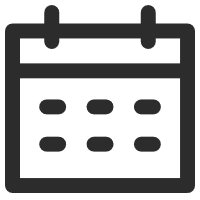 February 22, 2023
Human Hair Wigs 101
Views: 558
What are Medical Wigs?
Medical wigs, also known as medical-grade wigs, are specially-designed hairpieces for people who have lost their hair due to medical conditions such as alopecia, chemotherapy, radiation therapy, or other medical procedures. Medical wigs are more than just fashionable accessories; they serve an important purpose for those who have lost their hair by providing a secure, comfortable, and natural-looking alternative that can help them achieve their hair goals.
Medical wigs can also help protect the scalp from the sun, cold, and other environmental factors, which is especially important for people undergoing chemotherapy or radiation therapy. Furthermore, medical wigs can be more comfortable and secure than other head coverings, such as hats or scarves, which can slip or be too tight.
UniWigs Medical Wigs
UniWigs medical wigs are designed for those who have experienced total or partial hair loss, such as alopecia in mind, UniWigs Medical wigs are tailored to meet their specific needs. The cap is carefully handmade to ensure breathability and softness, making it extremely easy to put on, very comfortable, and so natural.
With medical-grade silicone panels throughout the front, back, and sides, it provides a secure and snug fit without the need for any adhesive. Adding to its natural look, the wig features a lace front and silk top, creating an incredibly realistic hairline.
Madelyn | Creamy Blonde Silk Top Remy Human Hair Wig | 100% Hand-tied | Medical Grade Cap
Pearl | Natural Black Silk Top Remy Human Hair Wig | 100% Hand-tied | Medical Grade Cap
A   LACE FRONT: Hair is hand-tied onto the cap one by one to mimic the most natural hairline
B   HAND-TIED SILK TOP: No dark knots and return the hair, providing an ultra-realistic look as if it's your own hair growing from your scalp.
C   SILICONE EAR TABS: Medical-grade silicone ear tabs are constructed for an added secure fit.
D   HAND-TIED LACE BACK: Free to part your hair and wear your hair up however you'd like.
E   SILICONE PANELS: Medical grade silicone panels throughout the front back and sides for a secure hold without any adhesive needed.
F   ADJUSTABLE STRAPS: Allows the wearer to adjust the circumference.
Top Comfort | Medical Grade Silk Top with Silicone Wig | 100% Hand-tied
---
---
Writers Cooperation:
UniWigs are seeking for blog contributors who know and love hair. If you know alternative hair or hair related accessories, if you have great understanding of hair trends and fashion, if you are expert in hair care, if you have any experience with salons or celebrities, if you would like to share your experience to help people just like you make the right choice, now contact us at [email protected] to be a blog contributor. Let's discuss the details then.