How Does Wearing a Wig Feel Different from Having Real Hair?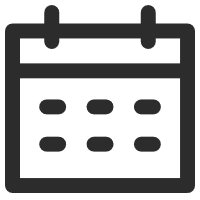 January 28, 2022
Human Hair Wigs 101
Views: 2114
There's a lot of debate surrounding wigs these days. Some people feel like they're not real hair, and therefore can't be considered as an option for those who want to keep their hair loss hidden. But is that really the case?
Wearing a wig can be a different experience than wearing your natural hair. Some people feel more confident and powerful when they wear a wig, while others find that it takes some time to get used to it.
No matter which category you fit into, it's important to know how wearing a wig feels different from having natural hair to make your wig more realistic and natural. In this post, we'll take a look at how wearing a wig actually feels different from having your own natural hair.
Spoiler alert: You may be surprised by what you learn!
Hair Fiber of the Wig may Look Different.
Wigs are made with either synthetic or real human hair. Although a wig made with real human hair fiber has the same texture as natural hair, the hair strands may become frizzy or tangled because wig hair, unlike real human hair, is unable to receive food and hydration from the scalp.
On the other hand, synthetic wigs have a shine that makes them look different from real human hair. High-quality synthetic wigs like the ones manufactured by Uniwigs have a matte that makes the synthetic wig look natural.
The Wig May Feel Heavier than Natural Hair.
Wigs have full caps to cover the entire head, which makes the hairpiece heavier. When you are new to wearing a wig, you may feel like wearing a cap constantly. To counter the issue, you must invest in wigs that have lighter base caps like monofilament caps or skin-like Swiss lace caps.
Wigs are More Versatile than Natural Hair.
It is more convenient to change hairstyle or hair color with wigs. You cannot possibly get a haircut every other month or dye your hair in a new shade with natural hair. Wigs provide a wonderful alternative to try out new hairstyles and hair shades without damaging natural hair.
Wigs Require Extra Care.
With natural hair, you can take the leverage of not washing it once in a while or not combing properly every morning; however, with wigs you have to be extra cautious to increase their longevity. If you want your hairpiece to last longer, you shall never on it to avoid tangling and frizz. Removing the wig before ing is important.
Washing the wig once the debris and dirt accumulate is also necessary; otherwise, your hairpiece would look worn out, affecting the hair knots.
The Hairline is the Most Important Factor.
Hairline determines whether your wig is going to look natural or not. If you buy poor-quality wigs that have visible knots and unrealistic hairlines, everyone around you would instantly know you are wearing a hairpiece. Always invest in a good quality hand-sewn wig with monofilament or lace cap to avoid such problems.
Wigs that Look As Natural As Real Human Hair
Whether you are considering wearing a wig because of hair loss or just want to change up your look, it is important that the quality of your purchase matters. When looking at pictures online, you may not notice that high-quality wigs will have more realistic texture and color than low-quality styles.
Here are a few 100% human hair wigs;
Icon | Brunette Remy Human Hair Lace Front Wig
This wig made with 100% real human hair is perfect for corporate women who love stylish yet elegant hairstyles. The wig features stunning mocha-colored darker roots paired with warm brown to brunette hair strands that look truly iconic.
Hanna | Long Blonde Balayage 100% Remy Human Hair Lace Front Wig
With lace front hairline, almond frost, beautiful brown shade, and pre-cut salon inspired layers, the Hannah represents women who are sassy and chic at the same time. This wig is perfect for those who love experimenting with different hairstyles every day. Whether you have to attend a festive dinner or a daytime beach party, Hannah has got you covered.
Allure | Brown Balayage Remy Human Hair Lace Top Wig
If you love highlights, the Allure is for you. This wig features real human hair that is given platinum and honey blonde highlights to make a striking hairpiece. The wig has a slightly wavy hair texture to give it a more natural appearance.
Metis | 100% Human Hair Straight 13"x4" Lace Front Wig with Bangs
Metis features straight black hair with front bangs. Women who do not like the front hairline of the wigs may look into a wig like Metis that has thick front bangs that beautifully cover the hairline. It is a shoulder-length wig that helps create a dynamic look within seconds.
Final Word
With the right products, wigs can look natural. Investing in a high-quality wig will help it last longer and maintain its original appearance even after many hours of wear. But how do you find one that's worth your while? The key is to research before you buy so you know what qualities are important for your needs - color, length, density, etc.
Good news! At Uniwigs, we have all the information about wig styles available here on our site with recommendations from customers about their favorite brands too. We have wigs for every occasion, whether it's everyday wear or special occasions.
Our human hair wigs are made with high-quality materials, and they come in different colors and styles so that you can find the perfect wig for your personality. You can even choose from our many lace front wigs if you want a more natural-looking hairline.
Check out our website to shop your favorite products!
---
---
Writers Cooperation:
UniWigs are seeking for blog contributors who know and love hair. If you know alternative hair or hair related accessories, if you have great understanding of hair trends and fashion, if you are expert in hair care, if you have any experience with salons or celebrities, if you would like to share your experience to help people just like you make the right choice, now contact us at [email protected] to be a blog contributor. Let's discuss the details then.