Get Some Trendy hair Inspos From CRUELLA!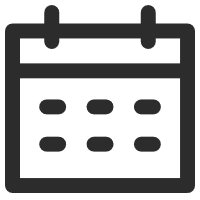 April 28, 2022
Synthetic Wigs 101
Views: 1264
Who is the most fashion-obsessed villain in the Disney series?
It has to be Cruella!
-WHO IS CRUELLA-
First seen in Disney's 101 Dogs series, Cruella is a villain with a fetish for animal fur. She's a fashion trendsetter, but behind the scenes, she's ruthless, willing to do anything to make fur dresses. But it is her signature black and white hair that brings out her personality the most.
In 2021, a film called Cruella quickly gone viral and drew much attention. Adapted from Disney's 101 Dogs Series, it mainly focuses on the prequel and tells the story of how a young con artist named Estella becomes the crazy, stylish and vindictive Cruella. If the animated version of Cruella is quite fashionable, this movie has brought lots of more trendy looks of Cruella for us.
In addition to fully show the chic style, the half black and half white hair of Cruella also reflects her double personality- evil and kindness. So, that is also the one of the reasons why people love her hair so much.
- WHY DO PEOPLE LOVE CRUELLA-
As one of the chic characters in Disney series, Cruella has also been adored by our customers and there are several reasons why people love her so much!
Cruella is proof that women make equally good baddies. Besides, if there is one thing Cruella de Vil is NOT, that's a grey villain who is fully shown in the movie.
Her dual personality is very attractive to the audience.
I believe everyone will be amazed by her different kinds of chic styles and dresses in the movie.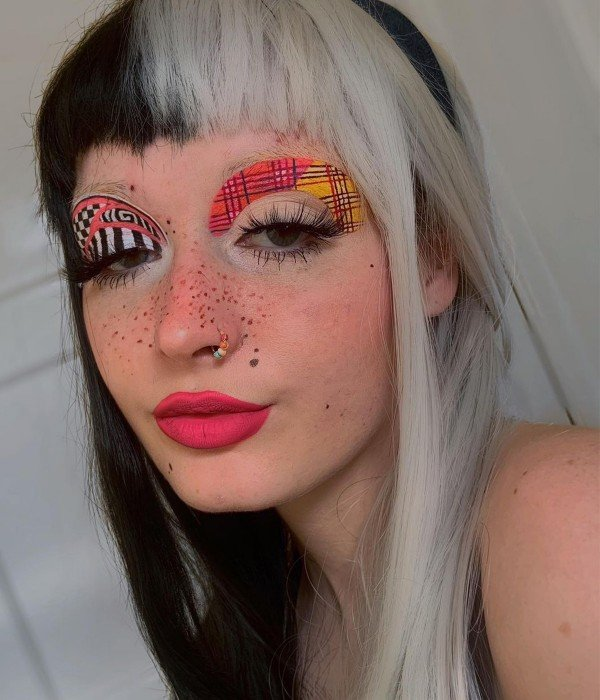 There is no denying that Cruella is a genius fashion stylist with great creativity and bold imagination.
In fact, Cruella is technically a split personality, suppressing and hiding the evils of her nature and pretending to be normal.
-CRUELLA'S HAIR INSPOS-
Black and white, the opposite sides, symbolize good and evil, right and wrong. That's what Cruella's hair is all about. Cruella was born black and white, half devil and half angel, Stella or Cruella, it's up to her. Similar with Harley Quinn, Cruella's hair can be featured as a mix of two completely different colors, which shows great visual effect for the whole style.
Girls, it's time to take your hair to a whole new level and start with the CRUELLA hair. It is a spectacular style with impressive color contrast and you can use your creativity and imagination to style it based on your needs. Also, you really should try this bang with two colors and it allow for defined face framing.What's more important, I think CRUELLA hair can be your next hairstyle in summer and it is your opportunity for you to show how chic and unique you are!
There are some CRUELLA wigs I want to recommend for you guys!
CRUELLA | HALF SILVER AND HALF BLACK LONG STRAIGHT SYNTHETIC WIG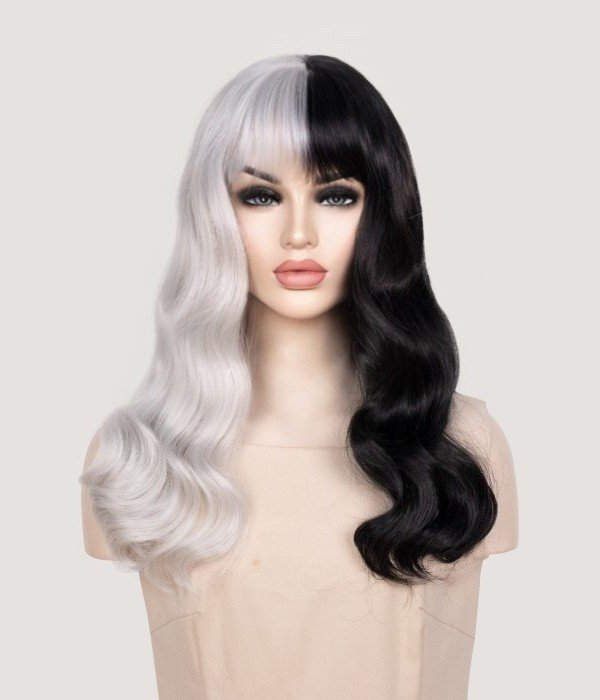 CRUELLA | HALF SILVER AND HALF BLACK LONG WAVY SYNTHETIC WIG
---
---
Writers Cooperation:
UniWigs are seeking for blog contributors who know and love hair. If you know alternative hair or hair related accessories, if you have great understanding of hair trends and fashion, if you are expert in hair care, if you have any experience with salons or celebrities, if you would like to share your experience to help people just like you make the right choice, now contact us at [email protected] to be a blog contributor. Let's discuss the details then.