Follow the hair trends: UniWigs Trendy Spring-Summer COLLECTION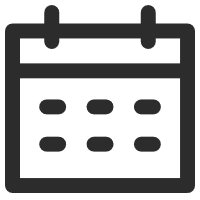 April 11, 2022
Synthetic Wigs 101
Views: 1072
On April 8th, we finally released our spring/summer collection! Filled with this season's hair trends, this collection highlights two key words: vivid and balayage. Scroll down and find out what's NEW in this collection.
Scarlett | Bold Red Curly Synthetic Lace Front Wig
Get inspired by the movie Little Mermaid, Scarlett embodies vibrant red hair which will make you stand out, whether by wearing Scarlett for cosplaying or out casually! This vivid lace front wig features bold red curly hair and possesses an exquisite gravity defying 2B curly hair texture, with defined S-shaped curls that start at the mid lengths, providing a smooth face framing appearance and then bouncy hair throughout. The length of Scarlett is 20-inch long and it falls past the bust.
Scarlett comes with a lace front cap construction, which offers a natural free parting and a realistic look at the hairline. Wear Scarlett for your next cosplay, or dare to wear for your next night out!
Mystic Falls | Highted Grey Curly Synthetic Lace Front Wig
Get inspired by the milky way, you can see Mystic Falls has white highlights placed throughout the hair for a brightening effect. Mystic Falls is a stylish lace front bob wig in cool-toned grey. Cropped at 15-inches long, this bob style will sit just above your shoulders. The darker root color provides a natural appearance where the wig begins, to look as if you just dyed your own hair. 
Mystic Falls possesses a bouncy hair texture, with soft large waves. The lace front cap construction offers an authentic hairline, as well as a hair parting that can be worn at the side or down the middle. Wear Mystic Falls to your next fun event to upgrade your look or wear daily. Alternatively, Mystic Falls is perfect for cosplay!
Rita | Natural Light Brown Wavy Synthetic Lace Front Wig
Rita is a stunning synthetic style featuring a natural light brown balayage hair color. Rita's hair coloring is a blend of authentic light brown paired with a slightly darker root color. This lace front synthetic wig possesses a natural appearance, from the subtle hair color to the lace front cap construction. Long 20-inch hair falls to the mid-back for plenty of hair to play with. 
Rita has a natural hairline and hair parting due to the lace front cap, and the hair can be parted anywhere. The naturally wavy hair texture provides subtle glam, for smooth yet bouncy hair for an elevated look. Rita can be worn anywhere and will be your ultimate go-to daily style.
Caramel Fudge | Brunette Balayage Straight Synthetic Lace Front Wig
Level up with Caramel Fudge, a brunette balayage lace front synthetic wig with style. Caramel Fudge features natural brunette balayage hair coloring, with a warm dark brown base color and hints of golden and softer brown shades throughout, as well as a darker root color. This long wig has 20-inch hair, for hair that falls to the bust. 
Caramel Fudge's lace front cap provides an easily movable hair parting, as well as a smooth transition between the hair and your skin. With a naturally straight hair texture, Caramel Fudge is ideal for day-to-day wearing due to its manageable styling and classic look that will go with any outfit.
GAME: PICK YOUR HAIRSTYLE
Comment down below and let us know...which hairstyle would you pick?
---
---
Writers Cooperation:
UniWigs are seeking for blog contributors who know and love hair. If you know alternative hair or hair related accessories, if you have great understanding of hair trends and fashion, if you are expert in hair care, if you have any experience with salons or celebrities, if you would like to share your experience to help people just like you make the right choice, now contact us at [email protected] to be a blog contributor. Let's discuss the details then.