Do women have hair systems?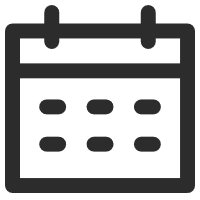 April 08, 2022
Hair Topper 101
Views: 1074
Around 33% of ladies all over the world experience hair loss issues and its effects in form of going bald which is also known as alopecia, also some ladies suffer hair loss through postmenopausal ladies, and some of 66% of the rest of the women endure hair diminishing or bare spots.
Hair is regarded as a symbol and a perception of beauty to women. Lots of women get devastated when something is going on to their hair, but hair issues are unavoidable and thus they end up facing hair loss effects. There are different ways to solve hair issues that face women some including surgery options, medicines, scrubs, soaps, and oils but also hairpieces can be a solution hairpieces are the easiest option for treating hair loss, and sometimes they can be cheap too.
Hair systems for women:
Entering the universe of hair wearers interestingly can feel overpowering. With the interminable proposal of hair substitution arrangements, frameworks, materials, and constructions, it is difficult to tell where to begin. That is the reason we're here to help!
We see how humiliating and horrendous it very well may be to a lady that is experiencing hair loss issues and with wigs they might be wondering like how to wear your hairpiece is it up or down, do you add accessories on it..? all this can be a consistent battle just to get you to wear your hairpiece in confidence off from the house and feel like your actual self.
What are the hair systems for women?
Hair systems for women have been categorized into two forms which are custom hair systems and stock hair systems. The initial step to purchasing a hair framework is to conclude whether you need a stock also called a ready-made hair system or custom hair framework. Every hairpiece enjoys its benefits and relies upon your requirements to suit your way of life and favored look. You're likely thinking about what the thing that matters is between the two hair systems.
Custom hair system:
custom hairpieces are the most ideal choice assuming you need your hairpiece to have explicit, adjusted highlights that are critical to you. It is used if you want the hairpiece to be just made exactly for you and your own needs, these kinds of hairpieces turn out to be just like your own hair as a result of the personal customization effect.
With regards to the custom hair system for ladies, there are various things you should think about while planning your interesting custom hairpiece. These incorporate the inclusion of the hairpiece, base material, front-facing hairline material, hair tone, hair type, hair thickness, and hair length. Above all, we should investigate the scope of hair frameworks for ladies accessible.
The advantages of a custom hair system is that:
Made to fit the specific components of your head.
Imperceptible hairlines that ensure a characteristic hope to cause you to feel your best.
A broad choice of tones, densities, styles, and materials are accessible to make the ideal hairpiece and calibrate any interesting elements.
Features can be added as far as you choose to add
Stock hair system:
The hairpieces in this kind of hair system are accessible for guaranteed conveyance. These hairpieces are already made and all you have to do is just look for the one that suits and fits your need and get it for you. In this kind of hair system ladies need to visit their salon or hair specialist who will help them in the decision-making process as it can be confusing in today's world of multiple kinds and brands of hairpieces.
The advantages of these kinds of hairpieces are:
They are readily available
They save the trouble of designing your hairpiece from scratch
They are cheaper as compared to custom-made hairpieces
They are versatile in terms of designing options
UNIWIGS hairpieces for you:
When you look good, you feel good! UniWigs womens hair replacement systems come in various base dimensions and constructions to meet your needs. These systems are your great options if you have fragile hair and cannot hold the clips. Featuring restyle versatility, our hair systems are allowed to cut to any shape to match with your hair loss area especially for people who are suffering from alopecia areata.
CONCLUSION:
Hair systems for women have been around for a long time but they became popular with recent advancements in hairpieces. Custom hairpieces will quite often be the most famous choice among ladies as it permits them to make a hairpiece that is extraordinary to them. While there are a lot of stock hairpiece choices, a custom hair framework is an ideal decision assuming that you're searching for a more significant level of personalization. While stock hair frameworks are viewed as a helpful and practical choice.
---
---
Writers Cooperation:
UniWigs are seeking for blog contributors who know and love hair. If you know alternative hair or hair related accessories, if you have great understanding of hair trends and fashion, if you are expert in hair care, if you have any experience with salons or celebrities, if you would like to share your experience to help people just like you make the right choice, now contact us at [email protected] to be a blog contributor. Let's discuss the details then.