Best wishes from customer - UniWigs 10th anniversary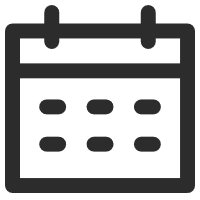 August 24, 2022
News
Views: 576
UniWigs has always been committed to providing the most suitable hair solution for every customer since 2012. We believe that the best way to get customers' trust is to show our professionalism and sincerity, and as we did, we indeed get a lot of love and support from our customers.
Many customers share their stories with UniWigs at the "Send your best wishes" activity of the 10th-anniversary event. Here are several we would like to share, those most touched us, and let us be more convinced that our efforts are worth it!
My hair thinned due to thyroid issues and two bouts of cancer. I discovered Uni-Wigs in 2016 and it's made a big difference in my confidence and self esteem. At first I was self conscious going out in public with my topper but even my family and closest friends couldn't tell I was wearing hair augmentation. When I went to my oncologist she remarked wasn't it wonderful I didn't have significant hair loss. When I showed her my hair piece she was amazed. The nurse even said it looked more natural than some of the wigs she has seen on other patients. I have also recommended your website to other cancer patients who ask. I have multiple toppers, with proper care they last a long time. Thank you, UniWigs!
--sandra bykowski

You have made my hair loss journey so much easier than I thought possible. You helped me find acceptance and confidence to wear alt hair. I've been blessed to have many of your toppers and wigs over the last few years. They are always my favorite to wear and top recommendation for anyone new or familiar with hair loss and are looking for an excellent solution. Thank you so much for all you do!
-- Customer

Best wishes and thank you so much for your encouragement to woman dealing with hair loss!
--Crystal Stone

Happiest of birthdays and many more, Uniwigs! Thank you for literally changing my life! I have dealt with hair loss for over 25 yrs and was beyond excited when I found you and was introduced to toppers! I immediately purchased my first, Bella and have made many memories with her! I liked her so much I purchased another in a different shade. Can't wait to try a few more styles! Keep up the great work! ❤️
-- Kimberly Procopio
Thank you everyone for sending your beautiful words and best wishes! and also we want to say a huge thank you to everyone who chose us and supported us over the past 10 years. We are so proud to be with you on your hair journey. It is a pleasure to work with all of you and to help you on your new hair look journey. We know that sometimes it would be extremely hard and overwhelming during the process since not everyone is prepared to face hair issues, but what we learn from this community is also the strength and courage for us to live life!
As we have always done, it is our final goal to help every customer find the most suitable hair solution. The 10th-anniversary party is happening now, come to join the celebration! Whether you're new to us or an old friend, we are looking forward to having more stories with you!
---
---
Writers Cooperation:
UniWigs are seeking for blog contributors who know and love hair. If you know alternative hair or hair related accessories, if you have great understanding of hair trends and fashion, if you are expert in hair care, if you have any experience with salons or celebrities, if you would like to share your experience to help people just like you make the right choice, now contact us at [email protected] to be a blog contributor. Let's discuss the details then.