Beginner Guide: Will a hair topper give me a different style?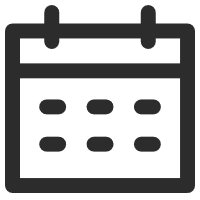 February 20, 2020
Whispers from Customers
Views: 2651
If you're new to the world of hairpieces, you might have several questions about wearing hair toppers. Hair toppers are a new alternative hair product that instantly add volume and length to your hair. Hair toppers are lightweight and less expensive than wigs and often preferred for those experiencing hair loss at the beginning and progressive stages.
One thing that many new users wonder is "Will a hair topper give me a totally different style?"
Several days ago I took my Amber topper from UniWigs to my stylist to get the fringe trimmed and some of the length taken off. I was hoping to have the piece cut slightly longer than my bio hair so that I had the option to grow my hair out.
However, she offered me some useful advice: "Toppers are best cut and styled to match your bio hair, not to give you a totally different style. For that you need to wear a wig."
I have seen people wearing hair toppers that are much longer than their bio hair and in different shades. To make this work a large cap (at least 7.5"x8" ) and a lot of hair on the piece (at least 130% density) as a 3/4 wig is necessary.
If you just want to cover your hair loss area and add hair volume, make sure you choose the right base size. You can check out the tutorial video to learn how to measure your hair loss area and choose your perfect topper.
My hair loss area is 6 * 6 so I chose a larger sized topper - 6"x6" Amber Silk Top Human Hair Topper with Bangs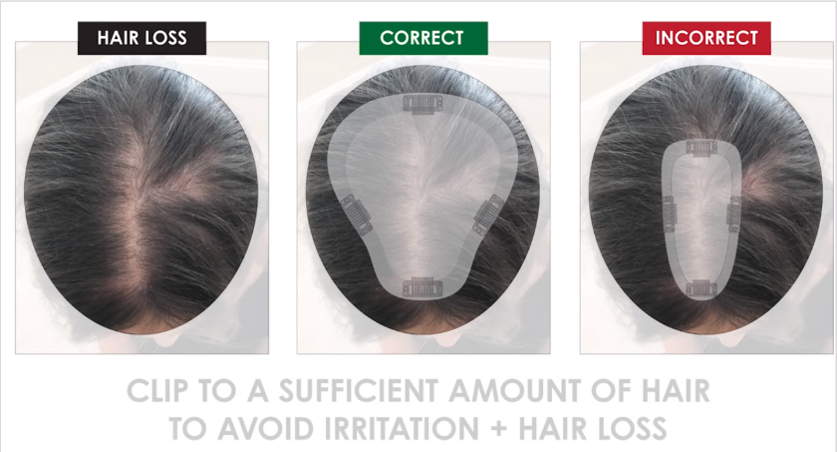 One of the reasons I like the Amber topper is that it sits so flat on my head and is very light. You can hardly feel it is on. It reminds me of how my hair used to look before it started falling out. I have not washed or styled her yet and so the hair does look very flat.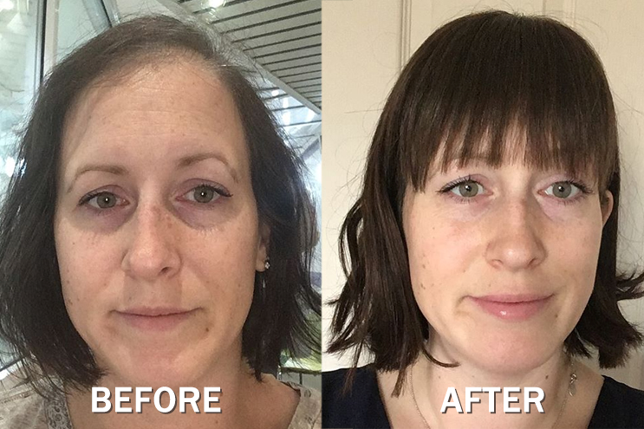 I ended up blow-drying the fringe and putting in some loose curls to give a bit of volume. Look at the difference between before and after!
---
---
Writers Cooperation:
UniWigs are seeking for blog contributors who know and love hair. If you know alternative hair or hair related accessories, if you have great understanding of hair trends and fashion, if you are expert in hair care, if you have any experience with salons or celebrities, if you would like to share your experience to help people just like you make the right choice, now contact us at [email protected] to be a blog contributor. Let's discuss the details then.