Balayage Lace Front Wigs - Your Sure Answer to Highlights!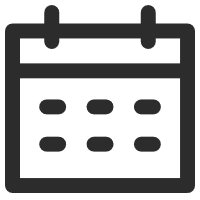 July 13, 2022
Synthetic Wigs 101
Views: 1068
"Girls with colored hair are gypsy souls and free spirits."
But what about hair damage?
No matter how brave you are, when it comes to hair damage, every woman sure gives it a second thought.
Hair color is a surefire way to fry your hair strands with all the bleaching and chemicals. But those stunning highlights seem fascinating too, right?
Or maybe you dare to change your hair color after all, but you're not sure how the look turns out with sweeping colors.
Or maybe you're not naturally blessed with voluminous locks, or somehow you lost your hair for some callous medical reasons.
Solution?
The best and safest answer to all of the aforementioned questions is to wear balayage lace front wigs. These wigs are a badass way to appear seductive and turn the heads of anyone who sees your hair.
Wondering what balayage wigs are? Read below to find out!
What is a Balayage Wig?
Balayage hair coloring is a technique that uses a freehand painting method to create ombré color effects. The word "balayage" comes from the French word "balayer," which means to sweep or paint, which is exactly what stylists do when applying this technique.
The balayage technique involves hand-painting individual strands of hair with different colors, resulting in subtle gradations of color from root to tip rather than just one solid color throughout your entire head of hair. It gives a different look than highlights - which is strictly patterned, while balayage isn't.
Balayage can be used to give your hair a more natural look by creating subtle dimensions through the use of multiple shades of color. This is a great option for those who want their hair dyed but do not want it to look too unnatural or overdone.
Now talk about balayage wigs, they are simply wigs colored with the balayage technique. They come in all shapes, sizes, colors, and styles to suit every taste and preference.
How is Balayage Different From Highlights?
Highlights are more strategically placed in your hair, and the technique needs the use of foil paper. It is more like framing your face and covering your entire head from roots to tips. Highlights give an intense look but they also need more maintenance. You will need to visit your hairstylist every few weeks for a root touch-up.
Balayage adds dimension to your hair strands and is a freehand painting technique. The hair is usually dyed from the nape and onwards to the strands till the end. It gives a more natural sunkissed lightening look. They give a soft and balanced look. A great advantage of balayage is they give you more space between your appointments with the hairstylist.
Some Balayage Wigs to Avoid Hair Appointments at All
Whether human or synthetic, a high-quality wig will give a natural look. Here is a collection of our favorite synthetic balayage wigs that will help you rock the floor without breaking the bank!
GINGER SPICE | BRIGHT BROWN HIGHLIGHT LONG LAYERED WAVY SYNTHETIC LACE FRONT WIG
Brown shades are reminiscent of ginger teas, cakes, and coffees with delicious scents. You can pick between a skin top wig or a lace front wig based on your preferences. You can wear this shade every day for a salon-inspired look. This stunning hair unit will make you the center of attention.
CRANBERRY FROST | HOT PINK AND RED LONG WAVY SYNTHETIC LACE FRONT WIG
Hot pinks and reds cross in the wig's color to instantly catch the eye on any occasion. Whether you are looking for a pink wig that makes heads turn or makes you earn lots of compliments, you can never go wrong with Cranberry Frost.
CHOCOLATE DREAM | BRUNETTE BALAYAGE WAVY SYNTHETIC LACE FRONT WIG
Chocolate Dream is a natural brunette beauty that will compliment any outfit you put on due to its classic style. It embodies a subtle brunette balayage, with different tones of brown combined together in this warm brown blend that looks just like human hair.
CLARA | SUNKISSED BLONDE BALAYAGE SYNTHETIC LACE FRONT WIG
With darker roots and gorgeous face-framing highlights, this wig features salon-inspired balayage coloring. Whether you're attending a formal event or a casual affair, it gives you an ethereal, polished look. Featuring temple-to-temple lace, Clara is a luxurious hairpiece. You can part your hair in any way you want because of its full front lace base.
HOLLYWOOD| BRUNETTE BALAYAGE WAVY SYNTHETIC LACE FRONT WIG
Give your look a boost with this glamorous and luxurious brunette balayage lace front wig this season! Hollywood features a mid-length style and is styled in beach waves; this wig can be worn straight out of the box with open curls. The subtle brunette balayage with different pigments of brown gives a warm look and resembles exactly natural human hair. If you're looking for something for everyday use for the perfect natural silhouette, place your bets and money on Hollywood!
Final Words
It's not surprising that many women are choosing to go blonde with balayage wigs given the prevalence of the balayage hair color. Since a great highlight is difficult to accomplish, balayage wigs are the solution!
UniWigs is one of the most reliable stores that offer high-quality balayage lace front wigs. You can purchase balayage wigs that not only feel natural but also appear natural. They come in fantastic hues and cutting-edge style patterns, making it difficult to tell them apart from your natural hair. Don't feel like you need to spend a fortune on a beautiful hairstyle because these wigs are a great deal for their price and quality.
---
---
Writers Cooperation:
UniWigs are seeking for blog contributors who know and love hair. If you know alternative hair or hair related accessories, if you have great understanding of hair trends and fashion, if you are expert in hair care, if you have any experience with salons or celebrities, if you would like to share your experience to help people just like you make the right choice, now contact us at [email protected] to be a blog contributor. Let's discuss the details then.