2022 UniWigs Best sellers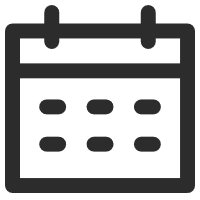 December 15, 2022
News
Views: 582
With Christmas upon us, and the new year quickly approaching, we can't help but look back over the past year and smile. Here at UniWigs, this year has been a big one! We have worked tirelessly to expand our product line and have hired many new employees. We had our grand opening for the kindergarten at our factory and we celebrated 10 years of being in business. We focused on mothers, women with alopecia, and those suffering from breast cancer. We met with our customers, got to know them, and helped them find a piece that could restore their confidence. We listened and learned and expanded our customer service team in hopes to give you the best experience as a UniWigs customer. We were also fortunate enough to be able to give back to the hair loss community by donating to different charity organizations that are doing amazing work. We have definitely grown in numbers, but we have also grown in ways that can't be tracked by spreadsheets and sales. Looking back over this year gives us a sense of pride. But we also recognize that we couldn't have done any of it without you. Thank you for supporting us, pushing us to be better, and recognizing that although we are a business, we are also a company of people wanting to do good within the hair loss community. Thank you for the purchases, the kind reviews, the social media shares, and the amazing emails and DMs we get each day. We wouldn't be here without you, and we recognize that!
Before this year ends we also want to share this year's top sellers here at UniWigs! So, if you're in doubt about which product to choose, maybe one of our best sellers might be the perfect piece for you!
This year's number one selling topper was Aura!
Aura is a higher-cost performance product, which is one of the reasons why it has become the most popular. In addition to her great coverage (7.5 "*7.5"), she also has a very natural part line! She is a silk base that creates an extremely natural scalp look, the most natural-looking base construction on the market! It's not surprising that Aura is our 2022 best selling topper!
7.5"x7.5" Aura | Skin Part | Left Part Remy Human Hair Topper   VIEW MORE >
This year's number one selling human hair wig was Carina!
Carina is our blonde balayage beauty that will never go out of style! Her lace top and large hand-tie area, as well as the natural dark blonde root, are all designed to offer you the most natural look and to give you extreme comfort. Carina is a show stopper, we aren't surprised that she is our 2022 best selling human hair wig!
Carina | Blonde Balayage Remy Human Hair Lace Top Wig   VIEW MORE >
This years number one selling Trendy Wig is Blondie!
Who doesn't love a long platinum blonde wig? Blondie is the perfect choice for anyone wanting to know what being platinum blonde feels like. Her 13x3 lace front base construction can offer you a free part line so you can achieve any style. She is made of high-quality, heat-friendly fiber that not only feels soft and natural but also allows you to create gorgeous waves with the simplicity of a heat tool! Like I said, who doesn't love platinum blonde? Of course, she is our 2022 best selling trendy wig!
Blondie | Platinum/ Icy Blonde Long Synthetic Lace Front Wig   VIEW MORE >
We understand that finding your dream hair may take some time! There is a lot to consider and a lot of things to understand about the different products, but we are here to help! Whether it is choosing the right hair color, finding the perfect base type, or cap construction, we are more than happy to help you find the best hair solution for you! We love chatting with our customers so feel free to send an email to suppo[email protected], together we can make your hair dreams come true!
We also hope that as you wrap up 2022 you are able to spend memorable time with the ones you love most. So, from all of us at UniWigs, we hope you have a Merry Christmas and a Happy New Year!
---
---
Writers Cooperation:
UniWigs are seeking for blog contributors who know and love hair. If you know alternative hair or hair related accessories, if you have great understanding of hair trends and fashion, if you are expert in hair care, if you have any experience with salons or celebrities, if you would like to share your experience to help people just like you make the right choice, now contact us at [email protected] to be a blog contributor. Let's discuss the details then.