They will be released 24 hours later
SET YOUR ALARM!!!
08

hours

:

35

minutes

:

08

seconds
Ursula
"Ursula" because when I was younger, my favourite movie was The Little Mermaid. For some reason, some of my favourite characters were always the "villains" in Disney movies because I felt like they were always misunderstood and needed some love. I saw a side of them no one else saw! The colour of the wig really reminds me of Ursula because of the deep purple and that hint of grey! Ursula is the first thing I thought of when I saw the wig!
Ursula is the name of our New Trendy wig offered by @caseyhodnett who can get the FREE WIG. Congratulations!
Thank you all for your amazing support and help by naming our new arrivals.
---
YOU ARE SO WELCOME! 3 LUCKY GIRLS ARE HERE.
EACH OF YOU WILL GET ONE FREE WIG!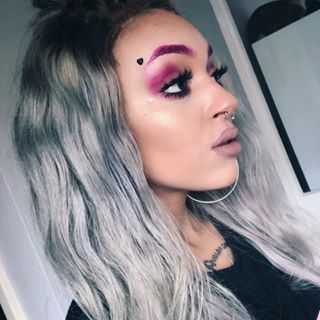 Starry night, it creates an image in your head that matches what you're putting on your head. Ursula would put me off just cause she's a Disney villain and ink blot reminds me of my sons game splatoon that I can no longer stand. But starry night that is dreamy and thought catching and the shade of purple is beautiful and eye catching to match
Ink bolt! Because me myself am an artist and this is so true. When the ink spred oute on a whet pace of paper it will slowly fade and become lighter like the color of the wig, and it's beautifull like the wig! The slow
Ursula! You can even see the modern face of ursula on the mannequin! She looks like exactly like her. Even the makeup look!  #goosebumpsthat's why I think Ursula is the best name for this wig. The shades of the wig is the same color as Ursula has. It'll be amazing to have a wig name Ursula. Unique!