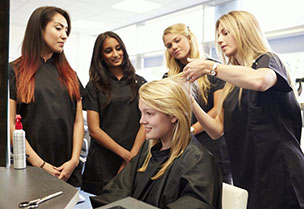 If you're a salon or hair stylist that offers hair topper services, feel free to enquire about a partnership with us to receive a wide range of exclusive benefits.
If you're thinking of starting hair topper services to your clients, we offer a business start-up package for you to start this business successfully.
Check each tab below to learn more about the benefits.
Recommended Hair Toppers

Start-up Business Support
Get a chance to receive up to 50% off discount
Sample testing available
Ready-to-ship products
Two options of package service
Hair Extensions
Specification
Qty
Total Price
5.5" X 5.5" Claire
211-Expressp Brown
12"
1
$ 379.89
8.5" X 9" Melanie
201R-Permafrost
12"
1
$ 679.89
5" X 2.75" Amelia
Y-22 Powdered Peach
1
$ 439.89
Accessories

43 colors
Hair Root Lifter
Silicone Tape
Hairline Concealing
Teasing Brush

1
$ 242.75
Extra Service

Product Catalog

1
$ Free

Website / Package Design

/
$ 45.00

Sub Total

/
$ 1787.42

Discount

/
- $ 718.42

Total Payment For You

/
$ 1069.00
*This is a suggested package. All hair provided are pure virgin remy hair.
You can pick the hair toppers on your own and email us: [email protected]
Hair Toppers
Specification
Qty
Total Price
5.5" X 5.5" Claire
211-Expressp Brown
12"
1
$ 379.89
8.5" X 9" Melanie
201R-Permafrost
12"
1
$ 679.89
5" X 2.75" Charm
Y-22 Powdered Peach
2
$ 999.78
3" X 4" Mini
G-613 Platinum Blonde
2
$ 558.00
7" X 8" Courtney
10R- Creamy Ice
16"
1
$ 497.00
6"X 6" Amber
Natural Black
12"
1
$ 1218.00
Accessories

43 colors
Hair Root Lifter
Silicone Tape
Hairline Concealing
Teasing Brush

1
$ 242.75
Extra Service

Product Catalog

1
$ Free

Website / Package Design

/
$ 45.00

Sub Total

/
$ 4620.31

Discount

/
- $ 1617.31

Total Payment For You

/
$ 2999.00
*This is a suggested package. All hair provided are pure virgin remy hair.
You can pick the hair toppers on your own and email us: [email protected]
Wholesale Collaboration
Custom order acceptable
Affordable wholesale prices
Quick delivery time
Free service of package design
ENQUIRY NOW