Reduced price!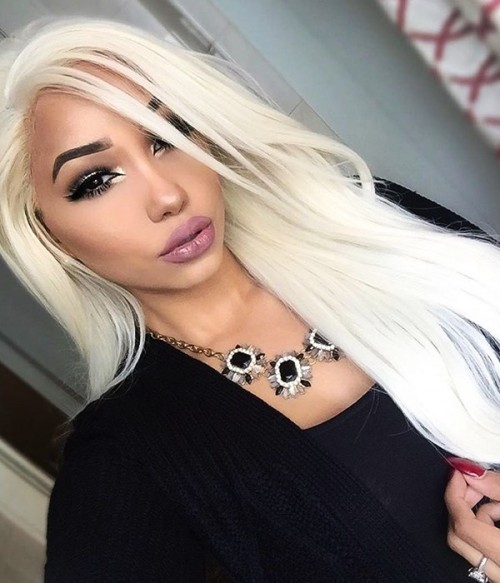 View larger
Becky Synthetic Lace Front Wig
$99.99 Retail Price: $129.99
Warning: Last items in stock!
Availability date:
misss_mayhem
2016-10-24 00:00:00
I really liked this wig! I ordered this because I was looking for something for Halloween. Really love the look. I think I'll try the another wig next time. It looks very natural and I've gotten a lot of compliments.
Xena
2016-10-23 14:59:35
This was my very first experience with a lace front wig! It arrived in a timely manner and everything was intact after delivery. The wig itself is very beautiful and long. It does shed a little more than I expected. Otherwise, it is perfect in both style and color. Great for cosplay! I will definitely be a UniWigs regular.
katieteutphoto
2016-10-21 00:00:00
This is my first lace front wig and I have to say that I am very pleased with it overall. The quality is very nice and it is very easy to put on and get it situated. It is very soft and natural looking when you wear it. Got plenty compliments!
rebelpunkky
2016-10-19 00:00:00
I bought this wigs for Halloween and this was by far my favorite. Feels more comfortable than those really expensive wigs. Even with my little ones, it stays in place. Will buy again.
Francesca
2016-10-15 12:38:28
This wig is absolutely BEAUTIFUL. It arrived in such great condition and I was absolutely amazed by how real the hair felt and looked. I originally purchased it for my Harley Quinn cosplay but I now wear it on other occasions, it makes me feel absolutely beautiful. The only thing that bums me out about this wig is that it is a little big on my head :( specifically on the sides. But other than that it was a perfect purchase and I am extremely satisfied with it.
sentient_meat
2016-09-07 00:00:00
I am feeling so happy to have it. It has a fabulous quality also. A nice decision.
nala_style
2016-08-29 00:00:00
Thanks so much for the amazing wig. I absolutely love it! Cannot wait to wear it out.
lunalovebad
2016-08-15 00:00:00
This is actually my fist time buying wigs from your site. And I am very satisfied with the wigs. I'd like recommend the wigs to friends!
meloxo
2016-08-08 00:00:00
Thank you sooo much !!! Your amazing sooo many people were writing me asking about the wig and my roommate also said the hairline was soooo natural looking she is going to buy one too haha thanks again sooo happy with this purchase.
vitani_xx
2016-07-15 00:00:00
The wig so comfortable, it is beautiful and the color is perfect!!
camilakilla
2016-06-28 00:00:00
I really like the style, it is easy to use and it makes my hair look much fuller and thicker. Feels great.
brittneydraws
2016-06-14 00:00:00
WOW!!! It's literally so perfect. I love it!
Janel
2016-06-11 14:37:19
The wig is super soft coming out of the box, and the coloring goes really well with dark skin. Wore this for my Fran cosplay and it went perfectly. Also the shipping was quick and fast.
Maialy
2016-05-14 00:00:00
I get a lot of compliments from people who think it's my real hair. The wig fits easily and is stable is on my head. I've been wearing it for a couple of days now, and it feels really nice.
callllmenatalie
2016-05-08 23:07:22
This is the first wig I have bought. It's quite an awesome wig. Recommend it!!!
renees.days
2016-04-27 23:11:16
Impressed very much. The hair is soft, I definitely recommend this one.
monique_quinzel
2016-04-24 00:00:00
It is a beautiful wig and I am very Happy, the length is just right for me. I just love this wig!
marsasagirl
2016-04-19 00:00:00
Great quality product and super fast delivery! Love my purchase and it fits my head perfectly!
bombshell_fitlife92
2016-04-15 00:00:00
Easy! The synthetic lace front wig are amazing,Great product and beautiful colors!!!
tahneeharrison
2016-04-14 23:52:28
Excellent wig I am so happy to see it is the same as the picture cant wait to put it on.