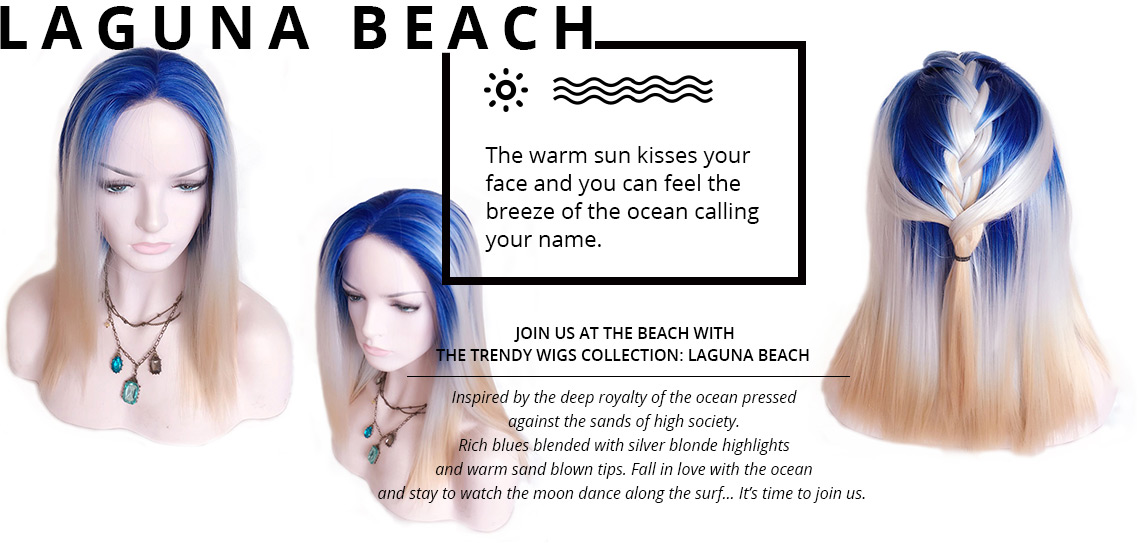 duhitsleah_ :

1~ it is a simple color that is so elegant and I could rock it~carmel core 2~ it is an amazing color that wouldnt get me in trouble at school cause i could just take it off~violet storm

fenrirfreyja :

2 & 3 beacuse they look stunning and I could be a unicorn princess! I love the color creativity put into them ??

destinyyytaylor :

Number 2.... ice queen....im loving bright blue hues and this wig is giving me life!!! I also like 3 ive been dying for dark gunmetal grey colors and this wig is absolutely gorgeous!! I would call this one....gunmetal goddess

notquiteagoddess :

1&4. They're all so pretty, but those are the two I could most see myself wanting to purchase.

evaakuik :

4 / Moonlight Horizon, I really want to wear it! Because after all my chemo, and I look in the mirror.. I just feel so ugly and not myself anymore. But @uniwigs let me give a little piece of myself back and make me feel beautiful again ??

amyyyforreal :

#3 - Maleficent. It has a nouveau goth look that i love. #4 - Aurora, for the northern lights.

dropdead_goregous :

#1 & #4 are cute also #2, #3 too. I'm so undecided because all are beautiful but if I had to choose I guess I would pick between #1 & #4 because they both long unique and just something I could probably pull off but not only that I would like to win so I can give it to my sister who really don't have much hair. It so thin that I can see her a few bald areas on her hair. #1 I will name it like "Caramel lights" and #2 "wonderland".

rad_but_sad_kid :

#2- Blue-Rooted Beauty, I like this look because the blue at the roots is very vivid and fun, and the blonde makes the blue stand out even more. #3- The Dark Night, I like this look because it's not super black, but it's not grey either. It's a good balance.

nessyv91 :

3&4 are my favorites the dark look is just so hauntingly striking! I'd name #3 Seductive Silvana meaning a luring princess/goddess of the forests, nature, etc. And I'd name #4 Iris the radiant as in (goddess of the rainbows glowing bright.)

jossradillo :

#2 blue jeans love the blue hue #4 mermaid's tales it counts the story of a beautiful mermaid that is different from others

emily_da_queen :

#1 and #4 those I would wear ?? #1 I would call sun kissed gold ??and #4 I would call pastel mermaid ??

caged.omega :

I'd pick 2 and 3!!!!!! ?????????? #2 I'd call The Snow Kitsune because it gives me the imagery of a blue fox spirit gracefully wandering through delicate snow ???? and #3 I'd call Cauldron Smoke because it's rich and thick color reminds me of deep smoke, but it has a magical undertone that gives the wearer radiance and a bit of mystery to the eye ????? @uniwigs hope you like my suggestions, I love naming things ??????????

chvnnynxleigh :

I like #3 and #4 ?? I'd call 3 "midnight dreams" and 4 "mermaid paradise" ??

jordyn_palfy :

2: Poseidon's Daughter 《》 4: A Day At The Fairdying for dark gunmetal grey colors and this wig is absolutely gorgeous!! I would call this one....gunmetal goddess

linablvck :

2: Blue Dreams wake up | 4: A little fairytale dance

kami.michiko :

#1 & #4 because these stunning wings are so beautiful that they are evocative of Ancient Greek myths. #1 reminds me of Botticelli's painting, "Venus Rising", where Aphrodite is born of the sea, so I would call it after the painting, or "Mighty Aphrodite". #4 I would call "Siren Song", for the siren's that wooed sailors in the Odyssey, or name it after the island goddess "Circe", who enchanted Odysseus to stay with her on her island for a year.

maklou.74 :

#2 : cosmic blonde , if I was out surfin the cosmos id be wearing that one cause the blue reminds me of space ?? #3: Maleficent cause it looks something like the evil villain would wear(and rock) or witchhazel

morg_stahl :

#2 and #3 are beautiful but #3 probably as to be my favorite. It would be amazing to have a wig made because our makeup and clothes can be so expressive of our personalities, but our hair color at least can't be changed like the formers do. I would to have more expressive freedom and be a little more spunky from the rest of the crowd. I would probably name #3 Alpha Wolf for all the type A ladies out there making something for ourselves

emily_xrose_ :

#2 I would call blueberry moon. And i would name #4 lavender fields as that's what i picture when I look at the colours????they are all beautiful

selcaulzzanggirl :

4: lemon-greentea-dipped or lemon-greentea-Dip or lemon-greentea-Dip-Dye ?? because the wig looks fresh and reminds me of summer and lemon and greentea reminds me of freshness and summer

atc._.fangirl :

4: Shy party cause it looks like a party hairstyle but there's missing some vibrant colours like pink and blue so it's shy or not so striking ????

_merry_berry :

1# summer romance because the wig looks like a soft feminin hairstyle and it remember me of summer ??? & 2# wig Icequeen is my favourite because I like the cold colors.

_payton.decrenza_ :

#2 it is so unique and awesome! I think it is perfect for all ! I would name it "Faded Sapphire"?? love you guys so much!

kristymercure :

I love 2 so much! It is so subtle but just enough to make a statement. I would love this wig! We should call it ??BLUE ICE. ??love you guys

makeup.mommy0 :

#2 is beautiful..and it reminds me of a Final Fantasy character named Shiva, so I think that would be a good name for it!