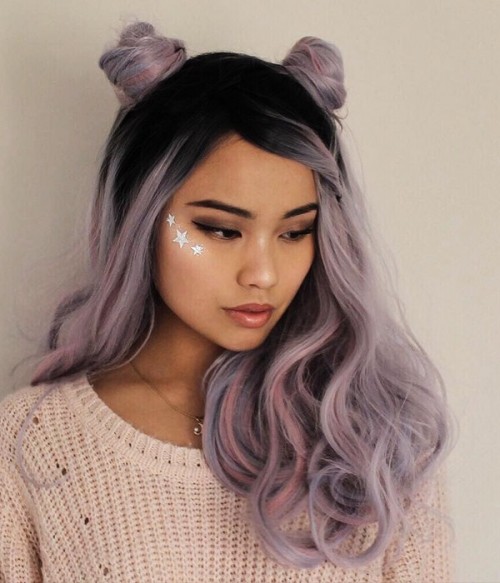 View larger
Coco Synthetic Lace Front Wig
Warning: Last items in stock!
Availability date:
kira_conley
2016-11-08 00:00:00
Arrived promptly and in good conditions. I have no complaints. This wig has far exceeded my expectations. Long with perfect curls. I really love this wig its amazing. And the color is beautiful. Thank you UniWigs.
billiedawningle
2016-11-01 00:00:00
It's a really great wig. It's full and soft. It's thick enough to look real without being too thick. I love it. Many people have thought it was real hair, even my friends.
Elizabeth
2016-10-30 13:01:17
The wig is okay. It is very similar to the picture but very frizzy, and i cannot get the lace to lay flat. Disappointed
isabella_fiori
2016-10-16 00:00:00
AMAZING find! Quality, made so well. Looks like real hair and feels like it too, soft to the touch. Great buy.
jishilove
2016-10-13 00:00:00
This wig is very nice.one of my favorites in my collection. The hair is thick so you don't see the cap underneath, and the curls are beautiful and easy to brush. Also a great job with the gradient colors. The colors flow nicely into each other. Im super happy with this purchase!
ellie35x
2016-10-09 00:00:00
In LOVE with my first lace front wig. Amazing quality and same as the picture shown. Thank you!
Sivia.G
2016-10-07 00:00:00
This wig is almost too good to be true, almost. It is really amazing and easily the BEST wig that I have ever seen, own or worn. The hair is super soft and silky, this is not a cheaply made wig. I can brush it with no problem and only pull out as much hair as I would my own human hair. I can braid it, flip it, twirl it all without tangling. The curls stay in it and have a lot of volume and bounce to them. The pictures really don't do this wig justice on this posting, it is gorgeous. The color is soft and vibrant and the lace front is perfect. I wore this for the first time today and go soooo many compliments and people really were amazed when I told them it was a wig and showed them where I got it. The lace part really makes it look like your hair and not just another wig. I couldn't believe the price at first because i have never had a wig this nice, but now i completely understand and agree with it. This is really beautiful and I hope they come out with other colors as well. The wig has three medium sized clips on the inside that are strong and durable clips. The clip tightly and hold the wig in place good. It comes with a net and extra deep purple extensions that are beautiful and have their own line of clips to keep them in. My friends told me that this looks so real that I should just act like it's my hair and not admit that it's a wig, but I was too amazed not to tell them! This is a very nice quality wig that comes in a classy box. It also comes with a brush made just for this wig!
dayanacrunk
2016-10-06 00:00:00
Seriously in love with wig from UniWigs ! Amazing on me. A nice purchase, thanks a lot.
Iryna
2016-10-05 14:46:34
It's beautiful and looks natural, feels very soft too. I have short natural color hair and love having the chance to have long wavy hair of this color <3 . Absolutely lovely. Can't wait to go out like this! The color shades are amazing too. Hope it will stay like this for a long time. Fast delivery too. Great quality! Thanks :)
rileyrasmussen
2016-09-19 00:00:00
Great quality hair. By far the best that I HAVE RECEIVED. Very satisfied.
motelflavour
2016-09-16 00:00:00
I love this wig! Very speedy delivery! The hair is soft and there's been no shedding so far! Will definitely buy more.
serynaveng
2016-09-11 00:00:00
Highly recommend this hair wigs for all sexy women! Looks great on me, just like my own hair.
yammy_xox
2016-09-10 00:00:00
This is the first wig I've ever cut and styled myself! I decided to add bangs into this one. I think I did pretty well for the first time. This wig is so pretty. Lots of compliments.
hendoart
2016-09-05 00:00:00
I got a BEAUTIFUL wig from UniWigs and had to make a worthy outfit! Their wigs are expensive, but after I got mine I can see why! It is soft , it has darker roots to look way more natural, the lace comes forward above the ears to hide sideburns hair better and there are little combs inside to really stick it in place! PLUS THE COLOR, I wish this was my real hair! I'm super happy.
kayteeellen
2016-09-05 00:00:00
This wig is comfortable. It is very natural looking. Love it and feel very confident wearing it.
theofficialariel
2016-08-30 00:00:00
The best wig I have bought. The quality was really good. I would recommend it.
ssarahnade
2016-08-28 00:00:00
The hair is absolutely beautiful! Just as picture shows. I had lots of compliments already.
aycarter
2016-08-26 00:00:00
Deeply Impressed. The hair is soft and the color is more beautiful than the pictured. Highly recommend!
Kelly
2016-08-24 05:25:37
Really gorgeous!!!!! The best wig I ever had. The color is beautiful!!!
marioncameleon
2016-08-21 00:00:00
This wig is good quality, perfect for the makeup of Halloween. I am really happy to have this wig.