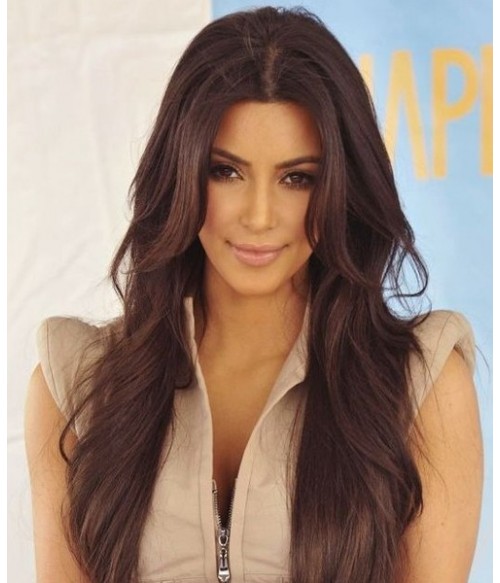 View larger
Kim Kardashian Wave Virgin Remy Human Hair Lace Wig
Free Color Ring for First Order with Human Hair Wigs
Warning: Last items in stock!
Availability date:
BriannaLOL
2016-08-17 00:00:00
Came very fast!! Looks great. I ordered the 18 inch dark brown full lace wig. Curl pattern is pretty.
Cathaleen H
2016-04-29 00:00:00
I was very satisfied with this unit. It had minimal shedding and is extremely comfortable. The lace is very soft as well!
Kate S
2016-01-04 00:00:00
Nice wig!! Wish there is a Kendall Jenner one LOL
Sarah
2015-03-17 00:32:22
I've had this wig for 2 weeks now and washed it twice... I love it!!! I got strawberry blonde which is my natural hair colour. Here's what I like and don't like about the wig Like: length is awesome, hairs are amazing, I'm getting complements everywhere I go, holds a curl very well, I can wash it while wearing it, and a part of me is back that I never thought would come back. I don't have to hide the fact that I'm wearing a wig. My confidence is finally back!! Cons: some shedding but it's normal, I hate cutting lace!!! lol! I don't know how to cut the lace off the back so I left some of it there lol and the lace is itchy but that's normal because my scalp is sensitive but I can cope with that!! Thank you uniwigs for giving me back my confidence and making me more happier. My boyfriend says it looks so realistic so after he said that I cried. I don't know if my hair will ever grow back. But for now on I'm going to keep ordering wigs from your site. Thank you!!!
RosySpears
2014-05-04 12:00:00
The color of the wig is slightly different from the one in the picture, it's a bit darker. But it still looks quite lovely! This is my first time to try a celebrity wig and I must say, the quality of the hair is really really great. It looks really realistic, luxirious and soft~
Catherine Harvey
2014-03-19 12:00:00
I'm a stickler when it comes to wigs and this wig was amazing for the price. High quality, easy to brush, and very soft.
Pamela Mogan
2014-02-09 11:00:00
This hair is fantastic!!!! wow. It looks great and I love to wear it everyday!